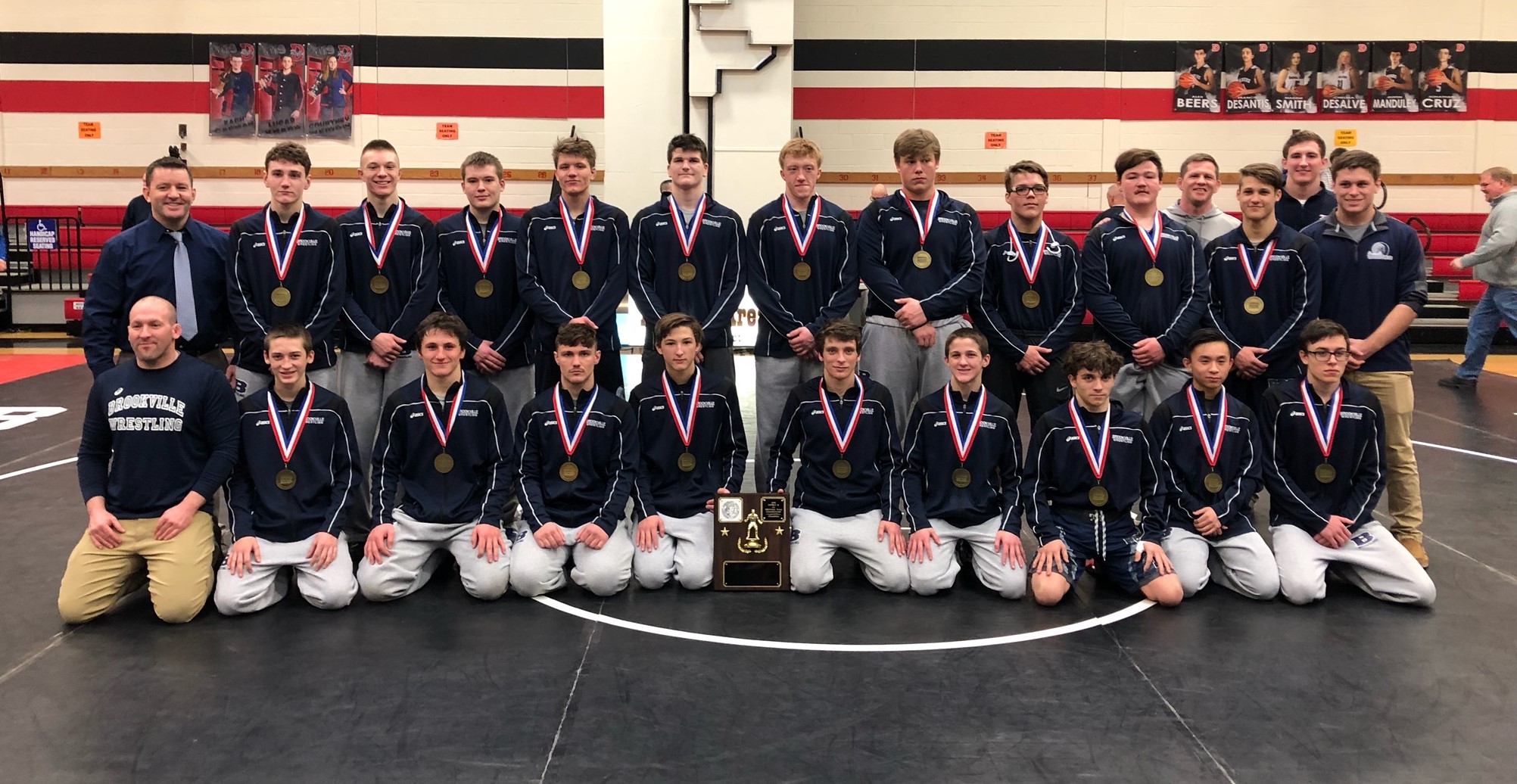 CLARION, Pa. – D9Sports.com's Chris Rossetti is taking a look at his the Top 25 stories that impacted District 9 during the 2018-19 school year.
NO. 21: BROOKVILLE WINS SIXTH STRAIGHT D9 TEAM WRESTLING CROWN
Sometimes the word dynasty gets tossed around loosely.
That is far from the case when you talk about team wrestling in District 9 and you mention the Brookville Raiders.
Brookville is the very definition of a team dynasty after putting the finishing touches on its sixth consecutive D9 Class 2A crown Feb. 9 at DuBois High School with a convincing, 45-21, win over Port Allegany in the championship match.
The Raiders, who edged Brockway, 32-29, in the semifinals, actually trailed 18-15 following a win by Port Allegany's Issac Smoker at 145 pounds when he pinned Cody Hetrick.
But Jacob Cable's reversal and near fall late in the 152-pound match turned the tide for Brookville, who won the next five bouts, including three by pins, to claim the title.
Pins during that stretch came from Wyatt Griffin at 160 pounds, Elliot Park at 170 pounds and Braden MacBeth at 192 pounds, while Nathan Taylor also secured an 8-1 decision.
Additional Raider victories came from Owen Reinsel by fall at 106 pounds, Cabe Park by fall at 132 pounds, Wyatt Kulik by decision at 138 pounds and Colby Whitehill by forfeit at heavyweight.
Brookville went on to take fourth at the PIAA Team Dual Championship meet losing in the quarterfinals before working its way back into the third-place match where it lost to Chestnut Ridge, 46-18.
ROSSETTI'S TOP 25 MOST IMPACTFUL HIGH SCHOOL SPORTS STORIES FROM 2018-19 SCHOOL YEAR
21. Brookville Wrestling, a D9 Dynasty
22. Chambers steal and miracle Shot
23. Callen nearly unhittable
24. Wruble's Clutch Hit
25. Ella Marconi's terrific season caps terrific career