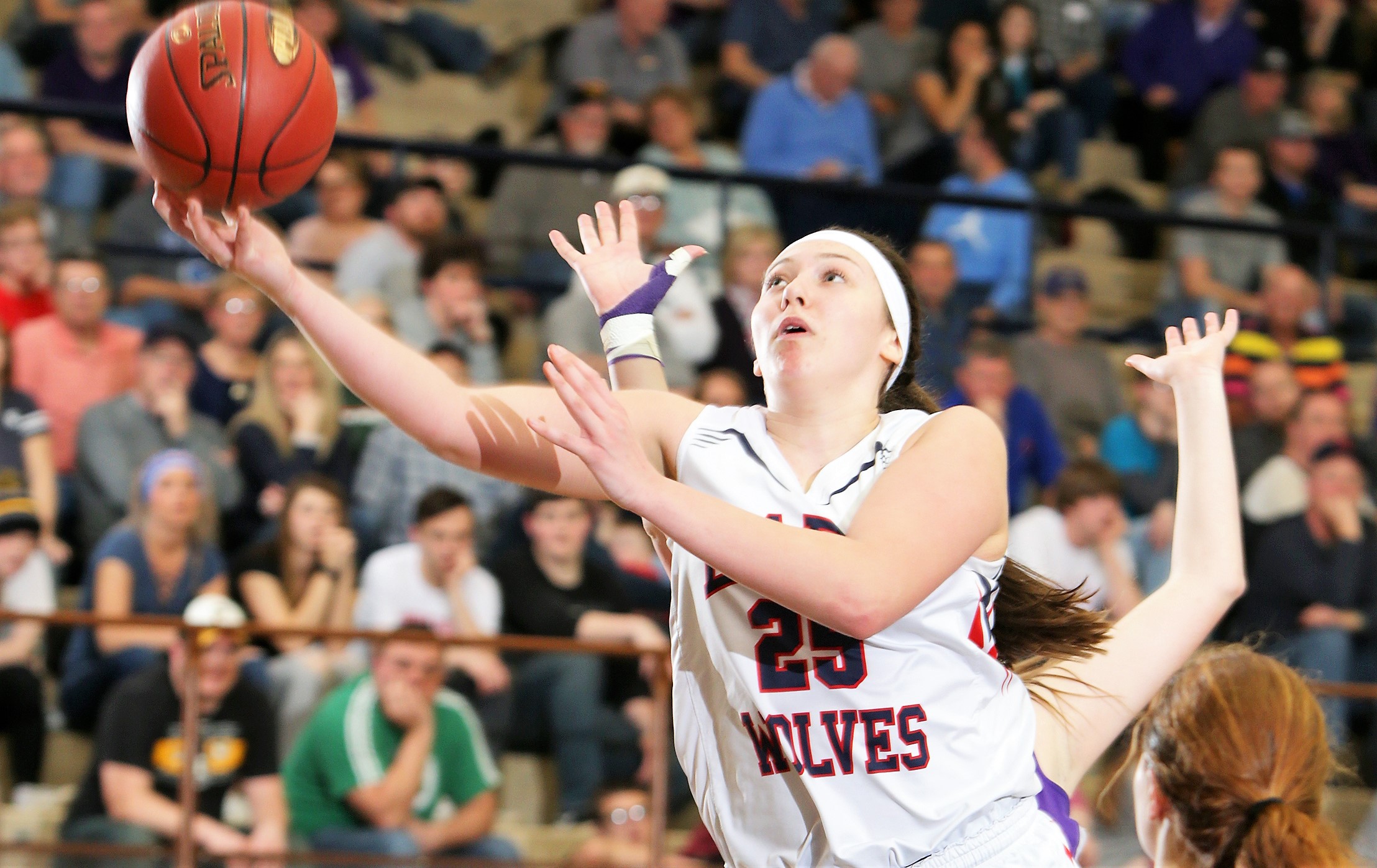 CLARION, Pa. – Over the next few weeks D9Sports.com's Chris Rossetti we will take a look at his the Top 25 stories that impacted District 9 during the 2018-19 school year.
(Photo by Paul Burdick. Check out more of Burdick's work here)
NO. 25 – ELLA MARCONI'S FANTASTIC HOOPS SEASON
Ella Marconi's name will go down in the history of Kane athletics as the greatest girls' basketball player to walk the halls of the north-central Pennsylvania high school.
Marconi led Kane to its first-ever District 9 championship (Class 2A), its first-ever PIAA Playoff win and a spot in the PIAA Class 2A Quarterfinals by averaging 22.9 points, 12.0 rebounds, 4.2 blocks and 1.0 assists per game. She also had 22 steals and shot 64.9 percent (255 of 393) from the field and 71.0 percent (152 of 214) from the free-throw line.
She scored 20 or more points 20 times while topping 25 13 times including a pair of 30-point contests while becoming Kane's all-time leading scorer with 1,723 career points.
Topping the 1,000-rebound mark as well, Marconi was named the All American Awards & Engraving D9Sports.com Player of the year, the first Lady Wolves player to earn that honor, and first-team Class 2A All-State nod.
ROSSETTI'S TOP 25 MOST IMPACTFUL HIGH SCHOOL SPORTS STORIES FROM 2018-19 SCHOOL YEAR
25. Ella Marconi's terrific season caps terrific career