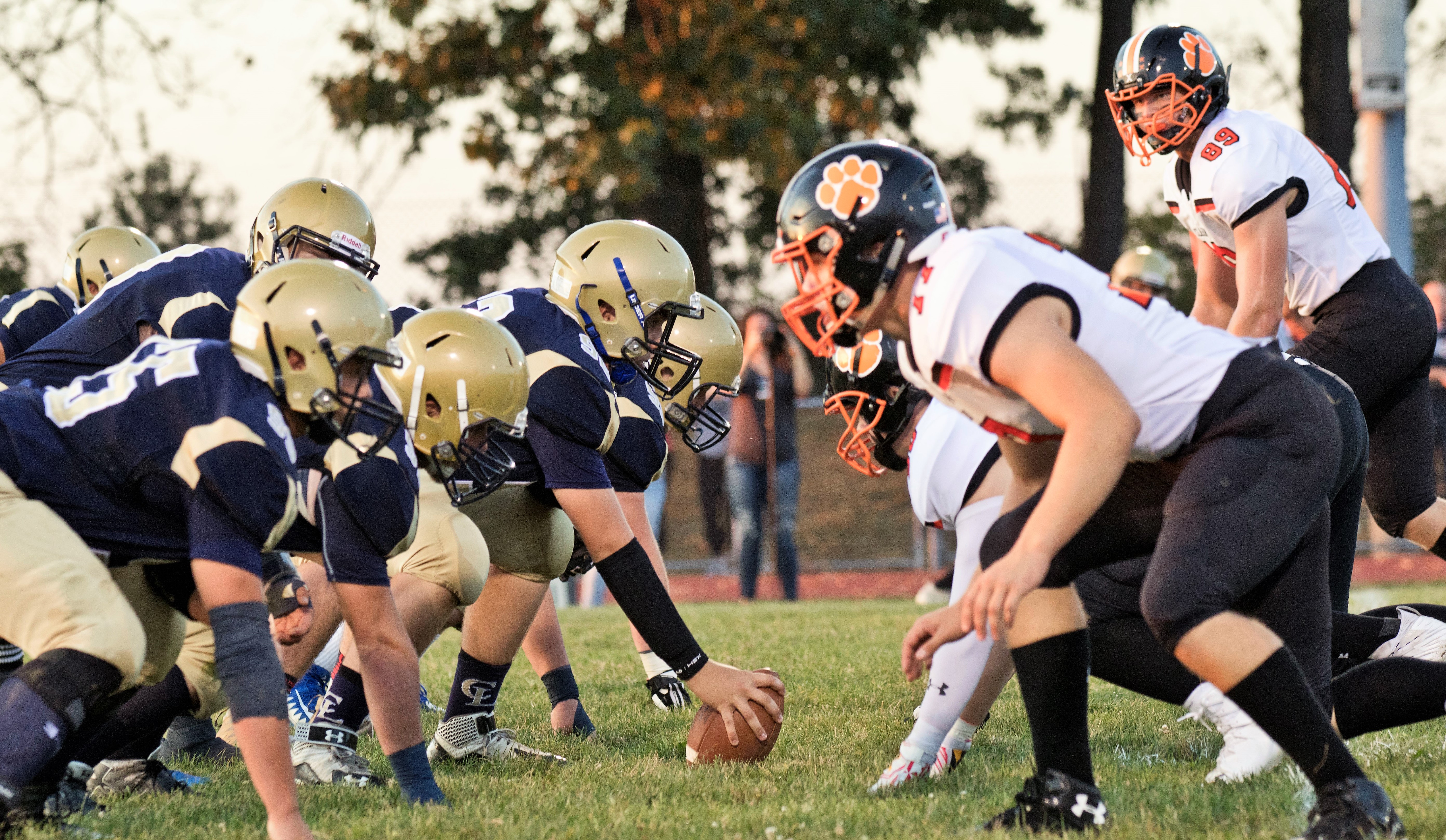 CLARION, Pa. – Over the next few weeks D9Sports.com's Chris Rossetti we will take a look at his the Top 25 stories that impacted District 9 during the 2018-19 school year.
NO. 7 – CLARION/CLARION-LIMESTONE FOOTBALL PROGRAMS COMBINE
With a population drain hitting the District 9 area, it is only inevitable that more and more schools will be entering into sports cooperative (co-op) agreements.
A big one occurred in January when the Clarion and Clarion-Limestone School Boards voted to create a co-op program between the two rival football giants.
What does it mean?
It means that schools that have combined to win eight District 9 titles (four each) while finishing second in District 9 13 additional times (nine by Clarion and four by C-L) since the District implemented a football playoff system in 1987 will now play together as one team (while also being joined by North Clarion, which has played the last number of seasons in a co-op with Clarion) forming a potential powerhouse team.
The reason behind the co-op, however, had nothing to do with forming a "super team" as the numbers at both programs have dwindled over the years to the point where C-L students might not have been able to compete in football in 2019 without the co-op.
As the co-op comes in the middle of a classification cycle, Clarion will serve as the host in 2019 with games split between Clarion University's Memorial Stadium (Clarion's home field) and Clarion-Limestone High School Football Field with the team known as the "Bobcats" for 2019. Efforts are underway to rebrand the team, which will be a Class 2A school for 2019, the same as Clarion was in 2018, for the 2020 season and beyond.
The process actually started during the 2018 season when the junior high programs of the two schools combined to form one program.
The new Clarion, C-L, North Clarion co-op is one of eight co-op football program in District 9. The others including the aforementioned Union/A-C Valley merger, Ridgway/Johnsonburg (Ridgway as the host), Otto-Eldred/Oswayo Valley (Otto-Eldred as the host), Sheffield and Abraxas (Sheffield as the host), Coudersport/Austin (Coudersport as the host), Brockway/DuBois Central Catholic (Brockway as the host) and Kane/East Forest (Kane as the host).
Those mergers have brought success with Ridgway/Johnsonburg having won three D9 titles (two in Class 1A and one in Class 2A) in a row while Kane is coming off a recent run of District 9 success that including titles. Brockway is always a force in the postseason, and Otto-Eldred/Oswayo Valley has been one of the better teams in the northern half of the District in the last few years.
ROSSETTI'S TOP 25 MOST IMPACTFUL HIGH SCHOOL SPORTS STORIES FROM 2018-19 SCHOOL YEAR
8. Curwensville head coach Andy Evanko passes away after a long fight with ALS
9. C-L's Newcomb runs into D9 record book
10. Young Clearfield softball team reaches PIAA semifinals
11. Cranberry softball reaches PIAA semifinals
12. Winning one for the coach, Kane rallies behind Dave Kiehl
13. A-C Valley girls' basketball makes school history
14. Clarion Volleyball Wins D9 Title, Advances to PIAA quarterfinals
15. Ridgway Boys' Basketball reaches PIAA quarterfinals
16. Six D9 Cross Country athletes medal at PIAAs
17. North Clarion Girls' Basketball gets unexpected three-peat
18. Moving up in class? No problem, Ridgway Football wins third straight D9 title
19. ECC Baseball goes from D9 fifth seed to final eight in the state
20. Moniteau Baseball battles back to win D9 title
21. Brookville Wrestling, a D9 Dynasty
22. Chambers steal and miracle Shot
23. Callen nearly unhittable
24. Wruble's Clutch Hit
25. Ella Marconi's terrific season caps terrific career