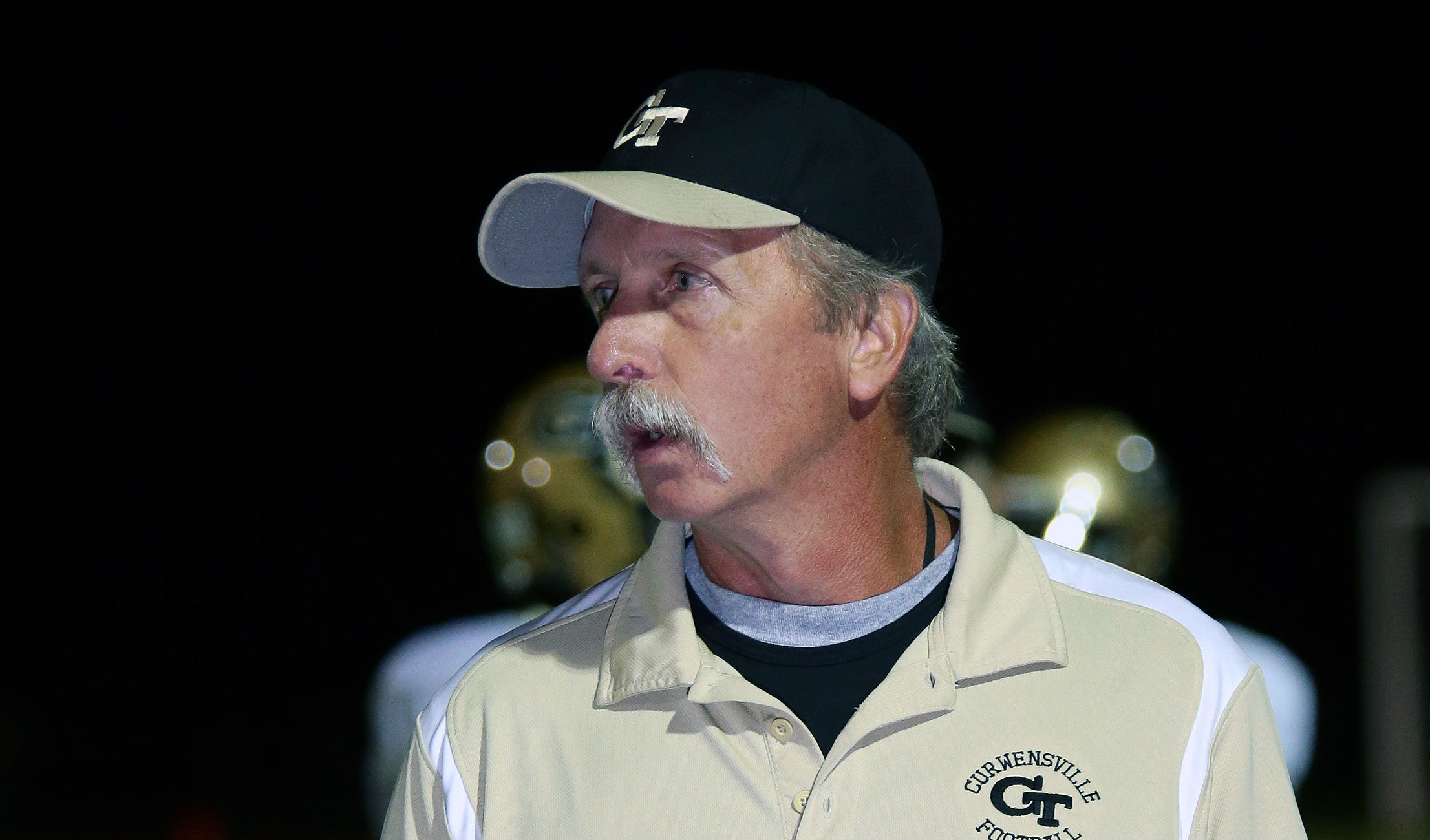 CLARION, Pa. – Over the next few weeks D9Sports.com's Chris Rossetti we will take a look at his the Top 25 stories that impacted District 9 during the 2018-19 school year.
NO. 8 – EVANKO PASSES AWAY AFTER LONG FIGHT WITH ALS
Not every story can be a happy one.
On June 5 longtime Curwensville football coach Andy Evanko passed away after a long fight with ALS (Lou Gehring's disease).
Despite having a disease that ultimately took his life and took his voice before that, Evanko continued to coach the Golden Tide through the end of the 2018 season never missing a game and always being there for his players.
Those players rewarded Evanko's dedication by making his final win as the Curwensville head coach win No. 150, a 26-0 victory over Elk County Catholic in the District 9 Class 1A quarterfinals.
Evanko's career record in 19 seasons at the helm of the Curwensville football program was 150-63, an incredible 70.4 percent winning percentage. He guided the Golden Tide to three District 9 Class 1A titles (200, 2004 and 2010), the only football titles in school history and also helped Curwensville to runner-up spots in 2001, 2006 and 2018. He was the D9Sports.com District 9 Coach of the Year in 2004.
Evanko's teams were known for their ground-and-pound style, and he coached the top three all-time leading rushers in District 9 history (Nick Stewart, 7,324 yards), Nick Sipes (5,963 yards) and Alex Holland (5,734 yards) and his running backs hold five of the top eight single-season rushing marks in D9 history (Holland No. 2 – 2,600 in 2010 & No. 6 – 2,334 in 2011; Nate Sipes No. 3 – 2,511 in 2004; Zach Tibbens No. 5 – 2,345 in 2013; and Stewart No. 8 – 2,032 in 2016).
He also coached two D9Sports.com District 9 Players of the Year (Nate Sipes in 2004 and Nick Sipes in 2006), one D9Sports.com District 9 Defensive Player of the Year (Brad Sopic in 2004), two D9Sports.com Rookies of the Year (Stewart in 2014 and Doug Swatsworth in 2002) and four D9Sports.com Offensive Lineman of the Year (Jonathan Michaels in 2009, J.D. Skebo in 2005 and Brad Sopic and Sean Farley in 2004). The four Offensive Lineman awards are the second-most among any school in District 9 since the inception of the award in 2002.
Evanko's legacy of building young men of character will live on forever in Curwensville.
ROSSETTI'S TOP 25 MOST IMPACTFUL HIGH SCHOOL SPORTS STORIES FROM 2018-19 SCHOOL YEAR
9. C-L's Newcomb runs into D9 record book
10. Young Clearfield softball team reaches PIAA semifinals
11. Cranberry softball reaches PIAA semifinals
12. Winning one for the coach, Kane rallies behind Dave Kiehl
13. A-C Valley girls' basketball makes school history
14. Clarion Volleyball Wins D9 Title, Advances to PIAA quarterfinals
15. Ridgway Boys' Basketball reaches PIAA quarterfinals
16. Six D9 Cross Country athletes medal at PIAAs
17. North Clarion Girls' Basketball gets unexpected three-peat
18. Moving up in class? No problem, Ridgway Football wins third straight D9 title
19. ECC Baseball goes from D9 fifth seed to final eight in the state
20. Moniteau Baseball battles back to win D9 title
21. Brookville Wrestling, a D9 Dynasty
22. Chambers steal and miracle Shot
23. Callen nearly unhittable
24. Wruble's Clutch Hit
25. Ella Marconi's terrific season caps terrific career