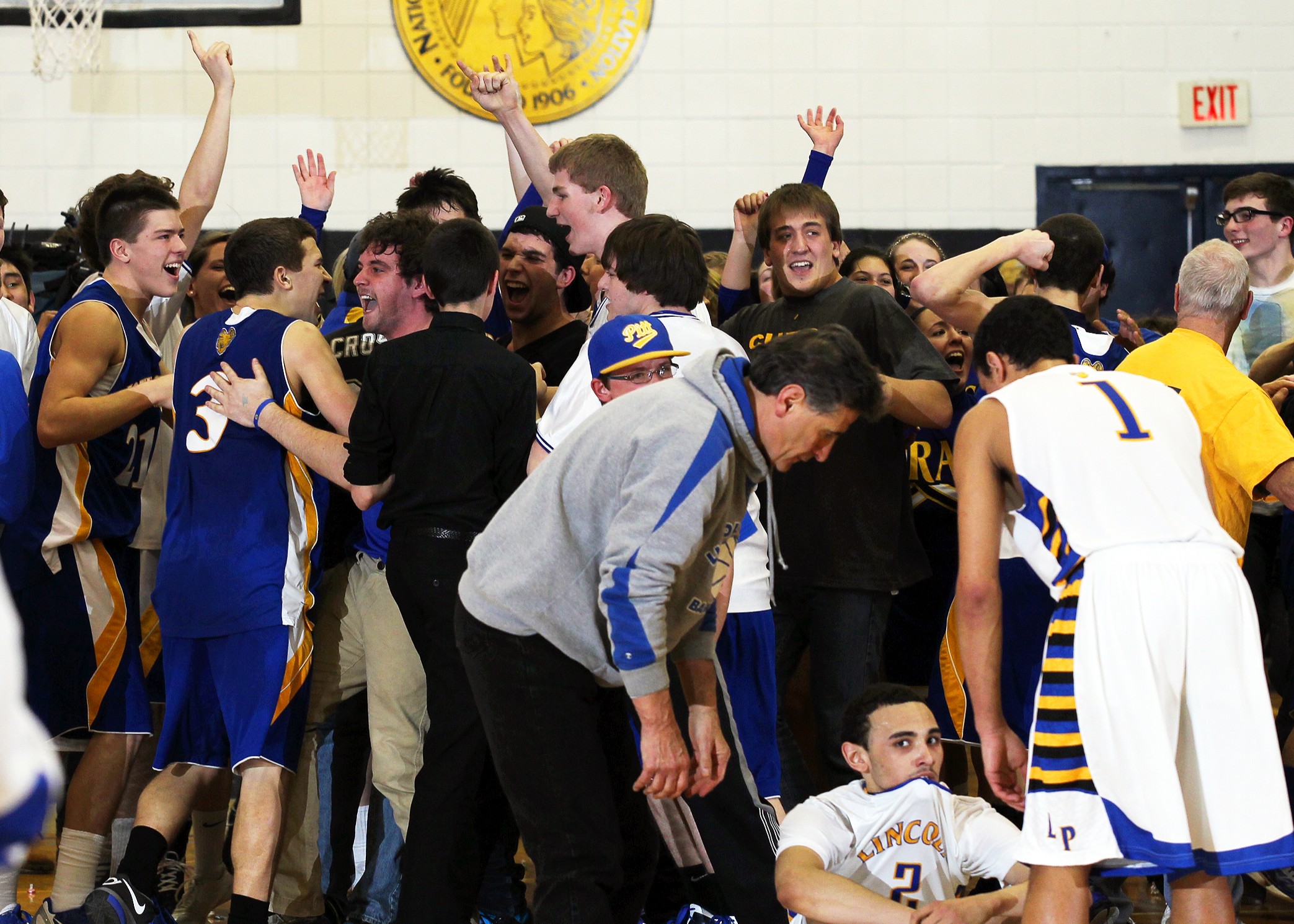 By Chris Rossetti
With the PIAA playoffs starting Friday, we take a look at our top five favorite moments during the D9Sports.com Era (2001-present) of District 9 teams in the PIAA playoffs.
5. Smethport stuns Tyler Boyd and Clairton
March 12, 2013 – Trailing by two in the fourth quarter, Smethport, which finished fourth in District 9, used a 9-2 run to take a five-point lead on its way to beating Clairton 37-35 in the PIAA second round. The little team from Route 6 beat Clairton, which featured soon-to-be NFL draft pick Tyler Boyd as well as other talented players. Zach Smith, who played two great seasons at Pitt-Bradford before transferring to main campus this season (he was forced to sit out by NCAA rules) led the Hubbers with 19 points.
4. Elk County Catholic wins the state title
March 24, 2006 – Elk County Catholic completed one of the greatest seasons in District 9 history ending a perfect 33-0 campaign with a 71-61 win over Bishop Hannan in the PIAA championship game. It was the first PIAA hoops title for a D9 boys teams 26 years. Jesse Bosnik had a fantastic game with 22 points, 12 rebounds and eight assists while Kevin Genevro scored 20 points and Josh Salter 17 for the Crusaders.
3. DuBois Central Catholic's miracle rally and final shot to beat Kennedy Catholic
March 20, 2007 – A disappointment in the District 9 playoffs soon turned into one of the greatest seasons in DuBois Central Catholic history. The Cardinals finished fourth in D9 in a season they were favored to win the D9 title. But a Cinderella run through the PIAA playoffs hit its high note at Clarion University's Tippin Gym. Trailing by 18, 35-17, with 13 minutes to play, DCC went on one of the greatest runs ever seen in D9 outscoring Kennedy Catholic 19-0 over the next 3:46 to take a 36-35 lead with nine minutes to play. But, despite the rally, DCC was still losing by one, 50-49, with 16.7 seconds left when the Cards called time. Out of the timeout, DCC tried to look for a backdoor play to Andrew Welch. But Kennedy took it away forcing Dom Varacallo into a trap. But Varcallo found Welch who was three feet from the basket. Welch took a shot leaning backward that found nothing but net with 2.something left to lift the Cards to an improbable, incredible 51-50 victory.
2. Kayla Ho'ohuli scores 52 points to lead St. Marys past Hampton
March 13, 2010 – It was the greatest individual performance in the D9Sports.com Era. One of the greatest performances in District 9 history. St. Marys junior guard Kayla Ho'ohuli single-handily beat Hampton. The final score was St. Marys 64, Hampton 55. But the real story was Ho'ohuli who scored 52 of the Lady Dutch's 64 points including 33 of St. Marys' 36 second-half points and at one point 23 straight points for her team. She did it by hitting 6 of 12 3-pointers including at least three from 30 feet away with at least one from the Clarion "C" in front of the scorer's table. She also had 10 rebounds and nine steals in the victory.
1. Johnsonburg has its Hoosiers Moment beats Lincoln Park
March 19, 2013 – No one outside of perhaps the Johnsonburg lockerroom gave the Rams a chance against the All-Star team that was Lincoln Park. The Leopards were destined to win the PIAA Class A title that year according to all of the pundits and they were led by a Division 1 player in Elijah Minnie. But the Rams "shocked the world" as junior guard Cole Peterson said. Overcoming a 28-25 halftime deficit, Johnsonburg got 22 points each from Peterson and Cameron Grumley in pulling the upset.
Let the debate begin.