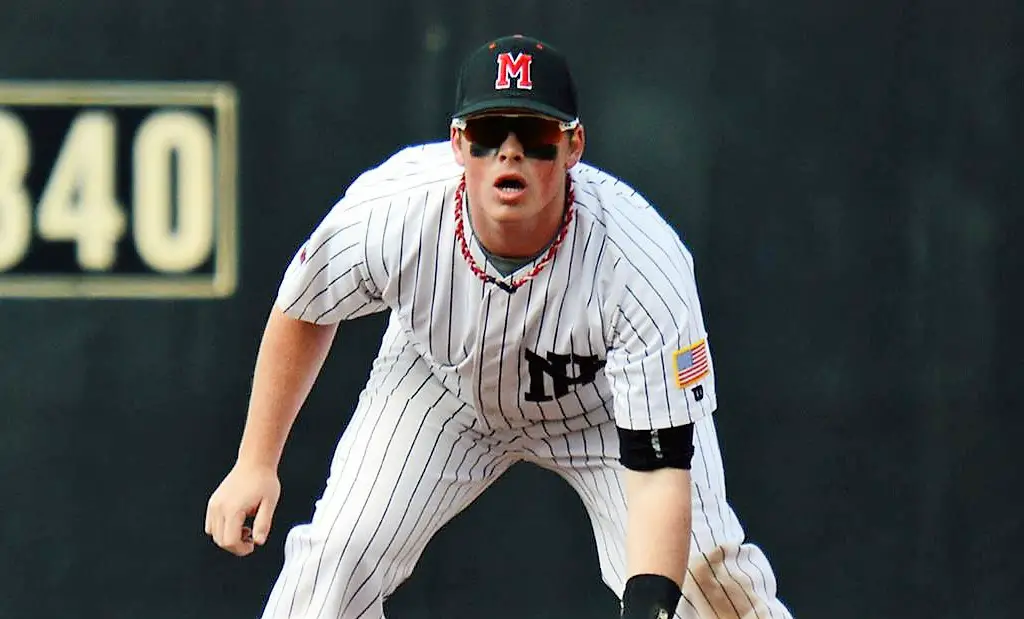 LOCK HAVEN, Pa. – A pair of District 9 alums were named All-PSAC in baseball with Mansfield's Tanner Klein, a Clarion graduate, earning second-team PSAC East honors at third base and Clarion University's Kane McCall, a Union graduate, earning second-team PSAC West honors as a pitcher.
(Cover photo Tanner Klein. Photo courtesy of Mansfield Athletics)
Klein posted a .317 batting average in 2017 with 51 hits in 161 at-bats. The senior totaled 16 extra base hits with a team-best 12 doubles to go along with four home runs. He recorded 28 runs and drove in 26.
Klein hit safely in 35 games this season with 13 multi-hit performances. He posted a .466 slugging pct. and a .389 on-base percentage.
In the field, Klein recorded a .963 fielding percentage with 78 putouts and 53 assists. He was involved in 13 double plays turned.
Klein also served as a weekend starter for the Mounties, earning four wins in 11 appearances on the mound. He recorded two complete game wins including a shutout of nationally-ranked Millersville. Klein struck out 30 batters on the year with a season-high seven at Chowan.
McCall, a right-handed starting pitcher, was the main workhorse for the Golden Eagles in 2017 making 10 starts and 12 overall appearances on the bump.
He ranked 25th in the PSAC in strikeouts with a team-high 46. McCall threw over 60 innings in 2017 for Clarion, with his strongest outing being his seven-inning complete game against Pitt-Johnstown that saw the Rimbersburg, Pa., native strike out four and scatter nine hits in an eventual 3-1 loss. McCall finished the season with a 4.60 ERA, the only Clarion pitcher to start 10 games.