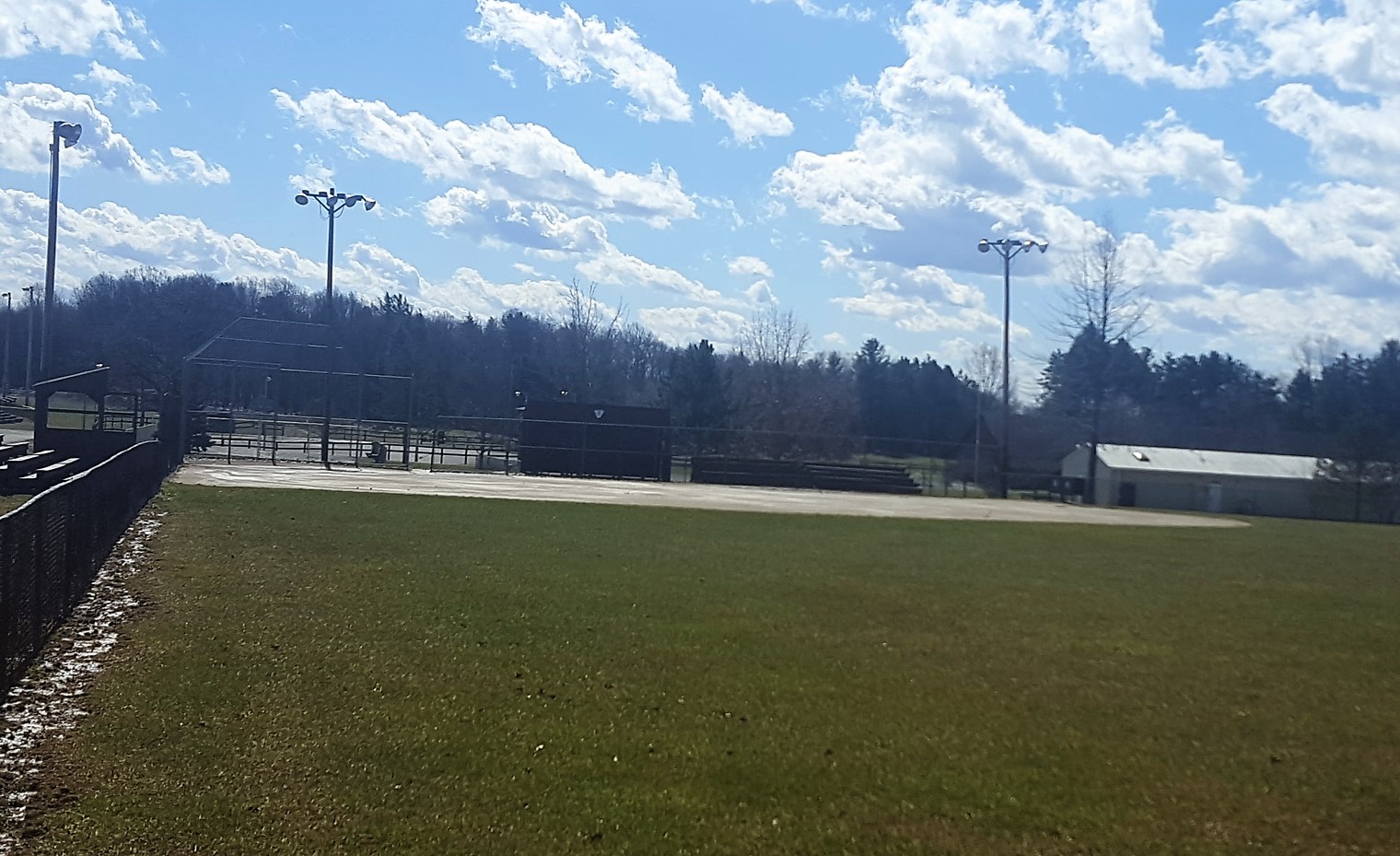 RIMERSBURG, Pa. – Softball is coming to Union High School.
(Cover photo: The softball field at the Clarion County Park. Union will play at either the Sligo Elementary School Field or the Rimersburg Elementary Field)
The Union School Board recently approved the addition of a junior varsity and varsity softball program to begin in the 2017-18 school year.
"It's an opportunity for students that they didn't have in the past," Union superintendent Jean McCleary said. "It gives our student-athletes a chance to branch out even more than they already have."
According to Union athletic director Scott Kindel, the district has been looking at adding softball for a while.
"We did an interest survey in grades four through 11," Kindel said. "The results of the survey showed there is enough interest in those grades to start a program."
According to Kindel, 56 girls in grades four through 11 expressed interest in playing softball at the high school level, and he believes once a program is actually in place those numbers will increase.
"Obviously, when starting a new program there are always concerns about numbers," Kindel said. "But the board is satisfied with the interest that has been expressed."
Both Kindel and McCleary point to a strong youth softball program in the Rimersburg and Sligo areas as another determining factor to add softball at the high school level.
"Locally, they have been able to field a Senior League team, two Major League teams and are adding a Minor League team this year," Kindel said. "We've seen interest increase there and believe that giving the kids the opportunity at the high school level is important."
According to McCleary, having a feeder program already in place was an important factor.
"As we know, successful programs often derive from having good feeder programs," McCleary said. "With that already established, it leads well into us having a program. The kids aren't starting from scratch. With the feeder program, we will be able to, in all likelihood, sustain a program. Before this, the kids had to stop before they got to high school. This gives them an opportunity to continue to play for the love of the game and participate at the varsity and junior varsity levels."
The school district is still deciding which of its two softball-ready fields – there is one at the Sligo Elementary School and another at the Rimersburg Elementary School – it will use.
"Both fields are playable now, but we have quotes on both to improve them," Kindel said. "We would like to get them in better shape. We haven't decided, for sure, where we would play."
Kindel is also working with business manager John Stevens to finalize a budget for the program.
"We are still in the budget process," Kindel said. "There is a game plan, but we needed to decide on which quotes for equipment, uniforms, all of that, that we are going to use. I'm sitting down with the business manager to work the numbers out."
McCleary said the school district has already weighed the cost vs. the benefit of having the program.
"Obviously, we are fiscally responsible and have proven that with our track record and our reserve," McCleary said. "The board has always tried to invest in students and our programs. Budgetary matters are always at the forefront. This is a great opportunity to provide participation for our students. We know it will be a cost, but that cost is overshadowed by the level of interest in our students."
McCleary said another factor that was taken into consideration was the decline in participation in track among girls at the school.
"Softball may see an increase in participation," McCleary said. "And, right now, students can participate in both. They can do both as long as we coordinate schedules."
Kindel said a co-op with A-C Valley – the school's co-op in football, cross country and golf – was discussed but, in the end, the school believes it can support a standalone program.
"We talked about it at one point," Kindel said of the co-op. "A-C Valley has quite large numbers (in its softball program), and we are hoping we can make it a standalone program."
The addition of softball at Union brings the total number of softball-playing schools in the KSAC to 10. The Golden Damsels will join A-C Valley, Redbank Valley, Keystone, Moniteau, Karns City, Clarion, Clarion-Limestone, Cranberry and Forest Area. North Clarion co-ops with Forest Area.