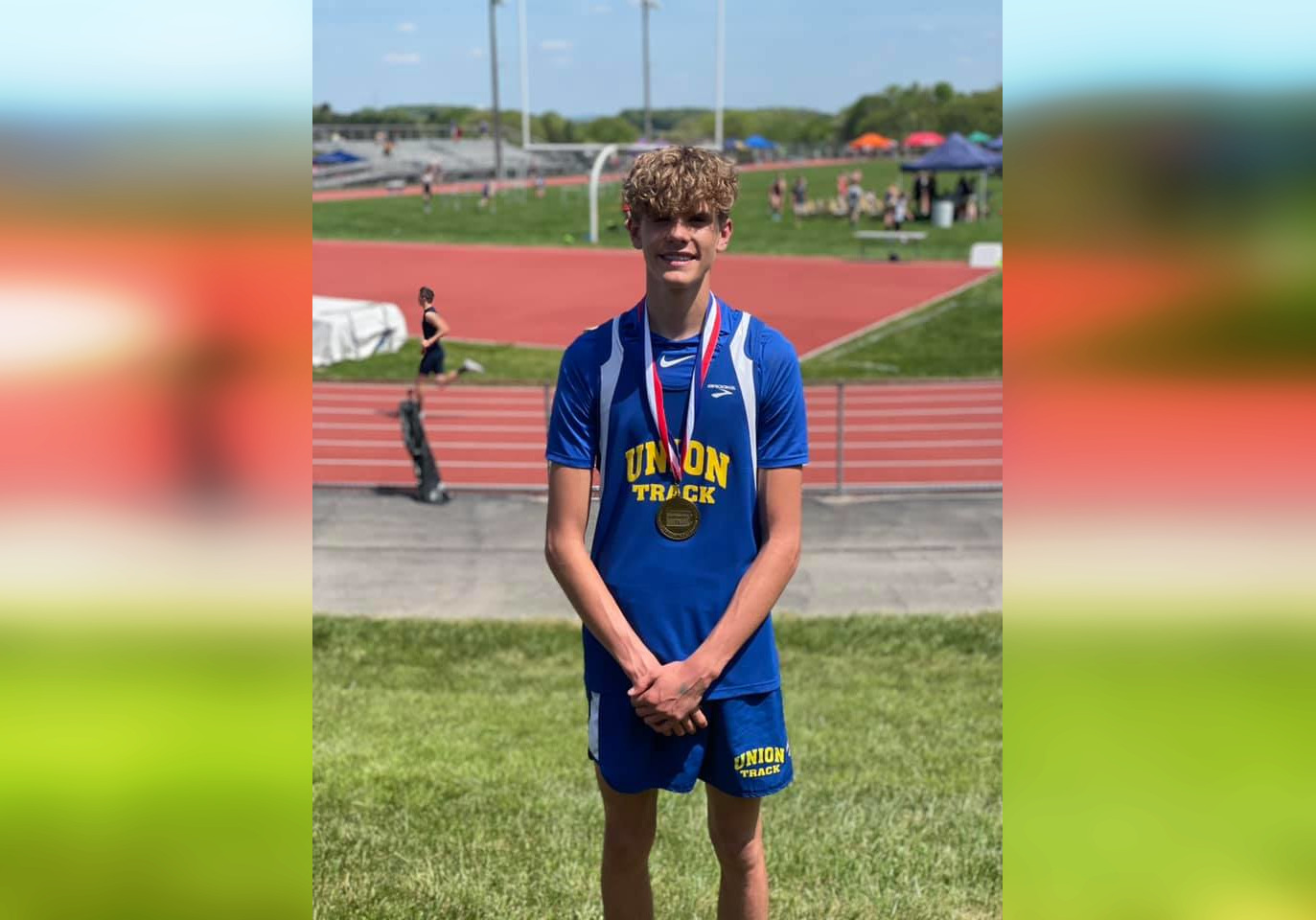 RIMERSBURG, Pa. (EYT) – Union High School Freshman, Hayden Smith, will be making his debut at the PIAA State Track & Field Meet on Friday.
(Photos courtesy of Hayden's mother, Tressa Smith.)
Smith, just a first year Varsity Track & Field competitor, is headed to the State Track Meet for the first time in his career in the high jump.
Jumping at 12:00 p.m. on Friday, Smith is seeded 4th with a 6'4″ jump. He is the only freshman seeded within the top 15 competitors. He recently won the District 9 High Jump Title with the 6'4″ jump.
This season, Smith also broke the Union High School high jump record previously set in 1985 with a jump of 6'5″.