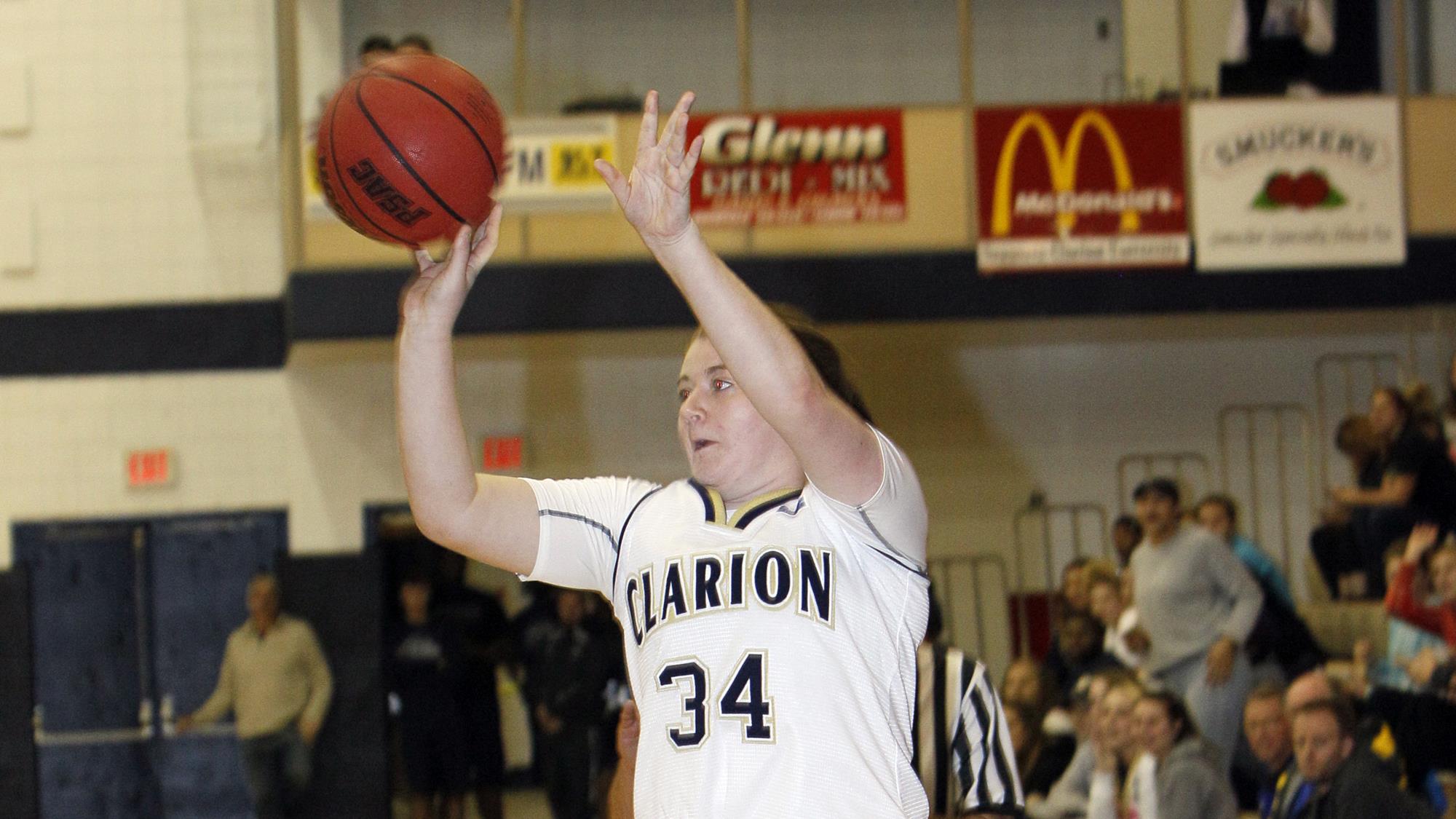 CLARION, Pa. – Taylor Moltz played a key role in a near record-setting night for the Clarion University women's basketball team Wednesday night.
(Cover photo of Taylor Moltz courtesy of Clarion University athletics)
Moltz, a 2015 Venango Catholic graduate, scored 13 points in a 117-42 Golden Eagle win over Penn State Greater Allegheny. It was the most points scored by Clarion in a game in 24 years and the fifth-most in school history. She added six assists, five rebounds and a steal and was the third-leading scorer in the game behind teammates Quorea Pearyer and Amesha Harden-Pulliam, who each had 20 tallies.
Moltz talked about her performance after the game.
On the year, the sophomore guard is averaging 5.3 points per game and 2.6 rebounds per game while dishing out eight assists.