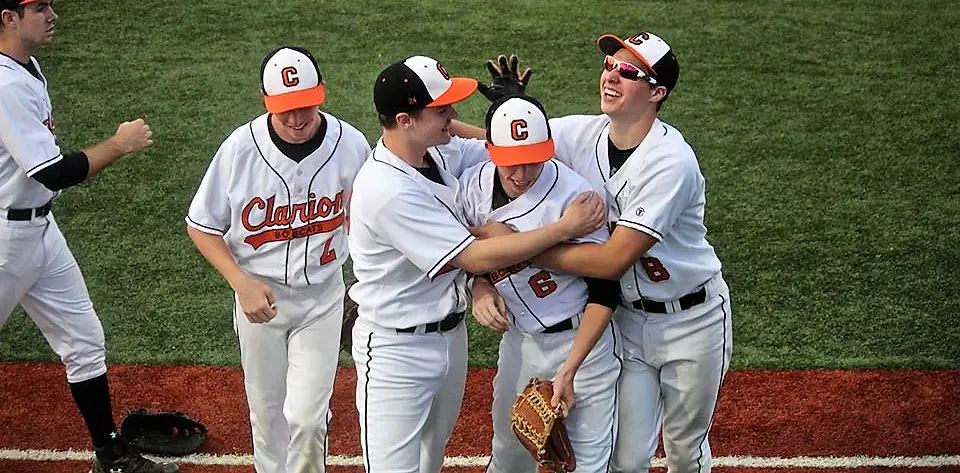 CLARION, Pa. – The 2017 baseball season was one to remember for the Clarion Bobcats baseball team.
Clarion became the first Clarion County baseball squad to reach the PIAA title game with a 1-0 walk-off win over Greensburg Central Catholic. And while the Bobcats lost to Meyersdale, 2-0, in the title game it was a season to remember.
D9Sports.com Sports Editor Chris Rossetti had a chance to sit down with the four senior members of the team – Reed Anthony, Ryan Anthony, Dominic Fleming and Kyle Patterson – earlier this week to talk about the great ride. Click the play button on the video below to watch what they had to say.