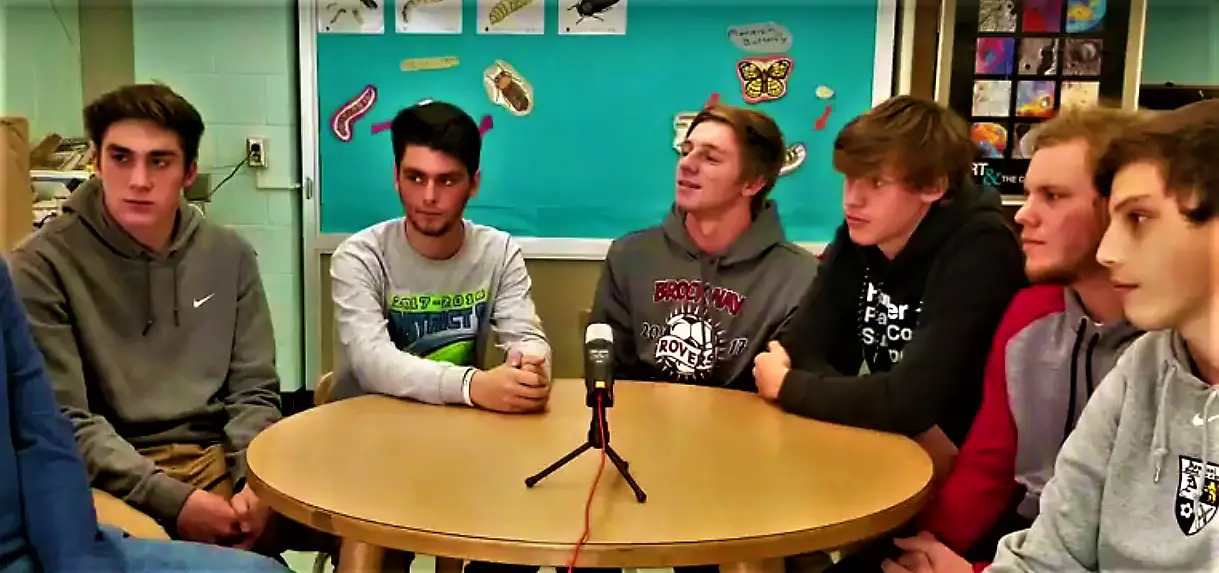 BROCKWAY, Pa. – The Brockway boys' soccer team made District 9 history in 2017 winning the District 9 Class 1A title and becoming the first D9 boys' team to reach the PIAA Semifinals.
While the Rovers fell in the title game to Cardinal Wuerl North Catholic, 1-0, in overtime, it was a season to remember for Brockway.
D9Sports.com/EYT Sports Editor Chris Rossetti had a chance to sit down with six of the Rovers players – Zane Puhala, Anthony Esposito, Tino Inzana, Clayton Heckman, Austin Moore and Hunter Allenbaugh.