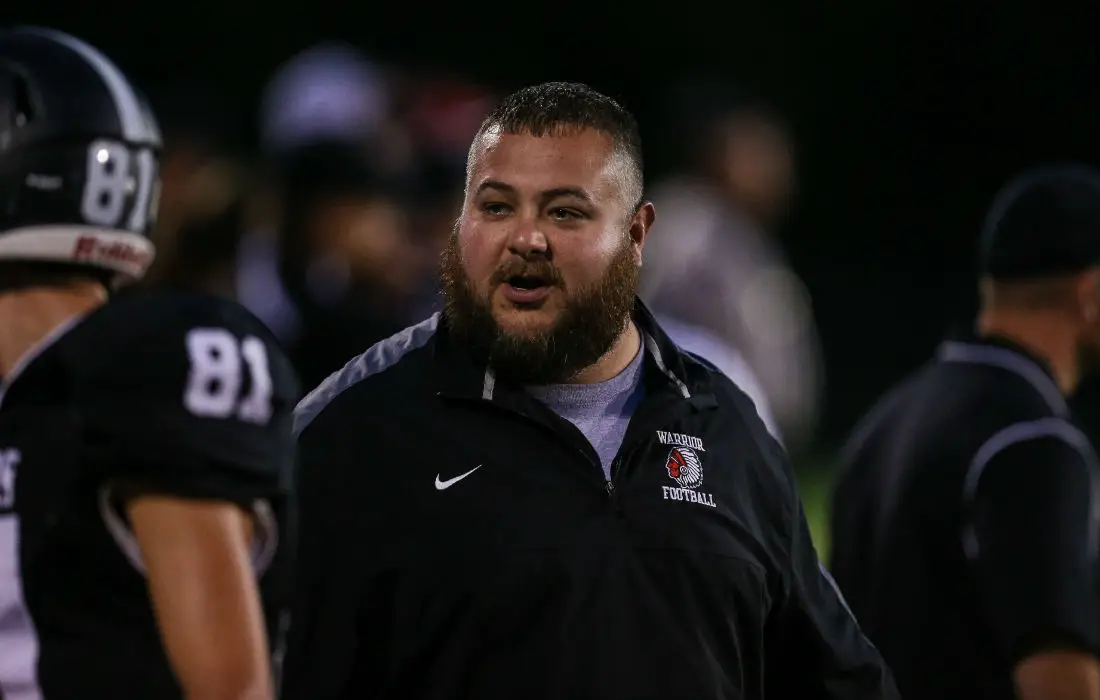 WEST SUNBURY, Pa. – Wade Vogan resigned Monday as the head football coach at Moniteau.
(Cover photo by Mike Schnelle. Check out more of Schnelle's work here)
Vogan, who will remain as a counselor at the school, coached the Warriors for three years going 13-20 including 3-7 this past season. Vogan was 5-6 in his first season in 2014 and 5-7 in 2015.
According to Vogan, he resigned to take the head junior high coaching job at Sharon, where his son, Mikey, will be in seventh grade next year.
"I resigned so I could go home to coach my son," Vogan said. "When I was approached about this opportunity, I couldn't pass it up. If I continued to be a coach here at Moniteau, I would be missing some valuable time with my son. I'm forever grateful for this opportunity the board and administration of Moniteau gave me."
Vogan twice led the Warriors to the District 9 Class 2A playoffs including the 2015 title game where Moniteau lost to Karns City after beating St. Marys in the semifinals.
"I want to thank everyone who has made an impact on the program the last few years," Vogan said. "I believe the Warriors are heading the right direction. They have multiple starters coming back next season and need to put in the work to continue to change the program."
According to Moniteau athletic director John Stoughton, the position is posted through the teacher's union and will be posted until Jan. 30. Anyone can apply. The position currently pays $4,600 (Step One) through the contract, although that contract expires June 30 and is currently being re-negotiated.
"We hope to begin interviews the first week of February and hire by the second school board meeting in February, which is Feb. 27," Stoughton said.
The new head coach will be the third head coach at Moniteau since 2013 after the Warriors had two head coaches from 2002-2012. Cecil Blauer lasted one season going 3-7 in 2013 before Vogan took over in 2014. Blauser replaced Jeff Campbell, who was 40-28 with the school's only District 9 title from 2007-2012. Steve Wilson went 27-26 from 2002-2006.