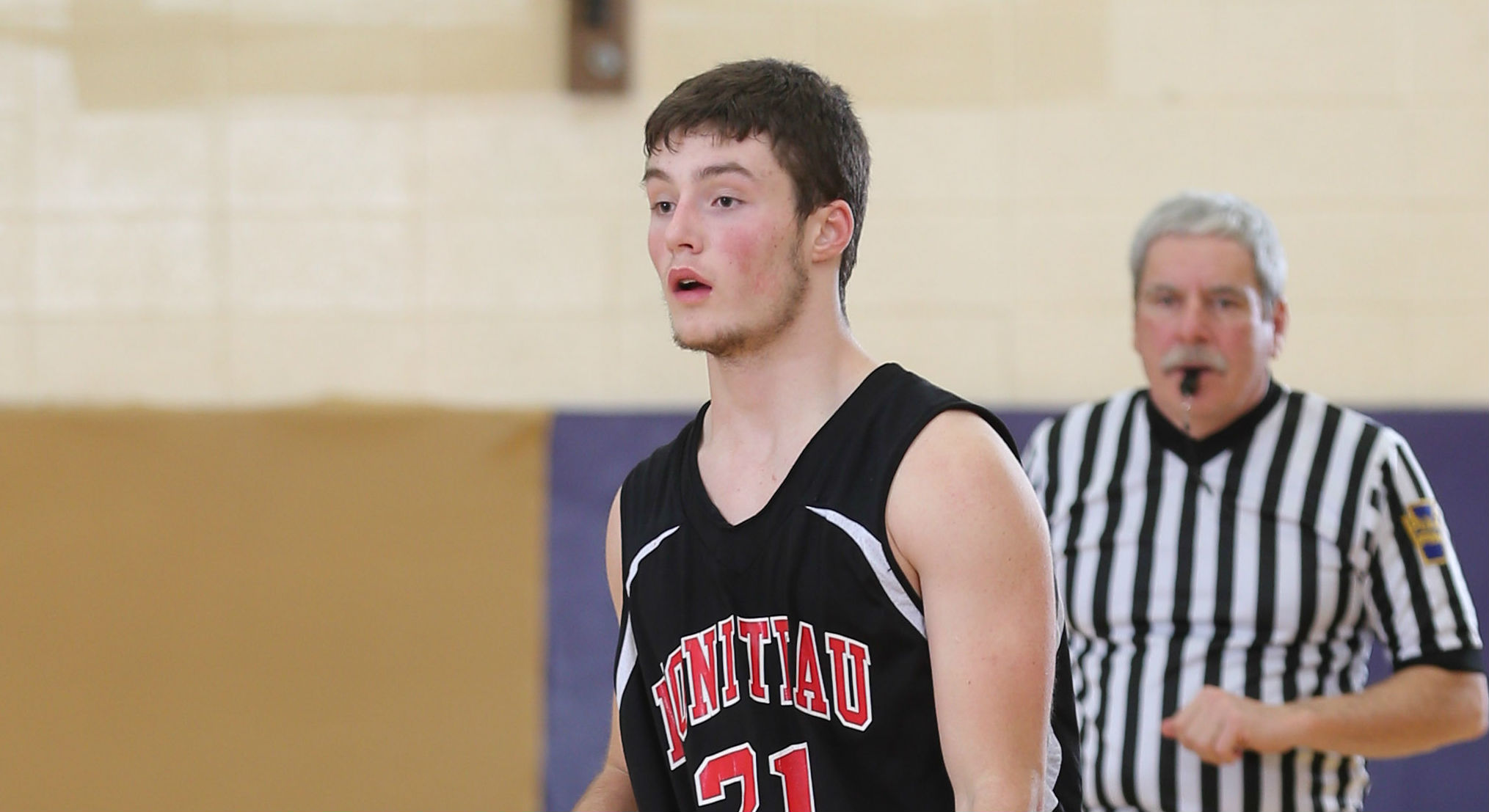 By Andy Close
DUBOIS — Moniteau's Cody Skiver couldn't miss in the first quarter of Wednesday's Class AA quarterfinal game with Port Allegany.
The 6-1 senior guard scored 10 of his game 20 points in the first eight minutes, including three 3s, as the No. 6 Warriors (10-13) jumped out to a 17-4 lead and never looked back in a 48-31 over the No. 3 Gators.
Although never able to completely put the Gators (13-10) away until the late stages of the fourth quarter, Moniteau was never in serious danger. The lead fluctuated between nine and 14 points until a game-ending 8-0 run by the Warriors.
Port Allegany was never able to recover from the early onslaught, despite the best efforts of junior Jordan Seefeldt.
Seefeldt, who scored a team-high 15 points, got Port within nine on three separate occasions in the fourth quarter. The rest of the Gators struggled to make shots, however, as no one else finished with more than four points.
Moniteau also dominated on the glass with a 43-22 edge, including 11-3 on the offensive end. James Bair did most of the heavy lifting, finishing with 12 boards, while frontcourt mate Jake Fullerton finished with 10 points and 10 rebounds.
The Warriors, who had an up-and-down regular season, now find themselves one win a way from a berth in the state playoffs. They await the winner of the game between No. 2 Redbank Valley and No. 7 Brookville.
Port Allegany, which finished third in the North Tier League this season, will return all but two players in 2015-16.
No. 6 MONITEAU 48, No. 3 PORT ALLEGANY 31
By Quarters
Moniteau          17   10   5   16 — 48
Port Allegany   4    10   7    10 — 31
Moniteau — 48
Aaron Marterella 4-0-0-8, Cody Skiver 8-1-2-20, JJ Waid 0-1-2-1, James Bair 1-1-2-3, Jake Fullerton 5-0-0-10, Zack Jewart 1-0-0-2, Derek Boben 2-0-0-4, Shawn Giddings 0-0-0-0, Totals 21-3-6-48
Port Allegany — 31
Chris Lashway 1-0-0-2, Ben Setzer 2-0-0-4, Jordan Seefeldt 6-3-4-15, Dylan Kio 1-0-0-3, Tre Garzel 1-2-6-4, Brandon McCaslin 1-1-2-3, Jordan Bell 0-0-0-0, Bladen Yeager 0-0-0-0, Totals 12-6-12-31
Three-pointers: Moniteau (3) — Skiver 3; Port Allegany (1) — Kio