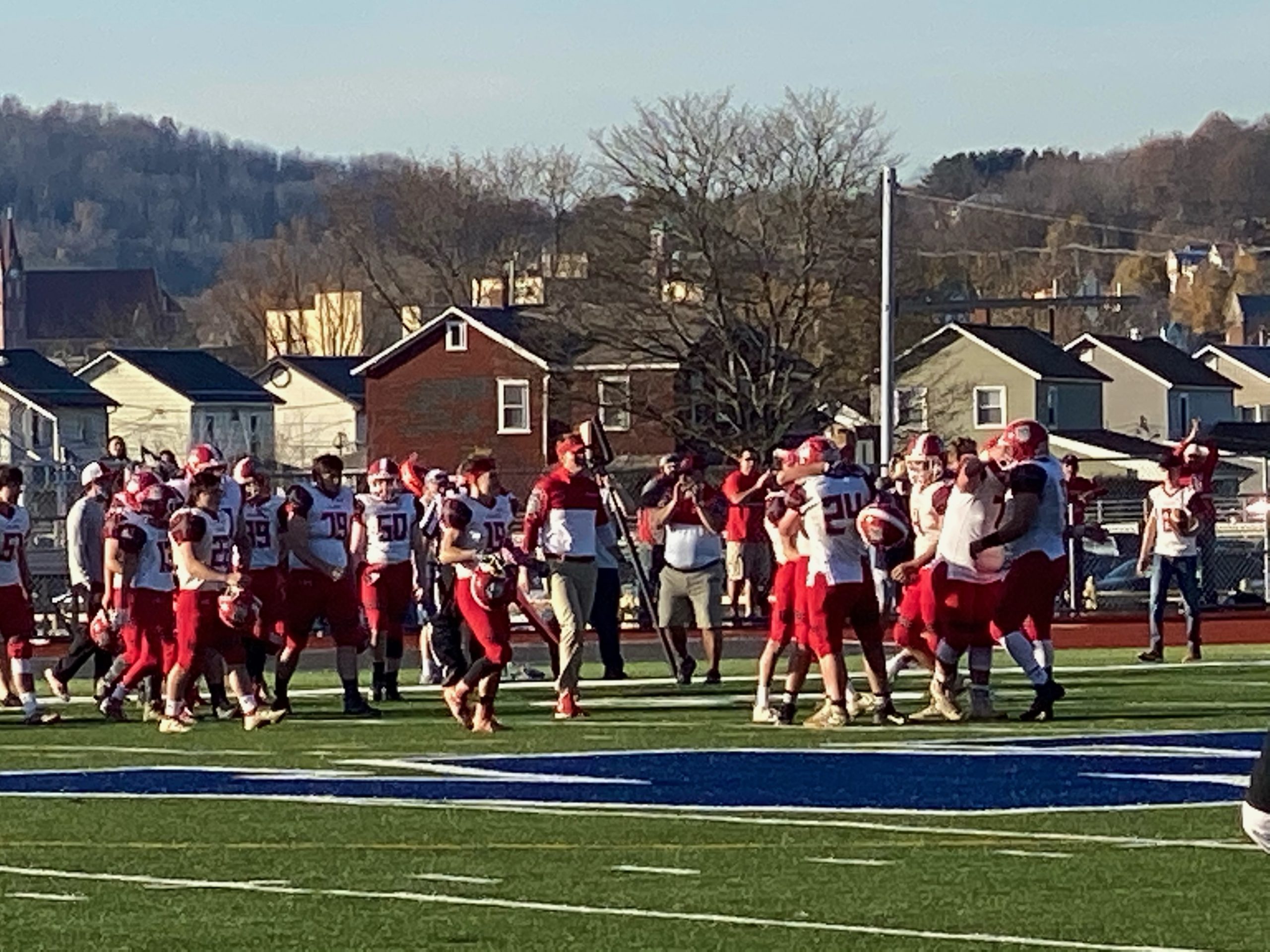 The PIAA Playoffs in Class A and AA began this weekend, with D9's Karns City and Redbank Valley each fighting for a state title. Karns City bowed out to a strong Wilmington team, while Redbank Valley will see their campaign continue after defeating Northern Bedford.
Wilmington 42, Karns City 14
NEW WILMINGTON, Pa. – A solid dual-threat performance from Wilmington quarterback Caelan Bender lifted the Greyhounds to a 42-14 win over Karns City, ending the Gremlins' post-season campaign.
Bender threw for 112 yards and a touchdown while also rushing for 89 yards in the win. Darren Miller also rushed for 85 yards for a Greyhounds team who had 266 yards on the ground. Karns City's ground game was stuffed all night, with Luke Garing leading the Gremlins with 55 rushing yards.
Wilmington took a 21-0 lead into halftime. The biggest highlight of the first half was a 60-yard touchdown run from Bender, as Wilmington looked to clearly be in control of the contest. The Greyhounds put the game to bed early in the second half, returning the second half kickoff for a touchdown before forcing a fumble on Karns City's subsequent kickoff return. Wilmington turned the fumble recovery into a touchdown, as Miller scored for 44 yards out to give the Greyhounds a wide 35-0 lead.
The Gremlins scored two second half touchdowns, but fell far short of a comeback, dropping a 42-14 decision. Wilmington will advance to face the winner of District 5 in the next round of the PIAA playoffs.
Redbank Valley 28, Northern Bedford 15
WINDBER, Pa. – The Redbank Valley defense forced five turnovers and ran the ball efficiently en route to the Bulldogs' first state playoff win in school history, as they defeated Northern Bedford 28-15. The Bulldogs leaped out to a 21-0 first half lead, and cruised through the second half to secure the victory. Redbank Valley's tenacious run defense was key for the Bulldogs, who allowed -8 total rushing yards while conceding a lone touchdown on defense.
Offensively, the Bulldogs were led by Ray Shreckengost, who rushed for 86 yards on 15 carries. Hudson Martz also rushed for 32 yards. Quarterback Cam Wagner threw for 90 yards and a touchdown, with Chris Marshall reeled in four catches for 69 yards and a score. Northern Bedford's offense struggled, registering -8 total rushing yards. Quarterback Thad Leidy threw for 161 yards, but five interceptions and six total turnovers doomed the Panthers.
Read the full recap here.