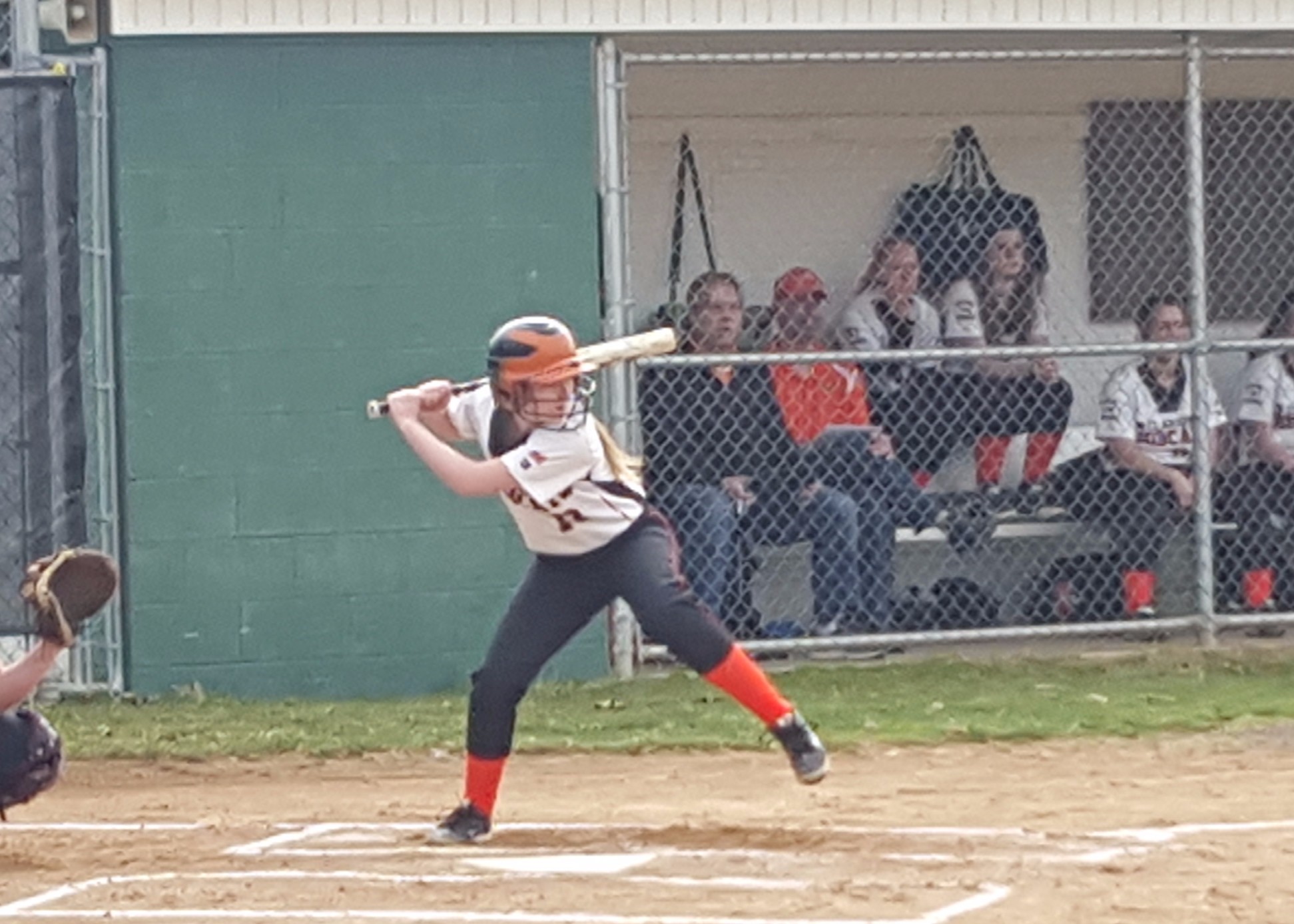 CALIFORNIA, Pa. – Hanging right with WPIAL champion West Greene for 4 ½ innings, the wheels fell off the 2016 Clarion softball season in the bottom of the fifth, as the Pioneers scored nine times in the inning to end the Lady Cats season, 12-2.
Clarion, playing without starting third baseman Alexis Constantino, who is on a mission trip, also lost senior catcher Johnna Rapp in the third inning to a leg injury. Rapp, who battled a thumb injury to her catching hand for at least half the season, got hurt on a third-inning single.
The game was tied at two until the bottom of the third when West Greene took the lead for good when Madison Lampe singled, stole second and scored on a Madison Renner single to center.
Madison Lampe and Renner played large roles in the Pioneers' victory with Lampe going 3-for-3 with a double, a triple and a home run while scoring four runs and driving in three and Renner going 2-for-4 with a home run, a run scored and three RBIs.
Both players went deep in the fateful fifth inning with Lampe's two-run shot making it 11-2 and Renner's solo shot that followed ending the game.
Until the fifth, Sadie Rudesyle had pitched well for Clarion allowing just three runs on four hits. But West Greene knocked her around for nine runs on eight hits in the fifth. With Constantino, Clarion's other pitcher, not available Clarion manager Dan Shofestall was forced to stay with his ace.
Clarion grabbed a 2-0 lead in the top of the first when a Rudesyle single scored Keanna Over, who had reached on an error leading off the game, and Rapp, who had walked, stole home on a double steal with Rudesyle.
The lead didn't last long, however, as West Greene knotted the contest with a pair of runs in the bottom of the first thanks to a triple from Madison Lampe that scored McKenna Lampe and an RBI groundout by Renner.
Clarion had just three hits off of Renner, all singles, with freshman Carly Best picking up the third one.
Renner went five innings allowing two runs, one earned. She walked three and struck out six.
Rudesyle gave up 12 runs, all earned, on 12 hits and three walks while striking out three.
Lexie Mooney added a pair of hits for West Greene while scoring a run, and Mackenzie Carpenter and Savannah Pettit each chipped in two RBIs.
The Pioneers will play District 10 champion, Saegertown, in the PIAA quarterfinals Thursday at a site and time to be determined.
WEST GREENE 12, CLARION 2
Score by Innings
Clarion 200 00 – 2
W. Greene 201 09 – 12
Clarion 2
Player, Pos, AB,R,H, RBI
Keanna Over ss 3100, Anna Reed 2b 3000, Johnna Rapp c 1110, Lindsey Kemmer pr/lf 0000, Sadie Rudsyle p 3011, Cora Zerfoss 3b 2000, Maya Thornton 1b 2000, Carly Best cf 2010, Liz Sarver rf/c 1000, MacKenzie DiTullio lf/rf 1000. Totals 18-2-3-1.
West Greene 12
Player, Pos, AB,R,H, RBI
McKenna Lamp cf 4211, Madison Lampe 3b 3433, Madison Renner p 4123, Brianna Goodwin cr 0000, Bailey Bennington ss 2010, Jessica Omdoff ss 0000, Kaitlyn Rizor 2b 3110, Lexie Mooney 1b 3120, Linzee Stover lf 2000, Mackenzie Carpenter rf 3012, Emily Goodwin rf 0000, Savanah Pettit DP 2012, Shelby Morris C 0000, Brittany Bonnema pr 0100. Totals 26-12-12-11.
Errors – Mooney. LOB – Clarion 5. West Greene 4. 2b – Ma. Lampe, Pettit. 3B – Ma. Lampe. HR – Ma. Lample, Renner. SAC – DiTullio. SB – Rapp, Rudesyle, Mc. Lampe, Ma. Lampe, Mooney, E. Goodwin. CS – Mooney.
Pitching
Clarion
Rudesyle – 4.2 IP, 12 H, 12 R, 12 ER, 3 BB, 3 K, 1 HBP
West Greene
Renner – 5 IP, 3 H, 2 R, 1 ER, 3 BB, 6 K
Winning pitcher – Renner
Losing pitcher- Rudesyle