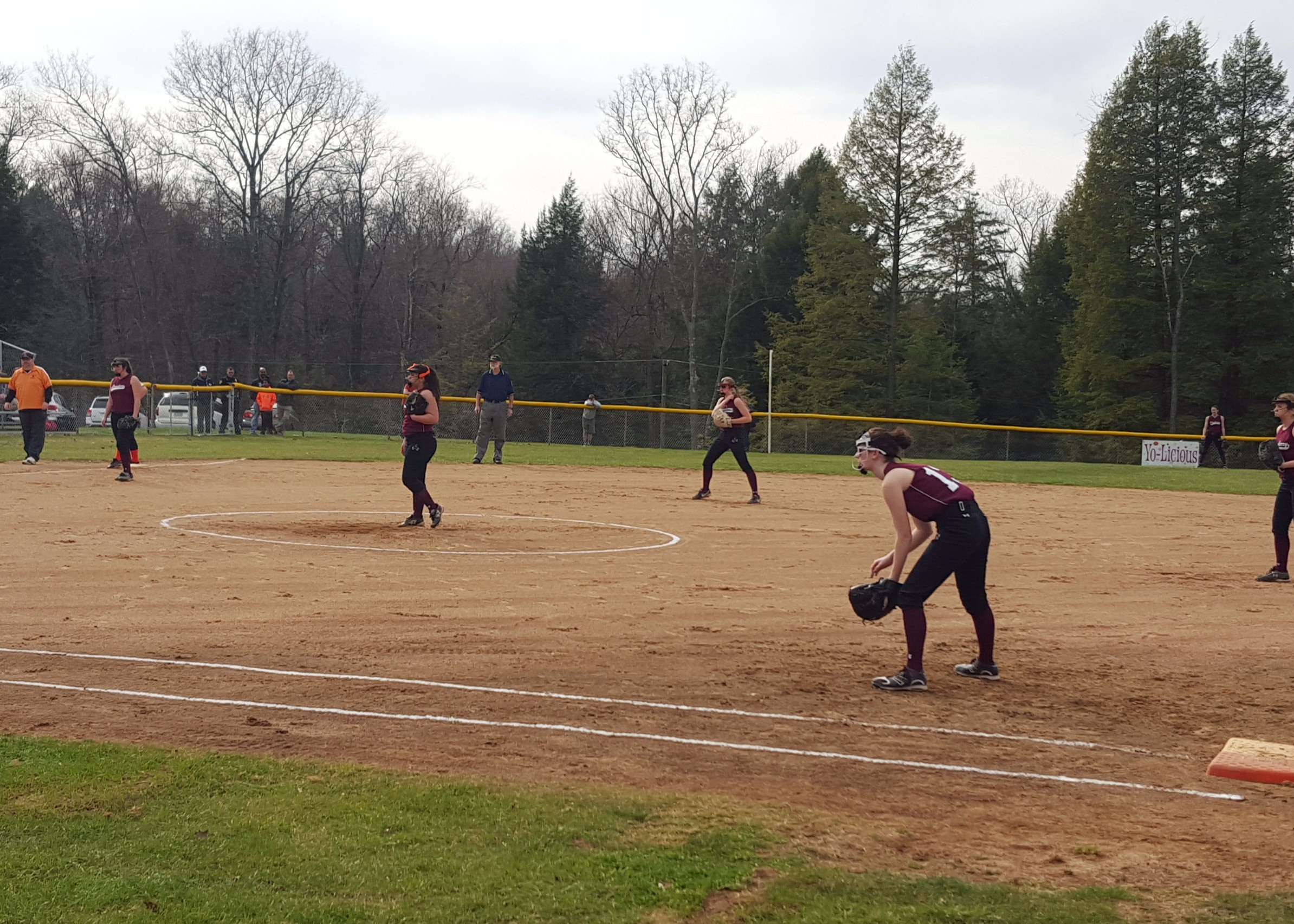 WEXFORD, Pa. – District 9 has two chances to advance to the PIAA softball championships at Penn State Thursday when Moniteau and DuBois Central Catholic play in the semifinals Monday at North Allegheny High School in Wexford.
So will either, neither or both teams advance to a winner-take-all game Thursday?
I am here to say yes and no.
First the yes.
Moniteau is a team on a mission. The Lady Warriors are uber talented and have the best player on the field in pitcher Kennedy DeMatteis. Yes, South Park is good. Yes, South Park has four players committed to Division I colleges. But Moniteau is better. It's almost laughable that the Lady Warriors don't have a single college commit yet among its fabulous junior class. That has to change and change in a hurry. DeMatteis is a Division I pitcher, easily. Cortney Claypoole is a Division I hitter, easily. May goodness, DeMatteis and her twin sister, Kristina, Claypoole, Gabby Stewart, Sara Hull and the rest would make any of the local Division II schools better in a heartbeat. It's not like Clarion, Slippery Rock or Edinboro have been anything to write home about in softball over the years. But according to Moniteau head coach Dan Beebe, those schools haven't come calling yet. You have to wonder why? Or maybe you don't. Maybe that's why they aren't any good. They can't judge talent when its in front of them. And this Moniteau team is talented. And this Moniteau team will play for a state title Thursday.
DCC is also very talented. I really like the Lady Cardinals. And I really like what District 9 has done at the state level in the last decade. Four District 9 teams have advanced to the PIAA Class A title game since 2007. Three – Curwensville twice and Elk County Catholic – have come home with PIAA gold. I wouldn't be shocked if DCC did the same. I just can't pick them. And I know I will hear about it if they win. And that's fine. This doesn't have anything to do with not believing. This has everything to do with a talented and young West Greene team that is just rolling people. Clarion thought it was right there with the Pioneers in the first round of the PIAA playoffs trailing by just a run going to the bottom of the fifth inning. Surely, the Lady Cats thought, they would have a chance to scratch out a run or two in their final two at bats. Those at bats never came. West Greene's offense exploded for nine runs in the bottom of the fifth to end the game with a 12-2 win over a Clarion team that lost 2-1 to DCC in the District 9 title game. Yes, the Lady Cardinals can win this game. Heck, I wouldn't be surprised if they did. I know that manager George Heigel is going to use my prediction as motivation. I hope he does. I hope it works. I would like nothing better than to cover two teams in State College Thursday. But I have a feeling that West Greene is on a mission and that mission isn't going to end. Pioneers in a close one.