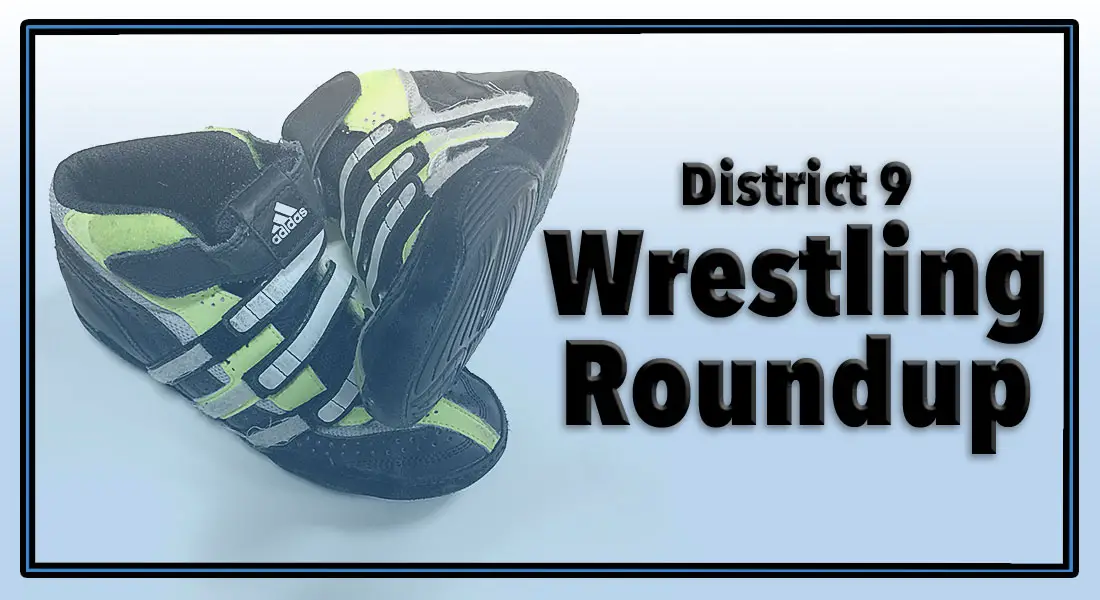 BROOKVILLE, Pa. — The 20th annual Johnson Motors Ultimate Duals are scheduled for this Saturday once again at Brookville Area High School.
According to the latest www.papowerwrestling Class AA state rankings, the top three teams — Chestnut Ridge, Reynolds and host Brockville — will square off against each other along with No. 10 Saegertown, No. 11 Greenville and No. 18 Burrell.
Check out the entire Duals schedule Johnson Motors Ultimate Duals.
100-WIN MILESTONE — At least two District 9 wrestlers went over the 100-win milestone this year. Redbank Valley's Tanner Altobelli reached the century mark last week while earlier in December, Cranberry's Paul Zachary went over 100 wins.
Brookville's Cole Aaron was at 98 career wins going into Thursday night's home match with Hickory.
MORE STATE RANKINGS — The complete www.papowerwrestling state wrestling rankings are available on a subscription basis. Here are the high-ranked D9ers in the latest edition (top 10 listed, rankings list up to top 20:
CLASS AA
106: 5. Keelan Kunselman, Brookville
113: 5. Gavin Park, Brookville
120: 3. Ryan Carlson, Brockway
126: 10. Tanner Altobelli, Redbank Valley
132: 1. Taylor Ortz, Brookville (Note: The Clarion University recruit is ranked No. 17 nationally by flowwrestling.org)
138: 5. Mason Lindenmuth, Brockway; 9. Adam Shunk, Smethport
145: 10. Cole Aaron, Brookville
220: 6. Ethan Budd, Port Allegany; 8. Zach Sintobin, Clarion
HWT: 5. Tyler Beal, Keystone; 9. BryLee Shumaker, Redbank Valley
CLASS AAA
106: 3. Tyler Dilley, St. Marys
160: 1. Kaleb Young, Punxsutawney (Note: The Iowa recruit is ranked No. 3 nationally by flowwrestling.org)
170: 10. Luke McGonigal, Clearfield
D9 FARES WELL AT TOOL CITY — Led by Clearfield's runner-up finish in the team standings, the five teams that competed in last weekend's Tool City Tournament fared well.
The Bison put three wrestlers in the finals and came away with one title from Travis Ogden at 195 pounds. Josiah McClarren and Logan Gilbert were runners-up at 132 and 138 respectively. Luke McGonigal was third at 170 and Nate Lash finished fourth at 220. Matthew Ryan was fifth at 106.
The Class AAA Bison scored 162.5 team points, behind General McLane's 180 and ahead of Class AA state powers Boiling Springs (156), Saegertown (137.5) and Fort LeBoeuf (129.5).
Redbank Valley had two champions with Tanner Altobelli at 126 and BryLee Shumaker at heavyweight. The Bulldogs were 11th with 97.5 points, just 2.5 ahead of 12th-place Brockway. The Rovers put two in the finals with Mason Lindenmuth winning at 132 and Ryan Carlson finishing second at 120. Cody Mcclintock was fourth at 160.
DuBois was 15th. The Beavers had Kolby Ho, Carson Hanna and Dave Menninger finishing fourth at 120, 152 and 195 respectively. Dalton Woodrow was fifth at 113.
For Punxsutawney which finished 20th, Nationally-ranked Kaleb Young won the 160-pound title and earned the tournament's Class AAA Outstanding Wrestler award.