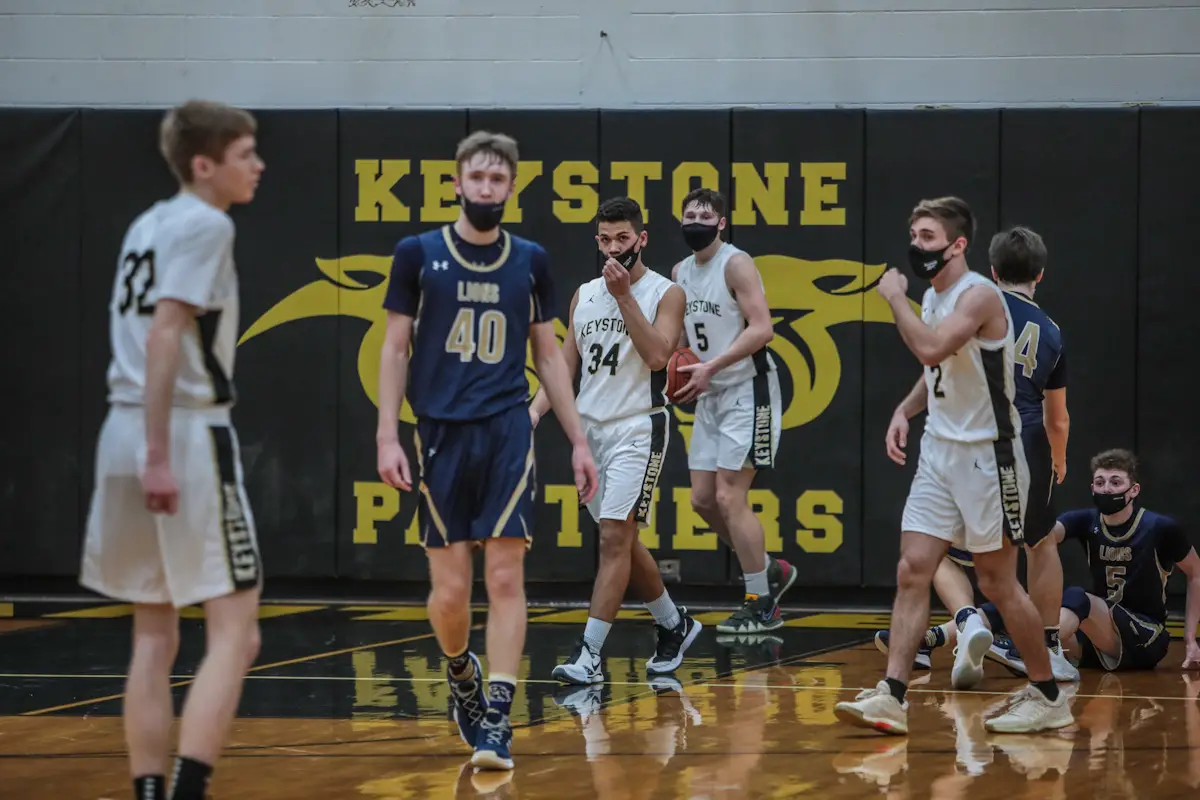 Around the League: March 9, 2021. Powered by Eric Shick Insurance.
Missing your team? Email scores and stats to sports@d9sports.com.
(Photo by Dave Cyphert/ ProPoint Media Photography. More action photos available for print and/or digital purchase are available here.)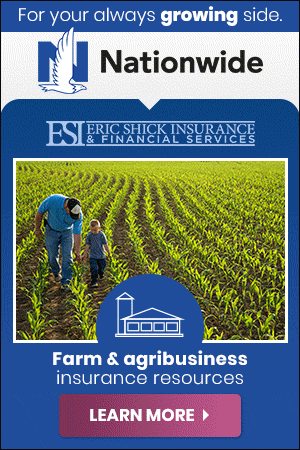 Boys Results
Ridgway 45, Redbank Valley 43
The Elkers found themselves down 27-19 at the half and 35-30 after three quarters, but a 15-8 fourth-quarter run powered the Elkers to a 45-43 playoff victory over Redbank Valley.
Ridgway trailed 43-40 with a minute remaining in the contest, but a huge three by Domenic Allegretto tied the game at 43 apiece. A steal by PJ Miller on Redbank's next possession gave the Elkers the ball back with 20 seconds to go, giving Ridgway the chance to take the lead. A nice passing play allowed Dan Park to hit an open layup, giving Ridgway a two-point lead. Redbank Valley had two late opportunities to tie the game, but Bain and Marshall's attempts were off the mark, giving the Elkers a narrow 45-43 win.
Read the full recap here.
Keystone 54, C-L 50
Building a big first-half lead can be both a blessing and a curse, as the Keystone Panthers nearly found out in their 54-50 victory over Clarion-Limestone in the opening round of the Class AA playoffs on Tuesday evening in Knox.
Keystone built a 24-point lead of 31-7 at one point in the first half before the Lions rallied to trail by just one point at 43-42 early in the fourth before solid free throw shooting helped the Panthers secure the win.
Bret Wingard paced Keystone with a double-double of 26 points and 14 rebounds. He also made 11-of-12 free throws, including a 5-for-5 effort from the line in the fourth quarter. Colin Say added 10 points for the Panthers.
Read the full recap here.
Coudersport 63, Smethport 44
Hayden Keck and Dalton Keglovits' 16 point nights led Coudersport to a comfortable 63-44 win over Smethport. Coudersport had the game locked up at halftime, building up a commanding lead in the first half before coasting to victory.
Coudersport will host Keystone in the Class AA semifinals on Thursday.
Kane 68, Moniteau 32
Two big performances from Zuke Smith and Carson Whiteman provided Kane with a comfortable 68-32 win over Moniteau. Smith scored 19 points in the win, while Whiteman provided 17. The Wolves were in control all night, taking a 36-17 lead into the second half. Kyle Pry led Moniteau with 14 points.
Kane advances to face Brookville in the Class AAA Final on Saturday.
Clearfield 70, Bradford 41
Although both teams got off to a sluggish start, the Bison began turning things up in the second quarter. Despite not being able to penetrate the Owl defense, Clearfield compensated with deep shots behind the arc, resulting in a dozen baskets from deep range. The Bison would utilize that to ensure they would move on in the brackets, taking home the victory in a 70-41 final.
Read the full recap here.
St. Marys 44, Punxsutawney 42 (2 OT)
Recap Pending.
Girls Results
North Clarion 35, A-C Valley 18
North Clarion's firm defense propelled them to a 35-18 opening-round Class A Playoff victory over A-C Valley.
The Wolves led 17-12 going into the second half and put together a dominant second-half display, allowing only six second-half points to take control and secure the win.
Amya Green and Emma McFarland each led North Clarion with nine points. Gwen Siegel scored eight for the Wolves. A-C Valley's Baylee Blauser led all scorers with 10 points.
Read the full recap here.
Union 52, DCC 47
In an opening-round Class A Playoff contest, Union's tough first quarter defense coupled with a third-quarter scoring push powered Union past DuBois Central Catholic, 52-47.
Union allowed only four points in the opening period, using their lockdown defense to break out to a 10-4 lead. After taking a 23-15 advantage into the half, the Damsels broke things open in the third quarter, scoring 19 points to expand their lead to 14. DCC came surging back in the fourth, but Union held firm down the stretch to preserve the win.
Read the full recap here.