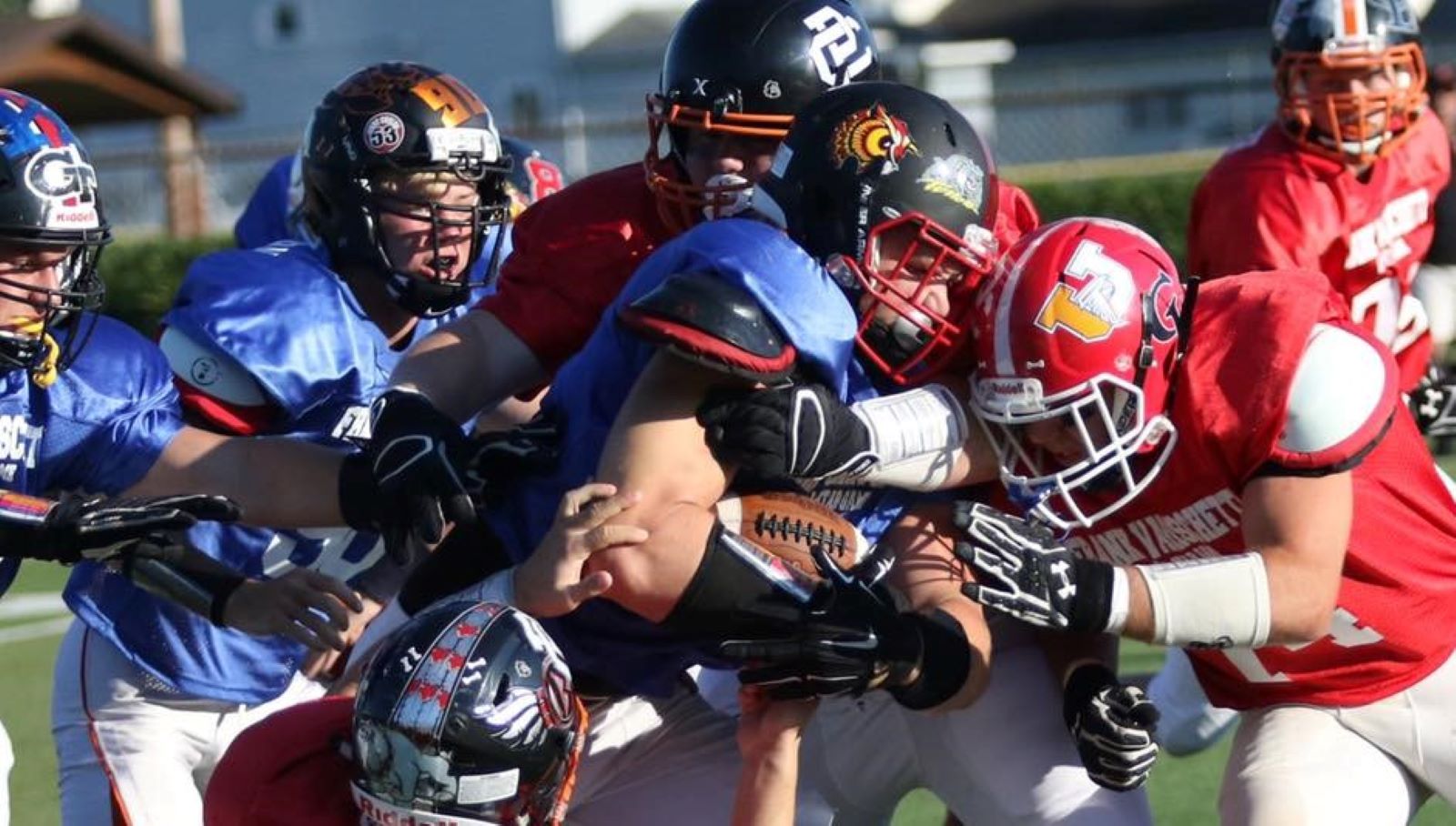 BROCKWAY, Pa. – The Fifth annual Frank Varischetti All-Star football game has been postponed to Friday, Aug. 7, at Frank Varischetti Field in Brockway.
The game was originally scheduled for Friday, June 26.
"Our decision combines our desire to play the game and honor the outstanding scholar-athletes who have been selected to play and our commitment to do so in the safest and responsible way possible in light of the COVID-19 situation," Game Manager Nick Hoffman said. "We hope playing the game at a later date means players along with their families, friends and fans will have the opportunity for a much-needed respite."
The Frank Varischetti All-Star game features graduated seniors from 21 schools in District 9 representing the former Allegheny Mountain League and the Keystone Shortly Athletic Conference.
Game Sponsors fund $1,000 scholarships that will be awarded to a number of players at halftime.
Former AML schools include Bradford, Brockway, Cameron County, Coudersport, Curwensville, Elk County Catholic, Kane, Otto-Eldred, Port Allegany, Ridgway, Sheffield and Smethport.
Former KSAC schools include Brookville, Clarion, Karns City, Keystone, Moniteau, Punxsutawney, Redbank Valley, St. Marys Area and Union/AC Valley.
In addition, PA Football News reported that the Big 30 Game slated for Aug. 1 in Bradford is still scheduled to be played that day.