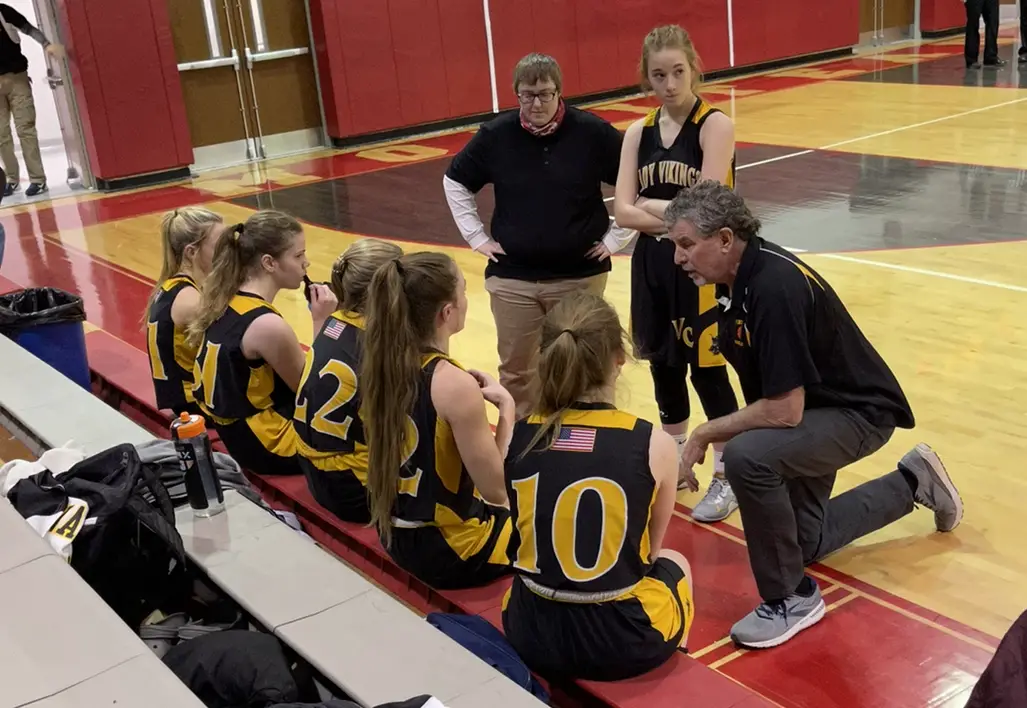 WEST SUNBURY, Pa. (EYT/D9) — They play a lot of two-on-two in practice.
They have to devise inventive ways to stay sharp.
During games, they have to be mindful of the other team and also the number of fouls they are carrying.
They rarely get a break. Most stay on the floor for all 32 minutes.
With only six players on its roster, the Venango Catholic girls basketball team is finding a way to do a lot with little.

"I'm definitely proud," said sophomore point guard Lily Homan. "This year we've come a long way with six people. I think we're getting more and more used to it with six people, but it's definitely hard."
The most difficult thing for the Vikings, who are 4-7 and just a couple fortunate bounces away from being even better, is finding a way to simulate game situations in practice with only six bodies.
Venango Catholic can't go five-on-five to finely tune its offensive sets, or to iron out the kinks in its zone or man-to-man defenses.
The Vikings have to improvise.
A lot.
"It's a challenge. It's tough with six kids and how we do stuff in practice," said Venango Catholic coach Skip Homan. "It's a lot of two-on-two and three-on-three. A lot of skill work. We have to get creative. I can't complain. One thing about the kids is they don't give up."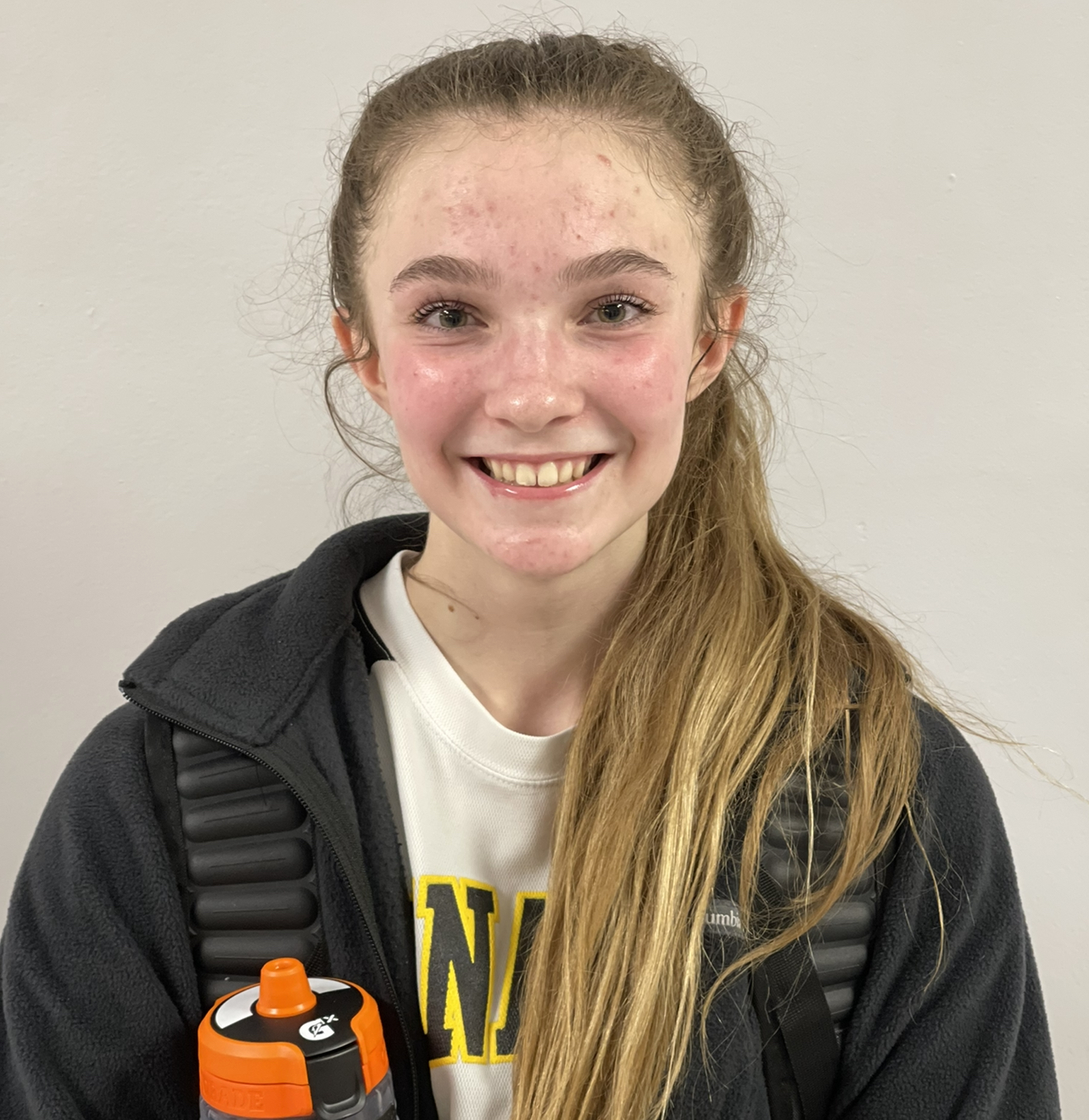 (Lily Homan)
Lily Homan has been a big reason why the Vikings have been able to keep their heads above water this season.
She is averaging close to 19 points per game with her ability to slash to the hoop, hit shots from the outside and even post up in the paint.
"She's done a great job this year," Homan said. "She has to deal with it."
Lily scored 26 points in a 36-33 loss to Karns City last week. She scored 20 in another 36-33 loss to North Clarion and poured in 25 points in a win over Youngsville, 23 in a triumph over Franklin and 21 in another win against A-C Valley.
Perhaps her most impressive game this season came in a victory over Jamestown when she went off for 21 points, 11 steals and eight rebounds.
Lily said the key for her is staying focused on the little things.
"You just have to really focus on what you're doing," she said. "You can't get out of control. You just have to keep pushing harder. You can't really be a one-man show. You need your teammates. You need to be a team."
Most of the players have been together since the fourth grade.
Mariah Wessell, Morgan Wessell, Alyson Stewart, Sadie Kalamajko and Kennedy Liederbach have all been key contributors as well this season.
"I've had this group since the fourth grade," Skip Homan said. "A lot of times there were seven or eight of them, but now it's the six of them. We'll keep fighting. We're trying to get to 10 wins, which is a possibility."
Lily said there are times when she and her teammates put their small numbers to good use.
It motives them. It wants them to prove people wrong.
"Especially when we're down," she said. "That's when it really comes into my mind where it's us against the world. We try to do the best we can."