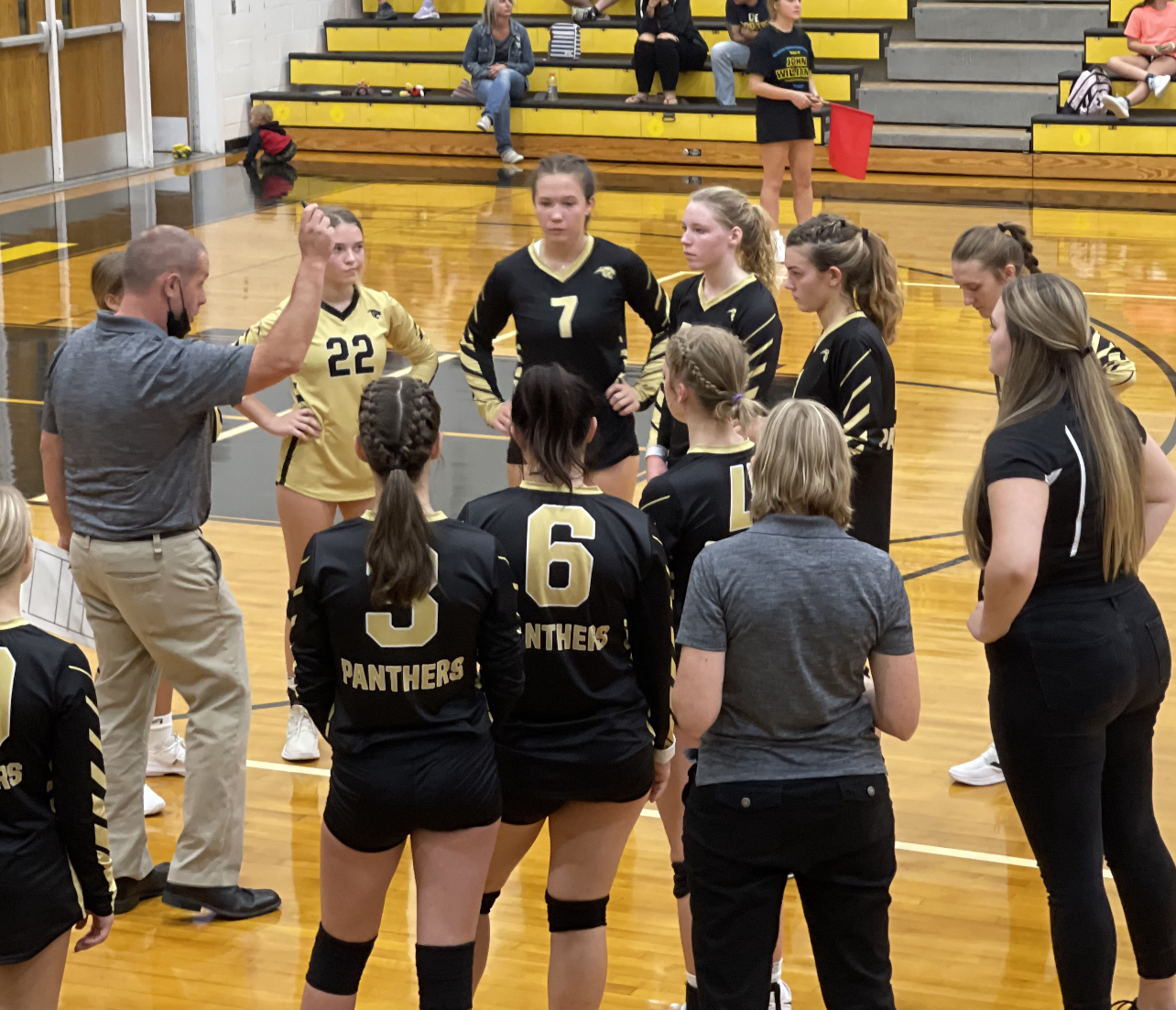 CHERRY TOWNSHIP, Pa. (EYT/D9) – Keystone volleyball coach Bryan Mong has never had a week quite like this.
Five games in six days. A home-and-home on back-to-back nights against Moniteau.
It was a result of a shutdown earlier in the season because of COVID-19 protocols and quarantines and Mong wanted to do anything he could to make those missed games up.
So, his team will play just about every night from now until the end of the regular season.
"Never," Mong said when asked if he's ever had a string of games on the schedule like this before. "The most we had was three. But with the quarantine we wanted to make sure we got the games rescheduled. Helps the playoff power points to have those games when seedings get figured."
Keystone is 3-for-3 this week with another win over Moniteau Wednesday night. The Panthers swept the Warriors Tuesday night at home. This one at Moniteau was a bit tougher as it took four sets for Keystone to get the W, but it did with a 23-25, 25-18, 25-15, 25-16 victory.
Leah Exley had 18 kills to lead the way for the Panthers. Alyssa Weaver, who has been playing exceptionally well lately, had 19 assists with six service points and three aces.
Libero Kennedy Kaye had a good night, too, with a team-leading 13 digs to go with eight service points and two aces.
Keystone (11-3) has won seven straight since a loss to Clarion-Limestone two weeks ago.
The junior varsity has also had to play a hectic schedule.
The Panthers' JV fell to Moniteau in back-to-back nights, but got nine service points from Bryanna Mong, including six aces, and eight kills each from Audrey Burrows and Jerzey Bell. Emma Gruber had 17 digs in the JV game.
Keystone will be back at it Thursday at Venango Catholic and then again Saturday morning at home against Oil City.
Next week, the Panthers travel to Punxsutawney Monday before wrapping up the regular season with home games against A-C Valley Tuesday and Clarion Thursday.
Clarion 3, Forest 0 – The Bobcats got 37 aces in a 25-6, 25-3, 25-3 win over the Fires.
Payton Simko had six kills to lead undefeated Clarion, which has also played three matches in a row this week.
The Bobcats swept DuBois Monday behind 23 kills by Korrin Burns and 39 assists by Noel Anthony.
Tuesday, Clarion swept North Clarion. Anthony had 28 assists in that victory.