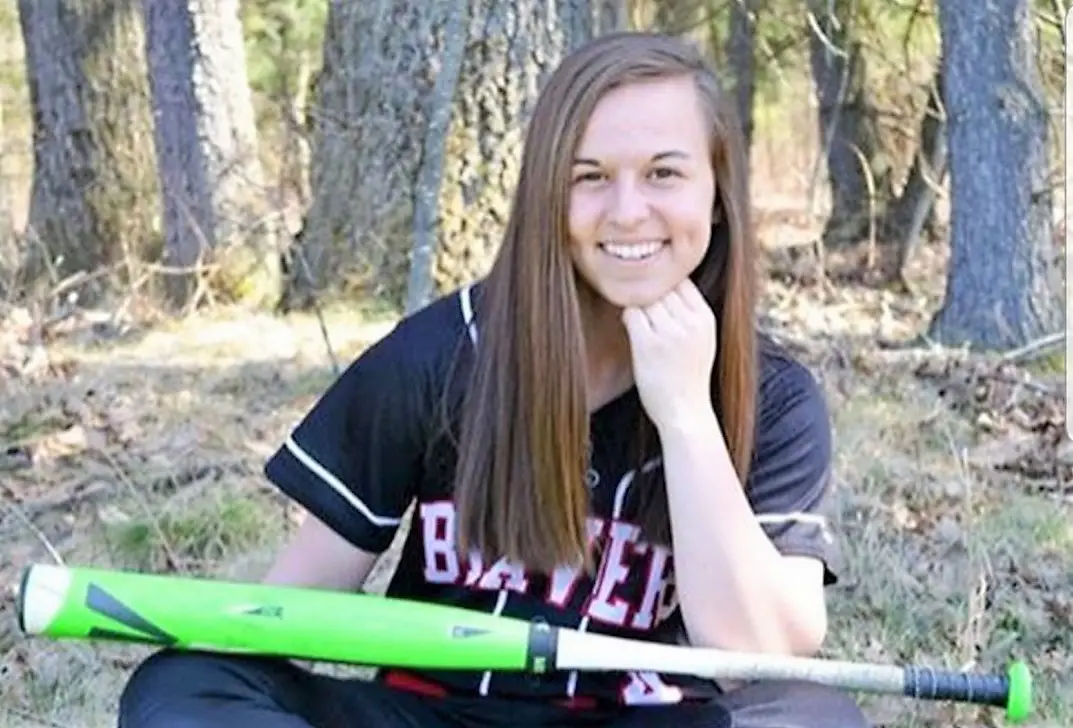 ST. MARYS, Pa. – Maddy Ho's two-run home run in the fourth inning coupled with a strong outing in the circle from Sarah Snyder helped visiting DuBois beat St. Marys, 2-1 Wednesday.
(Photo of DuBois Sarah Snyder. Submitted photo)
Ho's homer to deep center followed a single by Lexi Ray.
Those two runs were enough for Snyder, who tossed a complete-game three-hitter.
CAMERON COUNTY 10, OSWAYO VALLEY 9, 8 INNINGS
EMPORIUM, Pa. – Allyson Narby's bunt single in the bottom of the eighth inning scored Kaitlyn Burgett from third to give Cameron County a 10-9 extra-inning win over visiting Oswayo Valley.
Burgett got the rally started with a one-out walk, and Taylor Britton was hit by a pitch putting runners on first and second for Narby. Burgett then stole third before scoring on the bunt.
The win capped a strong rally by the Lady Raiders, who trailed 9-5 going to the bottom of the seventh before scoring four times to force extra innings.
Ashlea Burgett got that rally started with a leadoff walk before scoring on a Kelsee Reid double to make it 9-6. Reed then scored on a Britton single, and after Narby struck out Laila Smith doubled to left scoring two to tie the game.
Karina West, though, pitched herself out of any more damage following a single that put runners on first and third with just one out by getting a strikeout in a foul out.
That reprieve, though, was short-lived thanks to the small ball in the bottom of the eighth.
Smith was 3-for-5 in the game with the two RBIs for Cameron County, while Reid went 3-for-4 with a double of her own, a walk, two RBIs and a run scored.
Alyvia McKimm was also 2-for-5 with a double and a run scored for the Lady Raiders with Amily Schatz going 2-for-4 with two runs scored, Kaitlyn Burgett 1-for-2 with two walks, two runs scored and two RBIs, Narby 1-for-3 with three walks, a run scored and two RBIs and Britton 2-for-4 with a run scored and an RBI.
Shayla Bickel was 3-for-5 with a triple and three runs scored for Oswayo Valley with Jayden Snyder hitting a home run while going 3-for-4 with two runs scored and two RBIs. Also for the Green Wave, West was 2-for-4 with two RBIs and Olivia Jandrew scored twice.
Smith got the win going eight innings allowing nine runs, eight earned, on 11 hits and a walk while striking out nine.
West took the loss going 7 ⅓ innings allowing 10 runs, nine earned, on 14 hits and 10 walks while striking out 13.