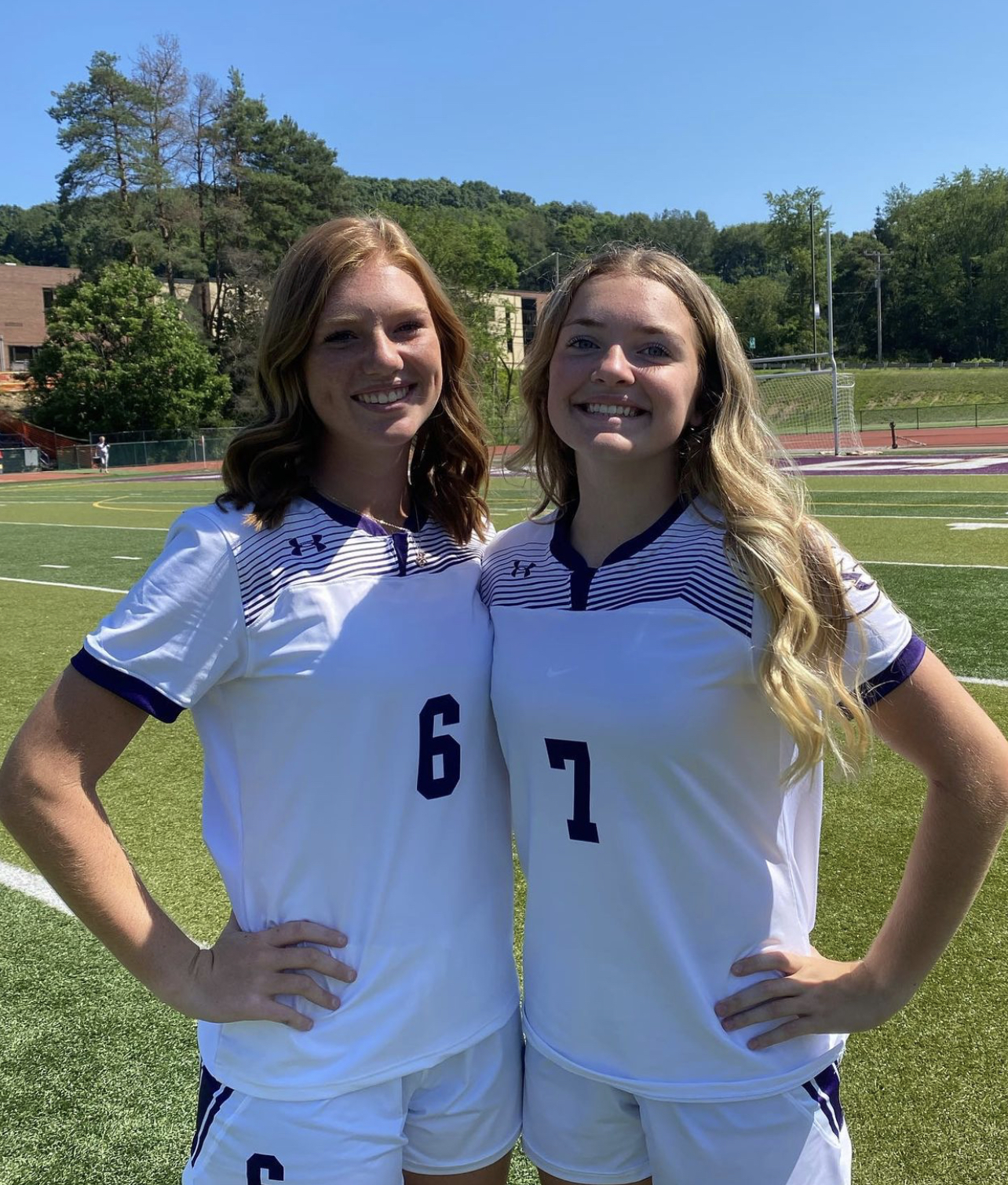 KARNS CITY, Pa. (EYT/D9) — McKenna Martin and Emma Dailey have long had a special connection.
Best friends since they were little, the juniors on the Karns City girls soccer team have developed a special kind of ESP.
(Emma Dailey, left, and McKenna Martin)
That was on full display in a 9-3 win over Redbank Valley at Diehl Stadium Thursday afternoon.
Martin scored five goals, all assisted by Dailey.
Dailey finished the night with three goals and six assists.
"Those two were fun to watch tonight," said Karns City coach Tracy Dailey.
Ally Fennell also found the net for Karns City and Addy Christie and Sarah Dodd also chipped in assists.
Martin already has eight goals this season for the Gremlins (2-1), who will play at Grove City at noon Saturday.
Raegan Beamer scored twice for Redbank Valley. Ember Hetrick also scored a goal for the Bulldogs.
Boys Soccer
Colston Ritzert, Adam Smith and Myles McCully each scored goals as Karns City blanked Redbank Valley, 3-0.
Lathan Price had two assists and Smith also had an assist for the Gremlins, who held the Bulldogs to just one shot on goal.