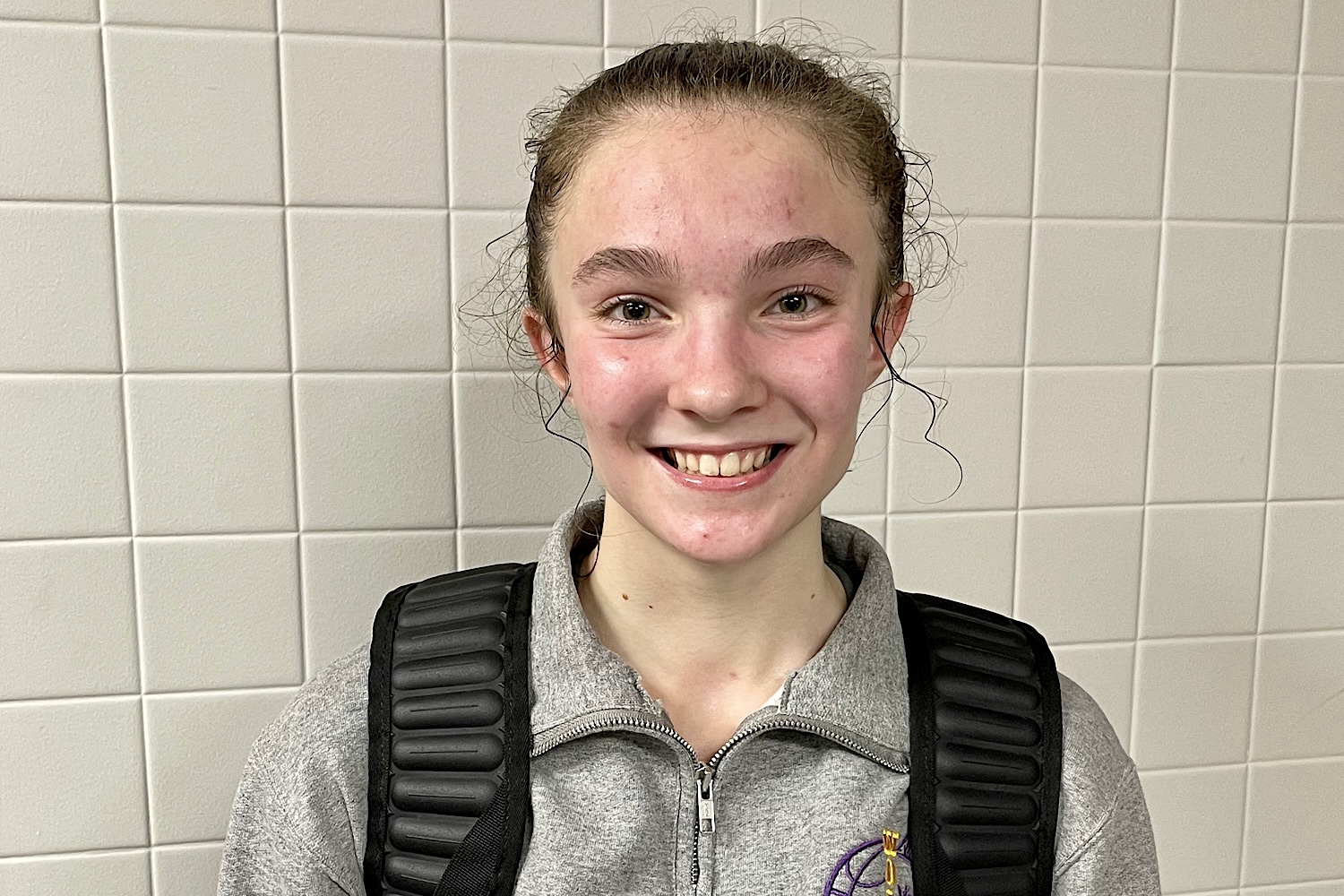 FRILLS CORNERS, Pa. (EYT/D9) — For a time, Lily Homan felt homeless.
She was without a school. Without a team. Without a place to call her own.
It was an uncomfortable feeling for Homan, who felt adrift in a vast sea of unknowns and uncertainties.
For two years, Homan attended Venango Catholic High School and played for the girls basketball team there. Her father, Skip Homan, was the head coach.
But before her junior year, she made the tough choice to leave the private school and transfer to a public one.
"There was just so much stuff going on at Venango Catholic, education-wise, so we decided to look into another school," Homan said. "It was definitely difficult just knowing I was leaving the school where I evolved as a person, and as a player.
"It was kind of heartbreaking," she added. "That was my home."


North Clarion sports on Explore and D9Sports.com are brought to you by First United National Bank – The FUN Bank!
Things only became more complicated for Homan after she withdrew from Venango Catholic. She had another hard decision to make. The Oil City native lives within shouting distance of several school districts.
She had to pick one.
Homan and her family did their homework.
Eventually, she landed at North Clarion.
"I could have gone to Cranberry, which was probably what I was gonna end up doing," Homan said. "But we looked into other schools, education-wise, and we decided North Clarion was the better choice for me.
"I've come here and they've been really welcoming and really nice to me," Homan added. "It makes me feel like I knew them and I was here all along."
While at Venango Catholic, Homan was the unquestioned star for the Vikings.
The lightning-quick point guard led all of District 9 girls in scoring last season at 20.3 points per game. Her play helped a shrinking roster stay competitive throughout a tough season.
Venango Catholic had just six players on the team a year ago. That numbers crunch finally caught up to the program, which faced extinction and forced VC to enter into a co-op with Cranberry before this season.
Homan, who sprouted several inches from last year — she's listed at 5-foot-7 — is a different player now in a much different role for North Clarion.
At Venango Catholic, she had to score for the Vikings to have a chance to win. For the Wolves, she's just one spoke in a wheel of talented players for the Wolves.
"Lily is still adjusting to how we do things," said North Clarion coach Terry Dreihaup. "She's really meshed well with the rest of the team."
Homan has seen her points per game slashed in half.
She doesn't mind.
There's one stat she is ecstatic about. That would be 10-0, the Wolves' record so far in 2022-23.
"It's nice. It's definitely good," Homan said. "I think as a team we're more controlled. When I played with VC, I wouldn't say it was hard, but it was definitely challenging. Coming to this team, we definitely play really well as a team."
Homan is the main point guard and has weapons all around her.

Sharp-shooter Emma McFarland leads the team in scoring. Her twin sister, Madison, is also dangerous. So is sophomore guard Ainsley Hartle, who has emerged as another scoring threat.
Then there is 6-foot-3 post Lauren Lutz, who is a matchup nightmare for everyone the Wolves play.
"It's definitely helped me work better within a team, instead of taking the lead and seeing what I can do trying to score all the time," Homan said. "Definitely having this success, being undefeated, is great. I'm proud of how far we've come."
Emma McFarland said she and her teammates were very happy to have a player like Homan join the team.
North Clarion lost two key players from last year — forward and leading scorer Gwen Siegel and point guard Claire Kriebel.
"I knew Lily before she moved, but I was so excited to actually get to play with her," McFarland said. "We were losing Claire Kriebel, who was one of our main guards, so it kind of worked out perfectly. She's a great benefit to the team."