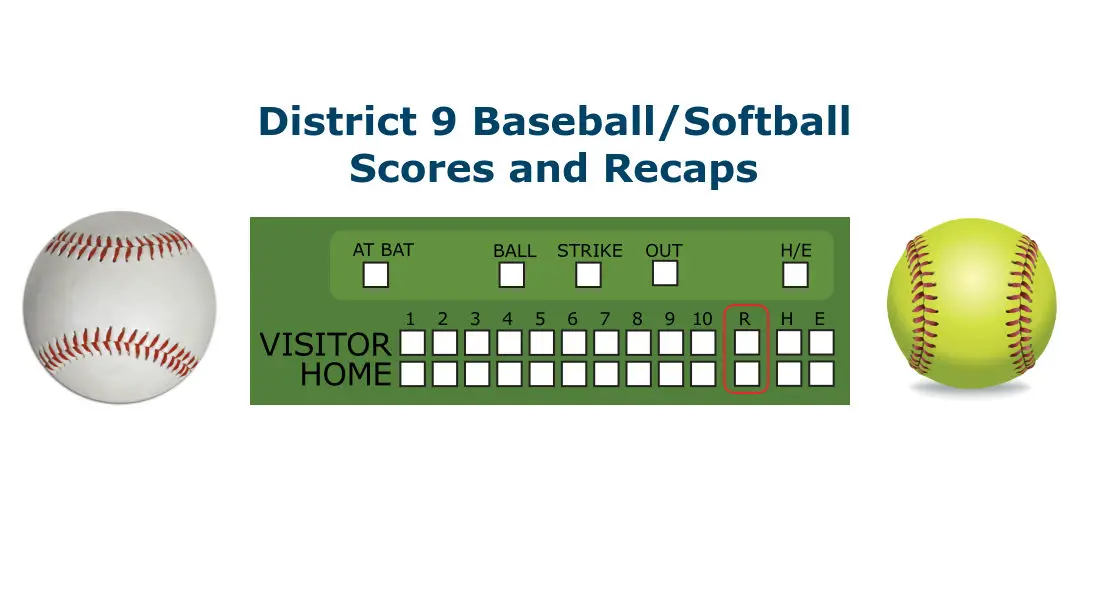 Friday's baseball and softball scores.
BASEBALL
Karns City 10, Keystone 8
Moniteau 2, A-C Valley 0
DuBois 3, Erie McDowell 1
Coudersport 1, Wellsboro 0, suspended top of 3rd, Coudersport batting
Port Allegany at Bradford, ppd. TBA
Brockway at Cameron County, ppd. TBA
Brookville at Curwensville, ppd. TBA
Clarion-Limestone at Forest Area at East Forest, ppd. TBA
Clearfield at Bellefonte, ppd to May 11
Cranberry at North Clarion, ppd.. to May 12
Elk County Catholic at St. Marys, at Berwind Park, ppd. to May 16, 6:15 p.m.
Eisenhower at Kane, ppd. TBA
SOFTBALL
Moniteau 12, A-C Valley 0, 6 innings
St. Marys 14, Elk County Catholic 4, 6 innings
Wellsboro 1, Coudersport 0, suspended bottom 2nd, Coudersport batting
Bradford at Kane (7 p.m.), ppd. TBA
Johnsonburg at Brookville, ppd. TBA
Clarion-Limestone at Forest Area at East Forest, ppd. TBA
Cranberry at Sheffield, ppd. TBA
Curwensville at DuBois Central Catholic, ppd. TBA
Keystone at Karns City, ppd. TBA
Punxsutawney at Marion Center, ppd. to May 5
Bellefonte at Clearfield, ppd. TBA