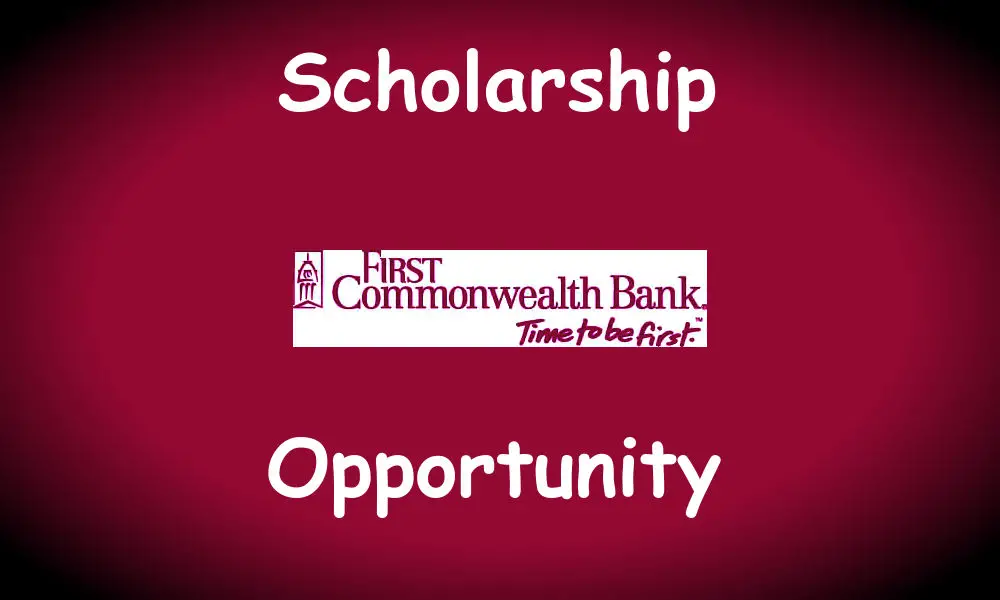 District 9 student-athletes have the opportunity to apply for a $1,000 scholarship from First Commonwealth Bank through its "Time to be First" Scholarship program.
Applicants are required to write a 500-word essay on how they put the community first and are engaged in the community, and striving to put athletics first and academics as well by excelling in the classroom.
First Commonwealth Bank covers a 15-county area, much of it in District 9 and bank officials encourage District 9 athletes in all sports to apply. First Commonwealth gives out 20 "Time to be First" $1,000 scholarships a year, 10 boys and 10 girls.
"It's great and I'm very proud to be a part of it," said Bill Kurtz, VP Regional Manager. "First Commonwealth Bank is always looking to help our neighbors in the area and be a trusted partner. We want to give back to the community and it's been a huge thing for us to be able to show the kids that we want to be a part of their education, to help them become financially secure and to really give them that jump-start in life
"We're an organization that just isn't about the bottom line. If we can't help improve our community and help, we're not doing our job in making this be a good place to work and live."
Scholarship money can be applied to school-based expenses by students attending a four-year or two-year institutions or trade schools.
The deadline for entry is March 13 and winners will be announced in May at an annual banquet
Prospective seniors may go to http://www.fcbanking.com/about-us/community-commitment/articles/HS-Athletics.asp?fcc=133 to get an application, on-line or printable.