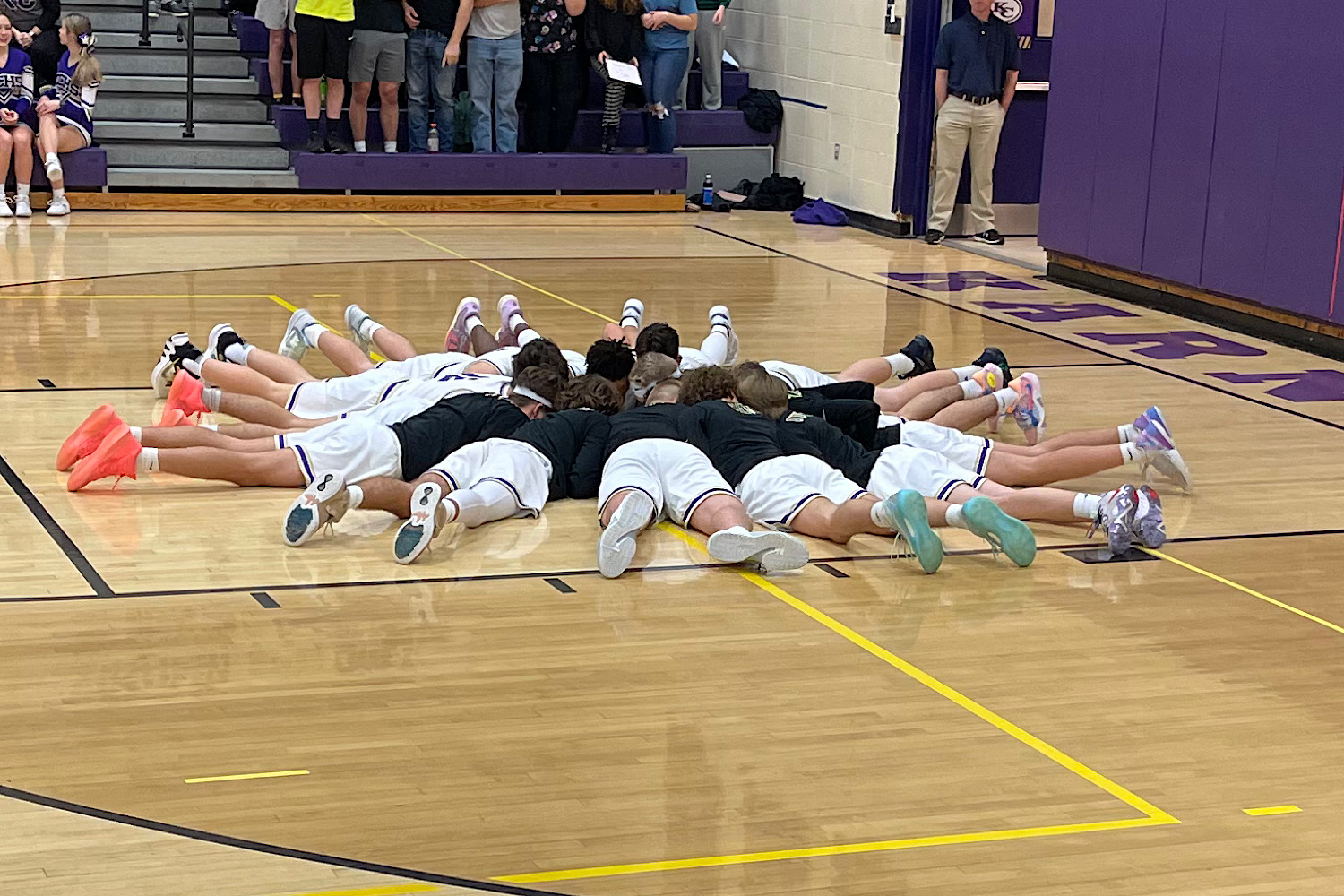 FRILLS CORNERS, Pa. (EYT/D9) — The number 15 was a popular one for the Karns City boys basketball team on Wednesday night.
Taite Beighley, Hobie Bartoe and Jacob Callihan each scored 15 points as the Gremlins toppled host North Clarion, 64-55.
Beighley also had seven assists.
The second quarter proved to be the difference for Karns City, which outscored the Wolves 17-10 in the frame to take a 31-23 lead into halftime.
The two teams played fairly even in the second half.
The Gremlins shot well from the free throw line, making 11 of 13 from the stripe. All of those came in the second half.
Braden Grossman also reached double figures for the Gremlins with 10 points.
Aiden Hartle paced North Clarion with 23 points. Zeelan Hargenrader pitched in 10 and Andy Costner nine in the loss for the Wolves.
MONTEAU 61, LAUREL 43
The number 12 for a popular one for the Warriors, who also used balance to earn a victory.
Andrew Zepeda, Ayden Jackson and Colton Thomas each scored 12 points and David Martino chipped in 11 to lead Moniteau, which was playing without starter Chasen Delarosa-Rugg because of a knee injury.
The Warriors jumped out quickly, building a 15-6 lead after the first quarter against Laurel and led 26-16 at the half.
Laban Barker led Laurel with 23 points.
GIRLS BASKETBALL
Madelyn Schmader continued her stellar play of late with 16 points, including a clutch 8-of-10 performance at the free throw line, as Brockway edged Union, 36-33, in overtime.
Schmader scored all five the Rovers' points in OT, which was enough to secure the victory.
Sophia Schmader added 11 for Brockway, which trailed 16-12 at the half and 22-18 after three quarters.
Cheyenne Dowling led Union with eight points. Hailey Theuret added seven points and Ava Strauser six points for the Damsels.