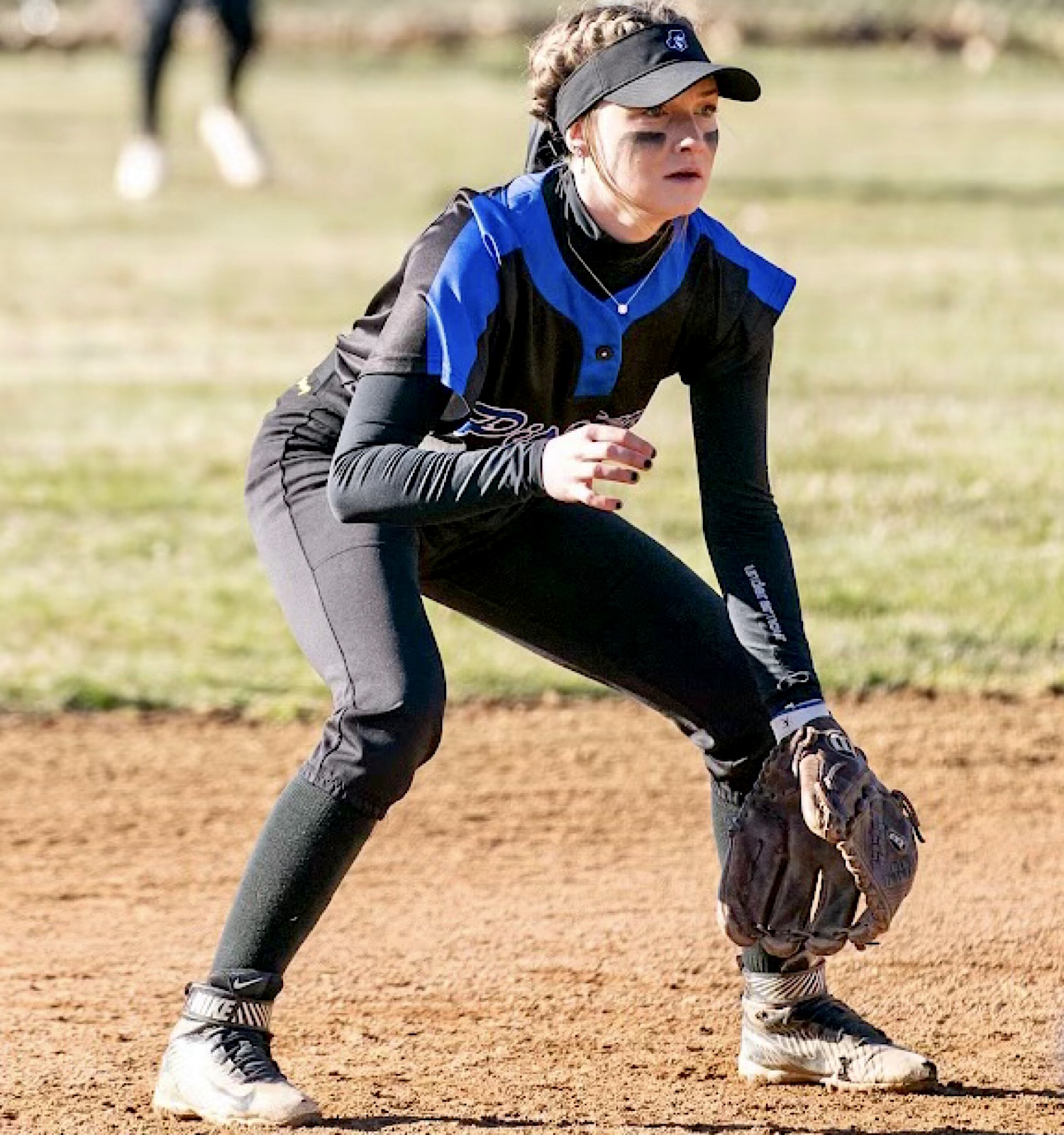 BUTLER, Pa. (EYT/D9) — All Amanda Dailey wanted to do was play softball at Butler County Community College.
Then the COVID pandemic hit.
Dailey, a 2019 Moniteau graduate who was a star for the Warriors, decided to bide her time and wait out two canceled seasons in 2020 and 2021.
She played last year for the Pioneers and performed well.
This year she flourished, turning in one of the finest campaigns in school history.
(Pictured above, Moniteau graduate Amanda Dailey led the Butler County Community College softball team in virtually every offensive category, turning in one of the best seasons in the history of the program/photo by Jennifer Rose Photography)
"It was totally worth it," Dailey said. "I'm so grateful I stuck around. I wanted to play softball at BC3 and getting to do that like I did and playing for the teams the last two years like I did was so amazing. I'm super grateful for everything and how it worked out."
Dailey's stats were eye-popping in her final year.
She led the Pioneers in virtually every offensive category, batting .600 with 45 hits, 40 runs scored, 41 stolen bases, two home runs, 22 RBIs, 11 doubles and two triples.
"Her numbers this season were bonkers, "said BC3 coach Dan Beebe. "She was on another level this season."
Dailey became the first BC3 softball player to be named the National Junior College Athletic Association Region 20 Player of the Month. She earned the award for her play in April.
"It was exciting hearing that today because no one's gotten that here," Dailey said. "That was surprising to me. I just feel like I worked hard enough in order to achieve that goal."
Dailey was a force all season for the 14-6 Pioneers, who won the Region 20 championship before falling in the NJCAA Division III World Series to Suffolk County, two games to none.
Dailey was fourth in the nation in batting and third in stolen bases.
"It was pretty crazy," she said, chuckling. "I don't really think of stats and stuff when I'm playing because I just really love the game. I was just doing my best. We did have a great season and I'm proud of my entire team because we really pulled through. We only had nine players sometimes during the season. It was really fun being a part of this team."
Dailey, the leadoff hitter and shortstop for BC3, was given the green light to swipe a base whenever she wanted.
Beebe, who coached at Moniteau before his current role for the Pioneers, has always preached aggressiveness on the bases.
Dailey certainly took that to the next level.
"I think I'm most proud of the stolen bases because we played 16 games last year and I think I only had 10 stolen bases all season," she said. "To bring my total up to 41 this year in just four extra games is pretty insane to me.
"I just wanted to push myself this year because it was my last year," she added. "I pushed myself a little harder and Dan definitely had an impact on me, just the overall confidence he had in me I was very, very grateful for."
Dailey said she is still having a difficult time accepting her playing days are over.
"It's very sad," she said. "I am grateful for everybody who has been here during this journey of mine, this very long journey of mine. Nothing can prepare you for it being over. Nothing. It stinks."
Dailey is currently helping Beebe coach a youth softball team in Slippery Rock.
Dailey plans on moving to South Carolina in the winter. She said she will stay involved with softball as much as she can and has caught the coaching bug.
She was the oldest player on the BC3 roster and virtually a player/coach this year.
"Softball will never be completely out of my life," Dailey said. "I would love to coach, just to keep it in my life. Even doing lessons or something like that. I need to keep softball in my life so I don't have to be completely sad that it's over."