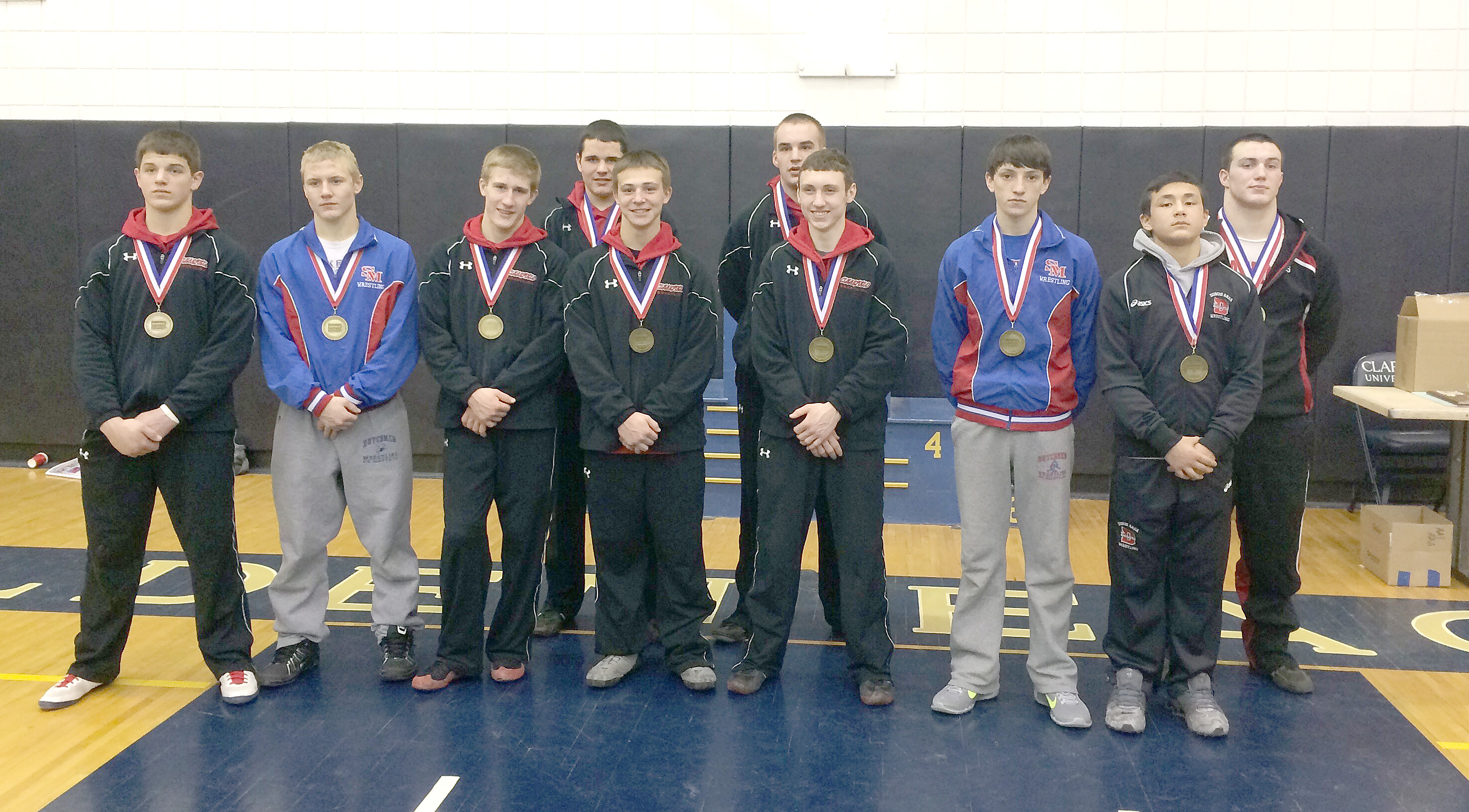 Photo info: Class AAA individual wrestling champions (some missing). Photo by Rich Rhoades
CLARION — Crowning six champions, the Clearfield Bison added to their long list of District 9 wrestling titles and won another team title at Saturday's District 9 Class AAA Tournament at Clarion University's Tippin Gymnasium Saturday
The Bison scored 158 team points, just ahead of dual meet champion St. Marys' 150.5 points. It's Clearfield's 55th team title and the Bison ran their individual district total to a whopping 364 since the beginning of time (1938). DuBois is a distant second with 229 after winning one individual title Saturday.
The field was a thin one as the five teams combined to put only 53 wrestlers in the 14 brackets. Of those 53, only 27 entered the weekend with winning records.
The top three finishers in each bracket advance to this weekend's Northwest Regional Tournament in Altoona.
Complete results can be found here.