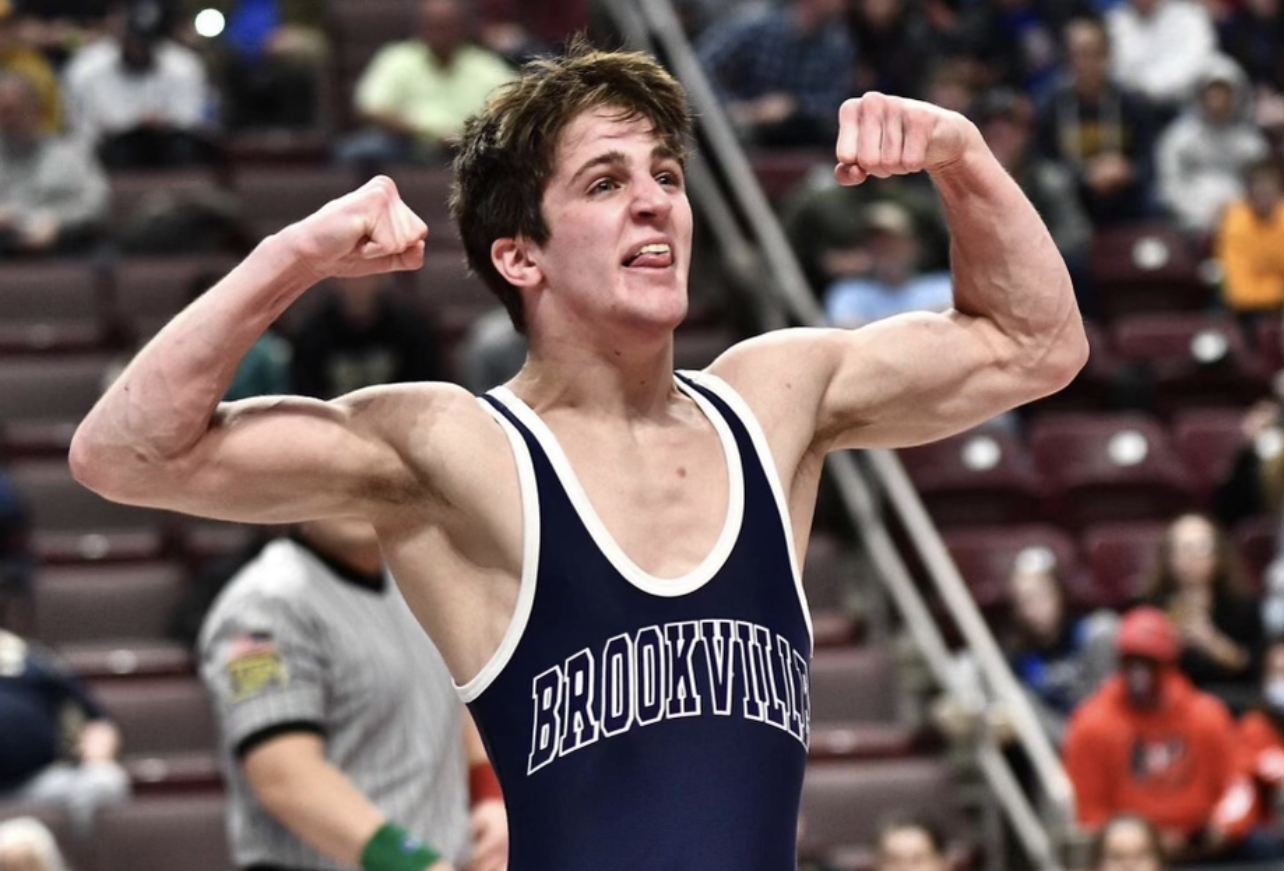 BETHLEHEM, Pa. (EYT/D9) — The first time Owen Reinsel took to the wrestling mat, he cried.
(Submitted photos)
 
The recent Brookville graduate was 6-years-old at the time and was petrified. 
"I quit," Reinsel said. "After my first match, I ran to my mom in the stands."
It was an inauspicious start to his wrestling career. But the next season, Reinsel returned — not as afraid and more determined. 
A dominating wrestler was born. 
Brookville Area High School sports coverage on Explore and D9Sports.com is brought to you by Redbank Chevrolet and DuBrook.
No more crying. No more seeking out mom in the bleachers. 
Instead, Reinsel piled up victories. Before long, he realized wrestling was his passion. 
"It became a lifestyle," Reinsel said. "It became an every day part of my life. I knew I wanted to do it through high school."
By age 9, he qualified for the state tournament. 
Then he did it again. And again — all through elementary school and junior high. 
By the time he reached Brookville High School — one of the top wrestling programs in the state — Reinsel was a 106-pound terror on the mat. 
He went 33-6, won the District 9 Class 2A championship and was second in the region, earning a spot at the PIAA Wrestling Championships. 
He didn't place there as a freshman, but learned from that initial experience and went on to win three more district crowns — at three different weight classes — a region championship this past winter, and placed three times at the state tournament. 
He was fourth at the PIAA championships at 113 as a sophomore, fourth at 120 as a junior and second this past season at 132. 
Reinsel rolled into the finals in his final campaign this winter without giving up a point, notching victories of 16-0, 3-0 and 2-0 before falling to Brandan Chletsos of Notre Dame Green Pond, 1-0, on a second-period escape.
He wasn't taken down in the entire tournament and surrendered just one point, but finished second.
That result was tough for Reinsel to reconcile.
"Yeah, it wasn't exactly fun," Reinsel said. "I've never went back and watched that match. Ever. And I don't plan on it. Ever. I just use it as motivation now. There's always someone better than you out there on any given day."
Not many were better than Reinsel during his high school career.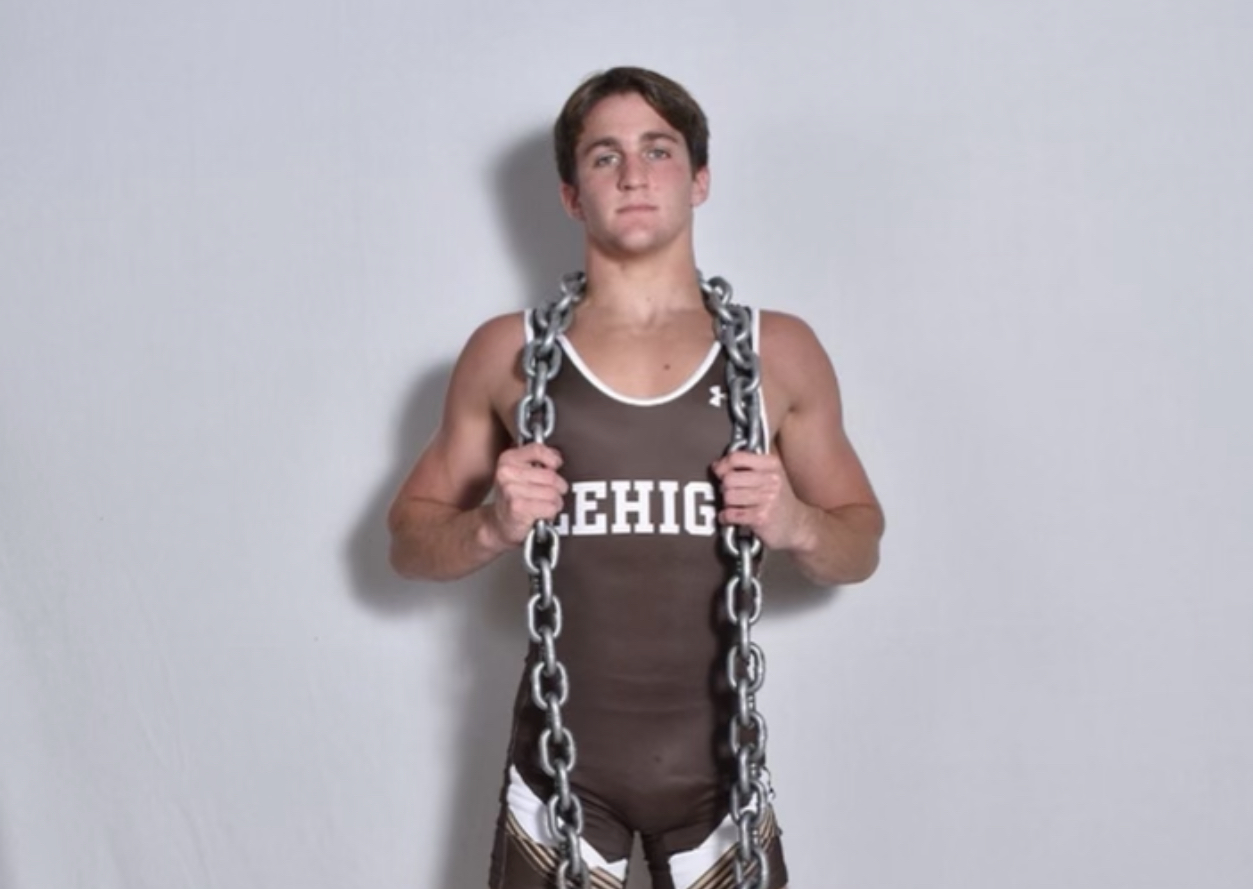 He remembers every one of his losses, however, especially against opponents he thought he would beat.
"The biggest challenge is when you lose a match that you're expected to win; you just kind of get down in the dumps," Reinsel said. "You have to find a way to pick yourself up. That comes with practice and time over the years, because I got really good at that. In high school, whenever I would lose a match that I really wasn't supposed to, I would just find a way to bounce back really quick. That was definitely one of the hardest parts."
He didn't lose very many of them. He went 142-21 in his four years at Brookville, including 43-3 as a senior.
Those numbers mean little to Reinsel, though. He's never gauged his success by wins and losses, per se. 
"I mean, I don't really look at it in that perspective," Reinsel said. "I just look at all the memories that I made with my teammates, and my coaches. Wrestling is fun for me. I just don't look at it as if it's like a job and what my numbers are. I do it for fun, and to make memories with all my friends and my coaches. So those numbers really mean nothing to me. I can say, 'Yeah, I placed on the state stage three times,' but in college, that doesn't really matter."
Reinsel will wrestle at Lehigh University this winter. He expects to redshirt as a freshman.
He also expects to compete at a heavier weight class when he does hit the mat.
That was something Reinsel did throughout his time at Brookville. Each year he moved up in weight, compiling his impressive numbers at a different class each year.
It wasn't easy — managing weight for a wrestler rarely is.
"It was just letting my body grow," Reinsel said. "I lifted weights and worked out constantly. At one point this past year, I was up to 156 and I was like, 'Man, I might even have to wrestle at 138 or 145.' But I ended up making the cut down to 132."
Reinsel shed those pounds mostly through diet, although dropping that much weight isn't an exact science.
"To be honest with you, there really is no right way to do it," Reinsel said. "There's definitely ways that can assist you, but I really don't know what the right way is. The best way is probably eating healthy and eating lots of white meat. Salads — without cheese. Stuff like that."
Those last few pounds are the hardest, Reinsel said. Each year he had to deal with that to get down to his wrestling weight.
"Once you get down to that last five pounds, those are the ones that really kill you," Reinsel said. "You're honestly just burning some muscle at that point and you're just exhausted. You're trying to get the last amounts of fluid and water out of your body. That's when people resort to saunas or Epsom salt baths or they literally just fast for like two or three days straight."
Reinsel never had to take such drastic measures to make weight.
Still, he had to be disciplined — on the mat as well as off of it.
"It's a mindset," Reinsel said. "That's why they say wrestling is a lifestyle."
The lifestyle in the wrestling room at Brookville is one of excellence.
Reinsel said he felt fortunate to be a part of that legacy.
"I feel very, very fortunate to be in that room," Reinsel said. "I would like to thank all my parters throughout the years. All the coaches. When I was a freshman, when I was this little 106 pounder, I was wrestling all the seniors."
Reinsel is looking forward to joining another prestigious wrestling room at Lehigh.
It can't help but make him better, he said.
"The diversity of practice partners is insane," said Reinsel, who is already on campus at Lehigh and training. "I can go with like 10 to 12 different guys and that'll give me a different feel and make me better in positions that I'm not."
One of those things he wants to get better at is takedowns. It was one of the things that may have cost him a state title.
"I definitely need to find better and more convenient ways to take people down," Reinsel said. "I know it definitely won't be easy at the collegiate level, but it's something I need to work on because I need to start taking people down more."
Brookville Area High School sports coverage on Explore and D9Sports.com is brought to you by Redbank Chevrolet and DuBrook.