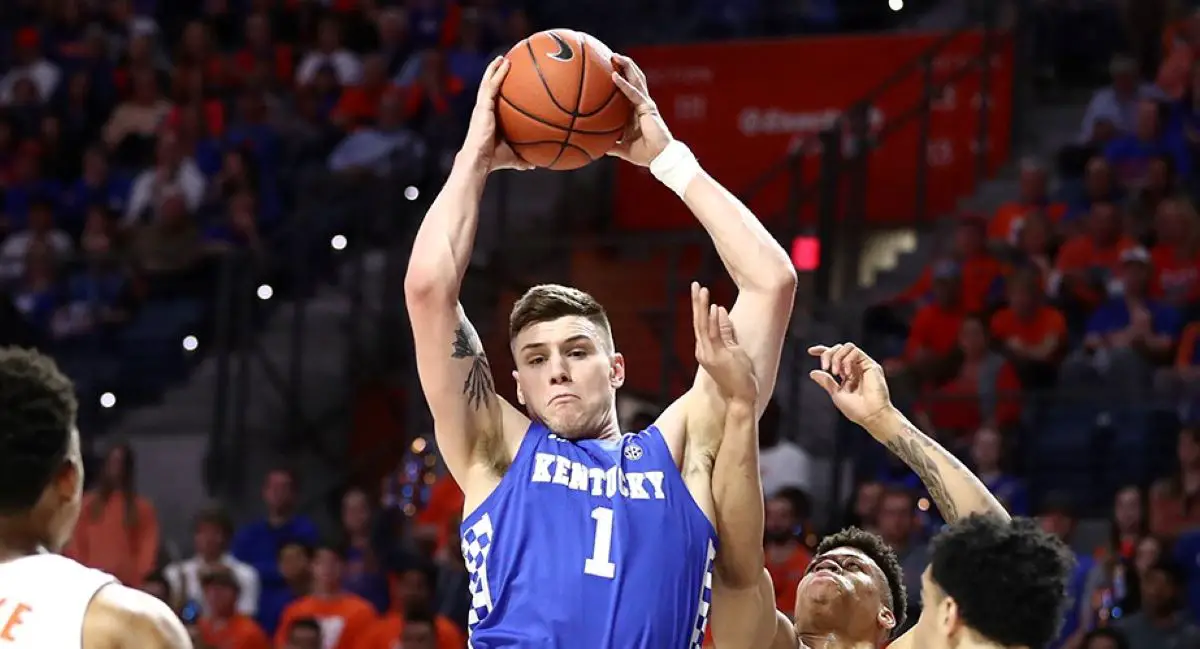 NIZHNY NOVGOROD, Russia – After a successful basketball career at Bucknell and Kentucky, power forward Nate Sestina has signed on to play for Russian squad Nizhny Novgorod, according to Nicola Lupo of Sportando.
(Photo courtesy of: Kentucky Athletics)
Nizhny Novgorod plays in both the VTB League, the top-tier Russian basketball league, as well as the Basketball Champions League, a league consisting of the best teams in Europe. Last season, Nizhny Novgorod finished eighth in the VTB League and finished third in their group in the group stage of the Basketball Champions League. Sestina will join fellow countryman Luke Petrasek in Nizhny Novgorod.
Sestina is a 2015 graduate of Cameron County Area High School and is one of the best basketball players in the history of District 9.
Sestina's career began by playing Single-A schools in the Northern Tier League where he recorded 26 double-doubles in 28 games as a high school senior. It led to him being selected first-team All-State after averaging 22 points and 14 boards per game in his final high school season. He led Cameron County to two straight Northern Tier League Titles and their first state playoff win since the early 1970s. Over 1,700 points and over 900 rebounds later, he found himself drawn to Bucknell for a chance to get a great education and contribute to a great tradition that is Bucknell Bison basketball.
After picking up an early injury and medically redshirting his freshman year, Sestina had three stellar seasons at Bucknell, averaging a career 8.8 points and 5.2 rebounds per game while shooting 54% from the field. After graduating from Bucknell with one year of eligibility left, Sestina made the decision to transfer to the University of Kentucky, one of the nation's top basketball programs. There, Sestina averaged 5.8 points and 3.8 rebounds per game, and his leadership and strong three-point shooting was invaluable for a young Wildcats team.
Sestina's accuracy from beyond the arc is rare for a power forward, and he will hope to use his versatile skill set to succeed in Europe.
RELATED STORIES
From D9 to D1: Nate Sestina, Cameron County to Bucknell