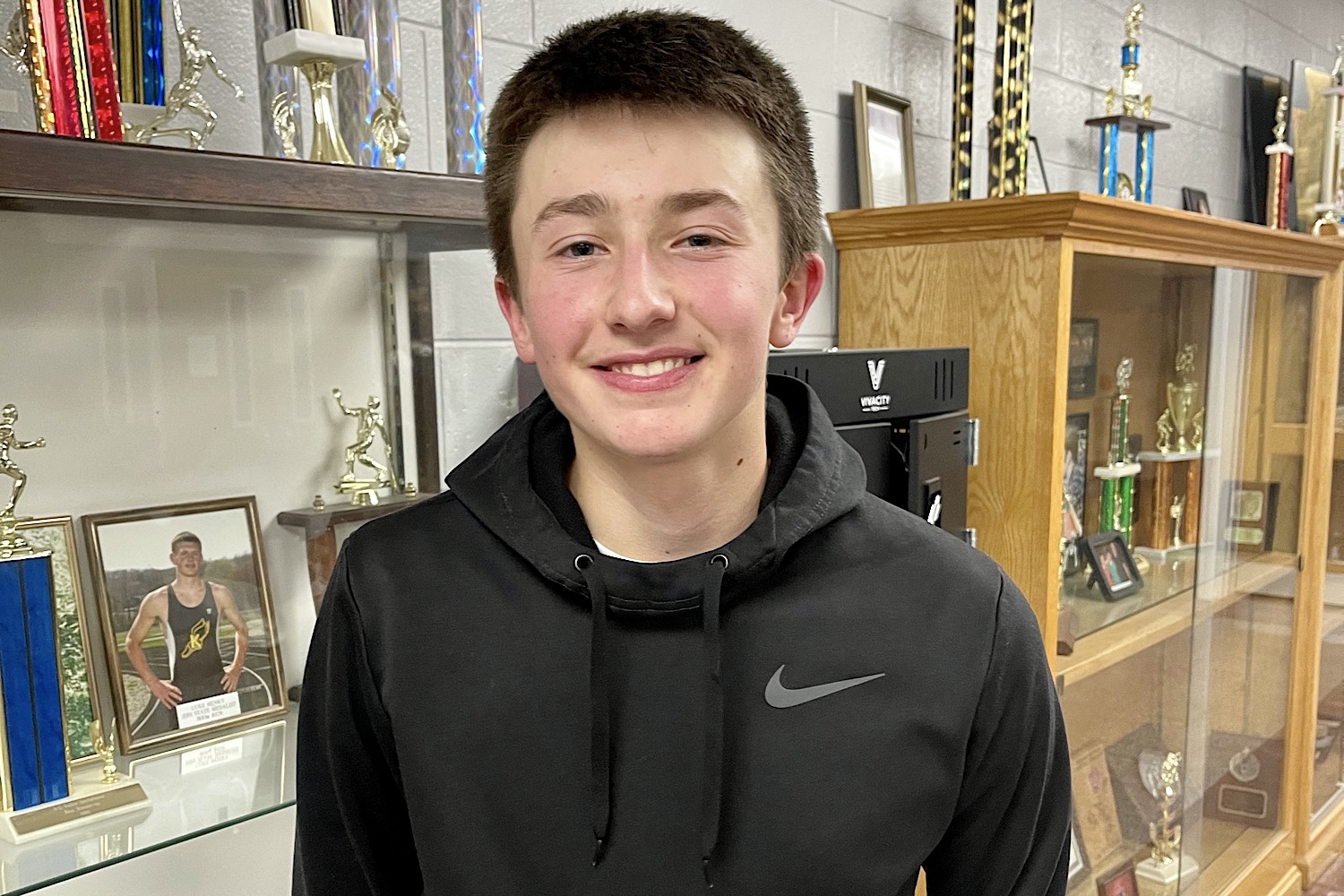 CLARION, Pa. (EYT/D9) — Devon Lauer scored 23 points — all in the first three quarters, and Gabe Simko added 19 points and eight rounds as the Clarion boys basketball team downed visiting North Clarion, 68-42, on Wednesday night.
(Pictured above, Clarion guard Devon Lauer)
The loss spoiled a big game from Aiden Hartle, who poured in 28 points for the Wolves. He helped keep North Clarion in the game in the first half with 16 points as Clarion led 43-28 at the break.
But Lauer keyed a 14-7 third quarter for the Bobcats with nine of his points.
Dawson Smail also scored 14 points and added eight assists for Clarion.
Drake Irwin scored seven points for North Clarion.
BROOKVILLE 66, OIL CITY 60
Clayton Cook put up 27 points and also had 11 rebounds as the Raiders overtook the Oilers in the fourth quarter for the win.
Brookville outscored Oil City by seven in the final frame after trailing by a point after three quarters.
Jack Pete added 11 points and Noah Peterson 10 for the Raiders.
Jake Hornbeck scored 28 for Oil City in the loss.
REDBANK VALLEY 61, CRANBERRY 30
Mason Clouse scored 18 points and Kieron Fricko added 13 to lead the Bulldogs.
A-C VALLEY 89, FOREST 33
Jay Clover had a big game for the Falcons with 28 points and nine rebounds and Alex Preston chipped in 14 points for the Falcons.
Noah Will also reached double digits with 10 points for A-C Valley.
Keyon Custer led Forest with 23 points.