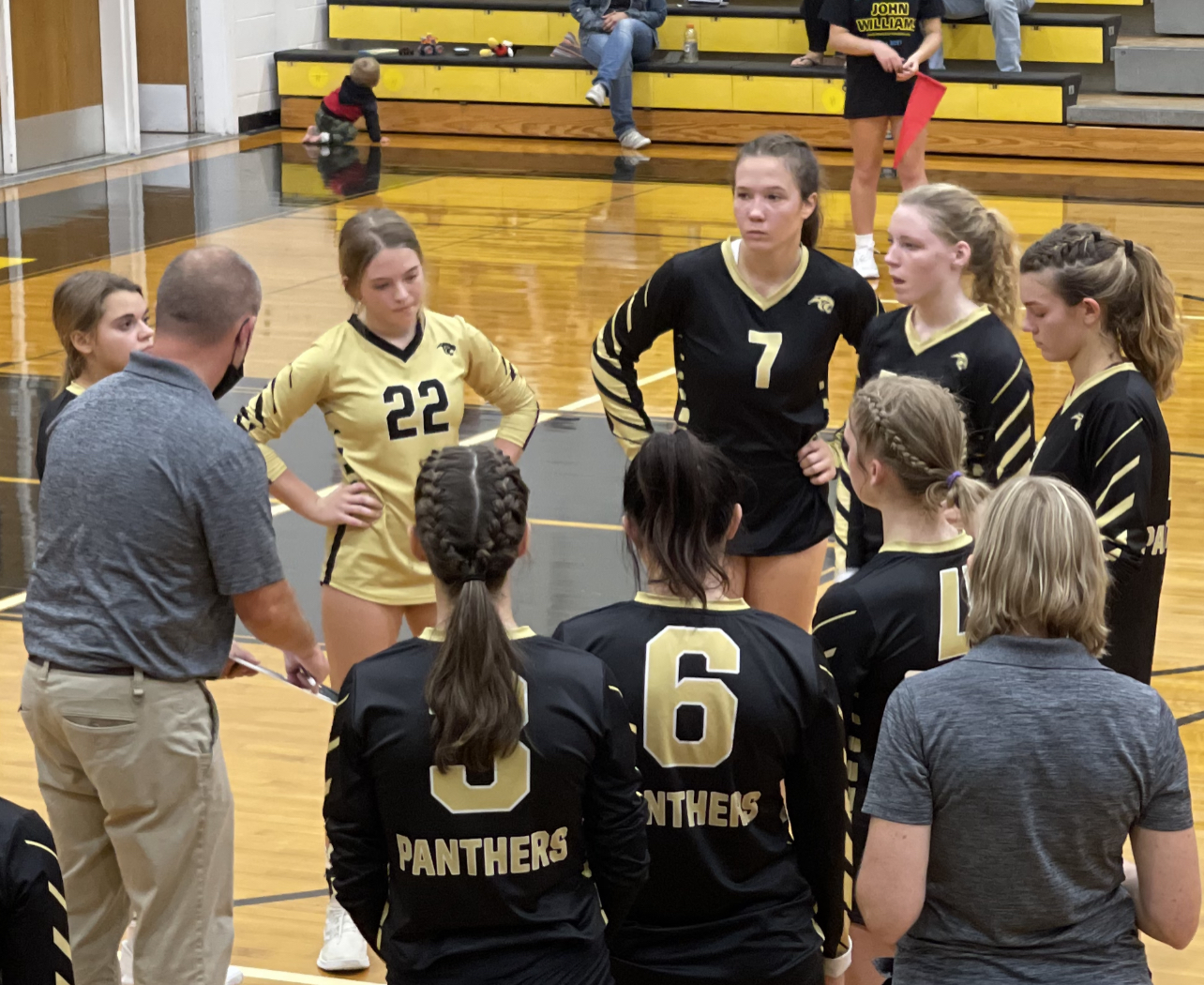 The undefeated Clarion volleyball team will begin their quest to repeat as state champion as the No. 1 seed in the District 9 Class A playoffs, which begin Tuesday.
The Bobcats, winners of 38 in a row, received a first-round bye.
In Class 2A, Keystone snagged the top seed and will also enjoy a bye. Redbank Valley, the defending district champion, is the No. 2 seed.
In Class 3A, DuBois is No. 1 seed and will play the winner of second-seeded St. Marys and third-seeded Clearfield in the title match at 6:30 p.m. Nov. 3 at a site and time to be determined.
St. Marys hosts Clearfield at 6:30 p.m. Thursday in the Class 3A semifinal.
Elk County Catholic, also unbeaten this season, received the No. 2 seed in Class A and will have a bye. So will third-seeded Oswayo Valley
Following are the playoff matchups:
CLASS A
FIRST ROUND (all matches at 6:30 p.m. Tuesday)
(9) A-C Valley at (8) Otto-Eldred.
(10) Ridgway at (7) Coudersport.
(11) Northern Potter at Cranberry
QUARTERFINALS (all matches at 6:30 p.m. Thursday)
A-C Valley/Otto-Eldred winner at (1) Clarion
(5) Clarion-Limestone at (4) Johnsonburg
Ridgway/Coudersport winner at (2) Elk County Catholic
Northern Potter/Cranberry winner at Oswayo Valley
SEMIFINALS
at 6:30 p.m. Nov. 2 at highest seed
FINAL
at 6:30 p.m. Nov. 4 at site TBD
CLASS 2A
QUARTERFINALS (all matches at 6:30 p.m. Wednesday)
(5) Karns City at (4) Kane
(6) Punxsutawney at (3) Brookville
SEMIFINALS (all matches at 6:30 p.m. Nov. 2)
Karns City/Kane winner at (1) Keystone
Punxsutawney/Brookville winner at (2) Redbank Valley
FINAL
at 6:30 p.m. Nov. 4 at site TBD