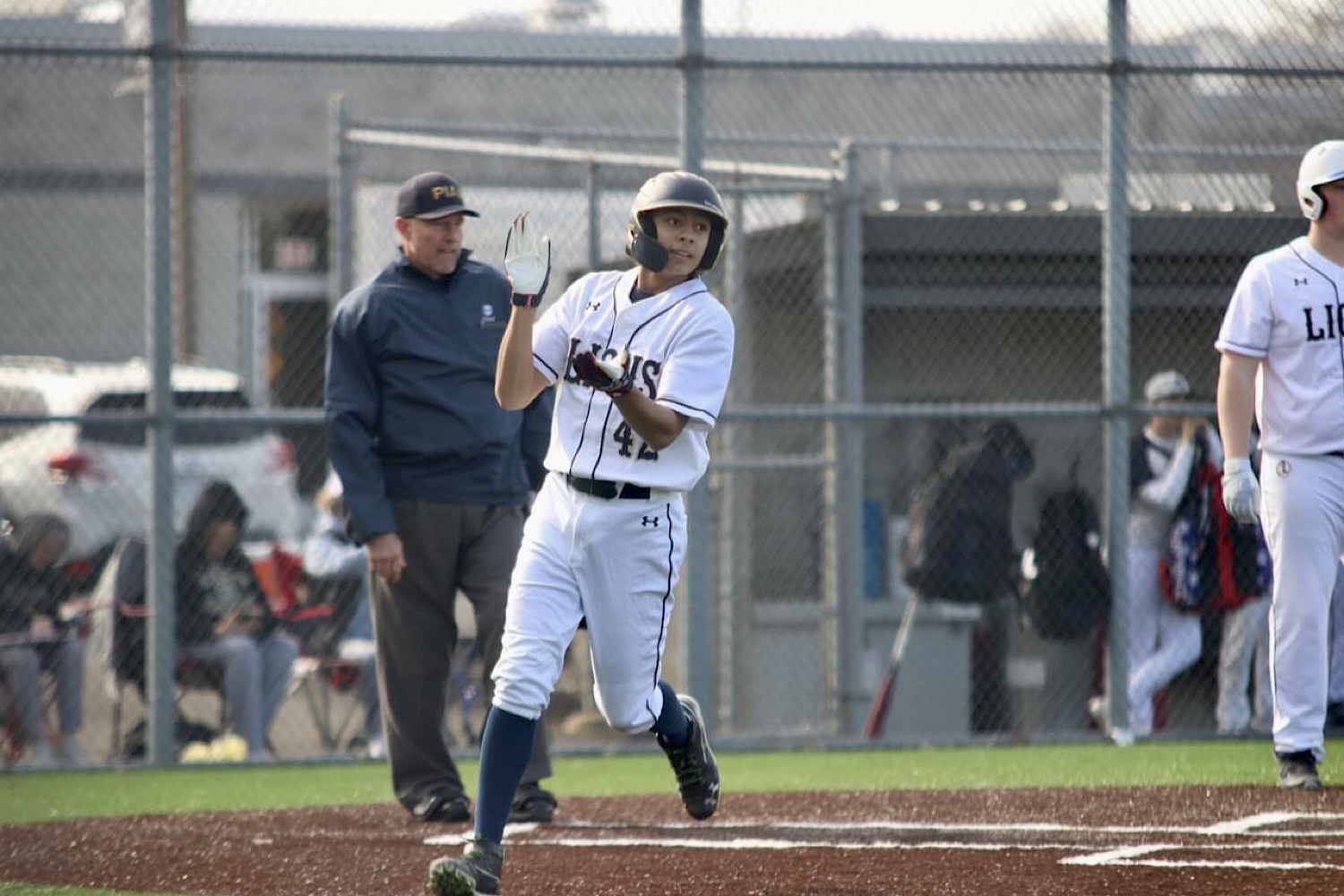 RURAL VALLEY, Pa. (EYT/D9) — Tommy Smith went 2-for-4 with a RBI at the plate and also picked up the win on the mound as the Clarion-Limestone baseball team rolled to an 11-0 win over West Shamokin on Tuesday afternoon.
(Pictured above, Logan Lutz celebrates after scoring a run during Clarion-Limestone's 11-0 win over West Shamokin/photo by Diane Lutz)
Smith struck out nine in four scoreless innings.
Logan Lutz also had a big day with a pair of doubles, three runs scored and a RBI. He also pitched a scoreless inning with three strikeouts.
Braden Murray and Jayden Siwiecki each drove in a pair of runs for the Lions.