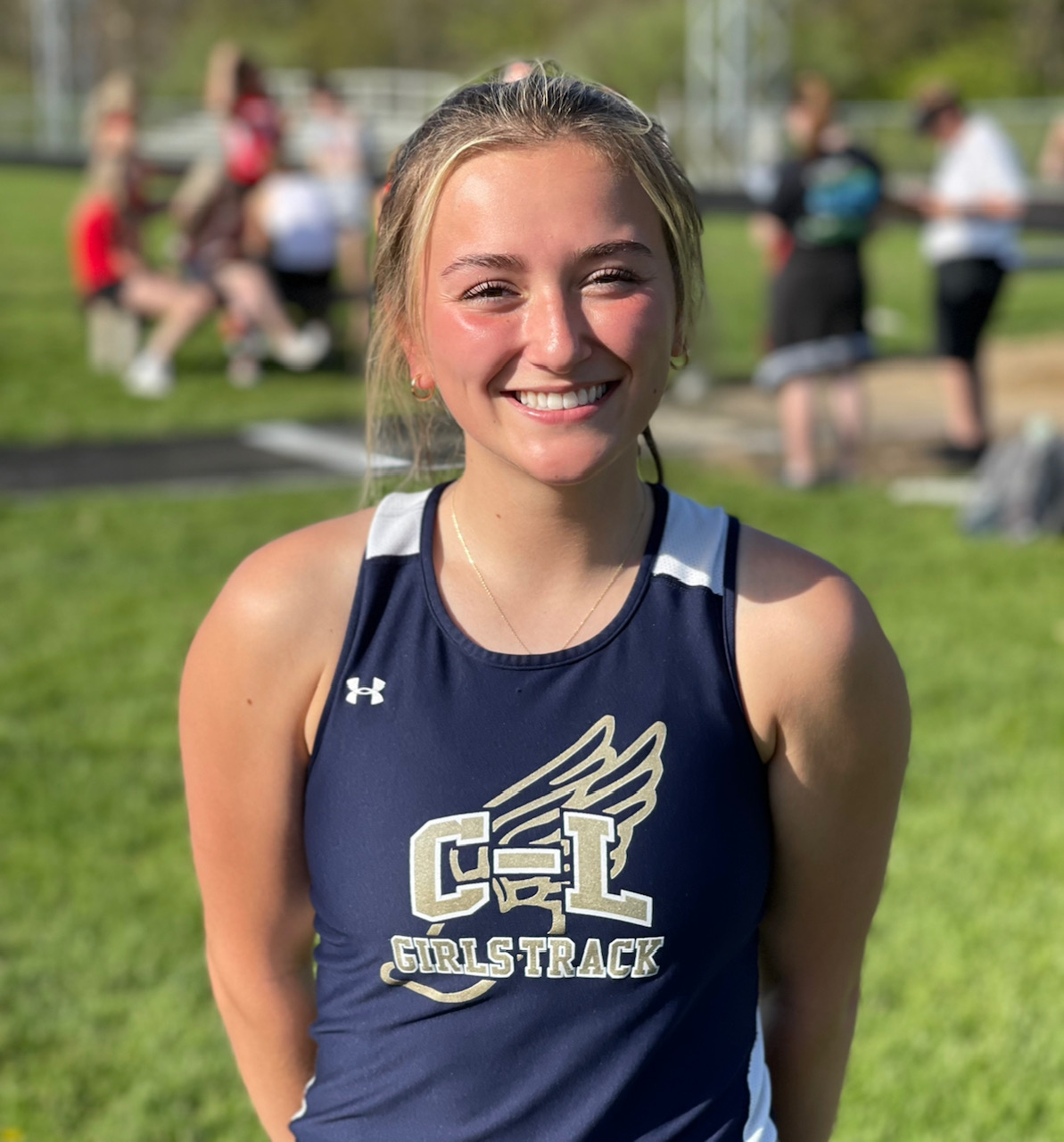 STRATTANVILLE, Pa. (EYT/D9) — Brooke Kessler was feeling good. Full of confidence. Ready to conquer the world. Well, at least District 9 and the PIAA again.
The Clarion-Limestone senior was poised to build off her exceptional junior campaign in the long jump for the Lions' track and field team. She won the District 9 Class 2A title and then left the PIAA Track and Field Championships in Shippensburg last May with an eighth-place medal dangling around her neck.
She was the first Clarion-Limestone girls track athlete to place at the state meet since 2000.
Things were only looking up for Kessler.
Until an unfortunate, fluke injury before the 2022 season even started set her back.
Kessler was running a 100-meter time trial during practice about three weeks before the start of the outdoor season when she leaned over the finish line. As she did, she rolled her left ankle.
"I thought I was done," Kessler said.
The ankle wasn't broken, but it was swollen and bruised and painful.
As is often the case with bad ankle sprains, it took many weeks for the joint to heal. All the while, Kessler was slogging through meets this spring, trying to regain her old form.
It was a struggle — more mentally than physically, it seemed.
"I lost confidence," Kessler said. "I started doubting myself."
Kessler was only jumping in the 14s — a far cry from where she was last season when she hit her career-best leap of 17 feet, 3 1/2 inches in April and went 16-9 1/2 at the state meet to place eighth.
"I didn't even think I was going to qualify for districts this year," Kessler said.
She finally shed the bulky ankle brace a few meets ago and has seen a marked improvement since.
Kessler is back in the 16s again and qualified for the District 9 meet, which will be held next Friday in Brookville.
Thursday at the Redbank Invitational, she was second in the long jump — perhaps a sign of something better ahead of her next week.
Kessler is just trying to get back into form after her slow, painful start to the season.
Her ankle isn't quite 100% yet, but it's close. More importantly, she's regained some of the confidence she lost while she was soldiering through her injury.
"I'm feeling better," Kessler said. "I just hope I can kind of pull through at districts this year."
Kessler didn't pick up the long jump until her sophomore season and was getting ready to compete in the event for the first time in a meet when the COVID-19 shutdown canceled the season.
She had to wait until last year to see what she was made of in the long jump.
Kessler, who is also a solid high jumper, got better with each meet, and by the end of the season, was one of the best jumpers in the state.
Track and field isn't even her top sport, however. Volleyball is, and she helped Clarion-Limestone to the D9 Class A semifinals, where the Lions lost to eventual state champion Clarion.
Kessler, despite standing just 5-foot-4, was a force as an outside hitter down the stretch for C-L, even though she had a broken pinky finger on her right hand.
Kessler also plays for a club volleyball team called the Pride and recently completed another strong year there.
"We played in a lot of big tournaments," Kessler said. "We did pretty well."
Despite her skills in two sports, Kessler said her athletic career is likely over in a couple of weeks.
She has no plans on playing a sport at Indiana University of Pennsylvania, where she will study nursing.
"I just want to focus on myself and my studies," Kessler said. "I think I really just need to focus on school."
Kessler admitted it's going to be difficult saying goodbye to the two sports she loves.
"Track I'm OK with being done," she said, smiling. "Volleyball was my main priority throughout high school, and it was sad when our school season ended. It was rough. It was really upsetting."
Kessler said knowing she will no longer compete has made this track and field season even more important to her.
"I want to go out with a bang," she said. "I want to go out with another medal."