CLEARFIELD, Pa. (EYT/D9) — Emma Hipps will never forget her varsity softball debut as a freshman.
She hit the first pitch she saw for a home run.
Quite the christening of her career on the diamond.
"It was crazy," said Hipps, now a senior at Clearfield High School. "I went up there and I was a ball of nerves because it was my first varsity at-bat. I took a swing and it was gone."
Hipps was humbled quickly.
When she took the ball to pitch against Bald Eagle, one of the best programs in the state and one of Clearfield's big rivals, Hipps was rocked. She gave up 17 runs that day and doubted whether she had the chops to be a varsity pitcher.
"I gave up four home runs in that game," Hipps said. "It was definitely hard for me the next couple of days. I was super down on myself and I honestly lost confidence. But then I realized it was all about how how I was going to react the next game. I had a lot to prove."
Hipps has been almost un-hittable since.
She only gave up 17 more runs the rest of that season and helped lead the Bison to the PIAA semifinals where they faced off against Bald Eagle again.
Hipps gave up just one run in that rematch, but it was enough for Bald Eagle in a 1-0 win.
She lost her sophomore season to the COVID-19 shutdown, but has continued to dominant last season and so far in 2022.
Hipps is 34-15 with a 1.61 ERA in her career. She's struck out 580 in 131 1/3 innings.
This season has been arguably her best.
With a win Thursday against familiar foe Bald Eagle, Hipps is 8-0 with a 1.01 ERA this spring. In 55 2/3 innings, she's struck out 105, walked just 17 and has given up a paltry .146 average to opposing hitters.
"You know, she goes into every game with confidence," said Clearfield softball coach Derek Danver. "She goes in with the attitude that she doesn't want to give up any baserunners, let alone any runs. She expects a lot out of herself and that's kind of what has driven her to be as successful as she has been."
It wasn't always that way for Hipps. The physical skills were always there, but the mental toughness took some time to muster.
"I definitely let things get in my head a lot," Hipps said. "I'm my own worst enemy. It's taken me a long time to get to a good place, I guess, mentally when it comes to pitching, knowing that I can do it and show people how good I can be. It's definitely something I still work on every game — those doubts don't just necessarily go away. I take deep breaths when I'm out there and trust in my ability. I also have a ton of respect for everyone around me and I think they make it a lot easier."
Forging that mental fortitude has given Hipps an edge.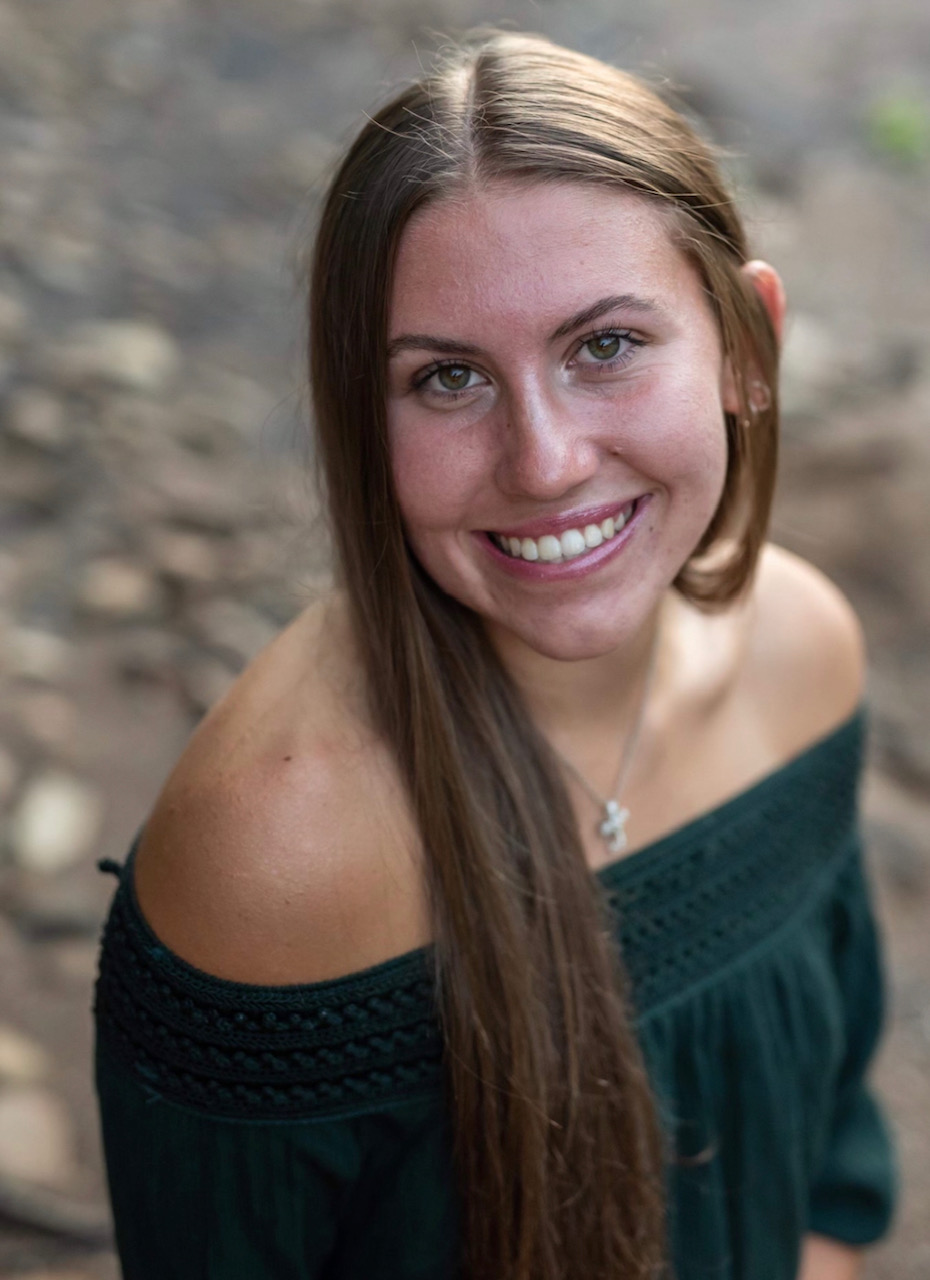 Hipps doesn't just want to win when she takes the ball. She wants to completely dismantle the opposition.
She takes the ball each day with the belief that she can throw a perfect game.
"I think that I definitely have that ability," Hipps said. "I go out there with the mindset that I don't want to give up any hits. But, obviously, there are some very good hitters around the league and I know that it's pretty unrealistic for me to go out and throw no-hitters every game. But that's the goal."
Sometimes, she defeats a hitter before she even throws a pitch.
The word has long been out on Hipps. Her reputation precedes her before she clashes with opponents. She can be quite intimidating.
"Honestly, though, I think a lot of the girls who I do face I feel go up to the plate with a lot of confidence," Hipps said. "And I think I like that. It makes me want to strike them out more. There are also batters when they go up there that you now feel like they have no chance before I even throw a pitch."
Hipps didn't start playing softball until she was 8, but she immediately took to a shine to pitching.
It didn't take her long to realize she was quite good at it, too.
Over the years she developed pinpoint control. That coupled with the velocity of her fastball and the deception of her secondary pitches makes her a nightmare to face.
In addition to her fastball, she throws a changeup, drop ball, screwball, curveball and rise ball.
"I mostly rely on my fastball and changeup," she said.
"She throws hard and she throws with movement," Danver said. "She can put the ball wherever she wants to spot it and that's the biggest thing with her. It's not very often that she misses the spot."
That's what made her such an attractive prospect for Clarion University softball coach Lis Fee, who recruited Hipps to come and play for the Golden Eagles.
For a time, Hipps was torn between soccer — another sport in which she excels — and softball. She even toyed with the idea of playing both at the next level.
But balancing two sports at the NCAA Division II level along with a demanding nursing major was even too radical for Hipps to attempt.
So she picked softball.
"I know (Coach Fee) is trying to rebuild the program and get it going again," Hipps said. "I want to be a part of that."
For now, Hipps wants to be a part of something big in Clearfield.
She's just as dangerous for the Bison as a hitter.
This season, she's batting .464. Last year, she belted 10 home runs and has 17 in her career.
"The one thing that I love is I'm not just a pitcher," Hipps said. "There are a lot of pitchers that pitching is the only thing they do and they don't want to hit. I take pride in being able to hit as well as I can."
Her prowess at the plate didn't come by accident.
She and her father, Frank, and mother, Beth, frequent a nearby park in the small town of Olanta where they live to hit. Her dad pitchers. Her mom shags fly balls.
"It's a family affair," Hipps said, chuckling.
Danver will certainly miss Hipps when she is gone.
"She's made my job easy," he said.