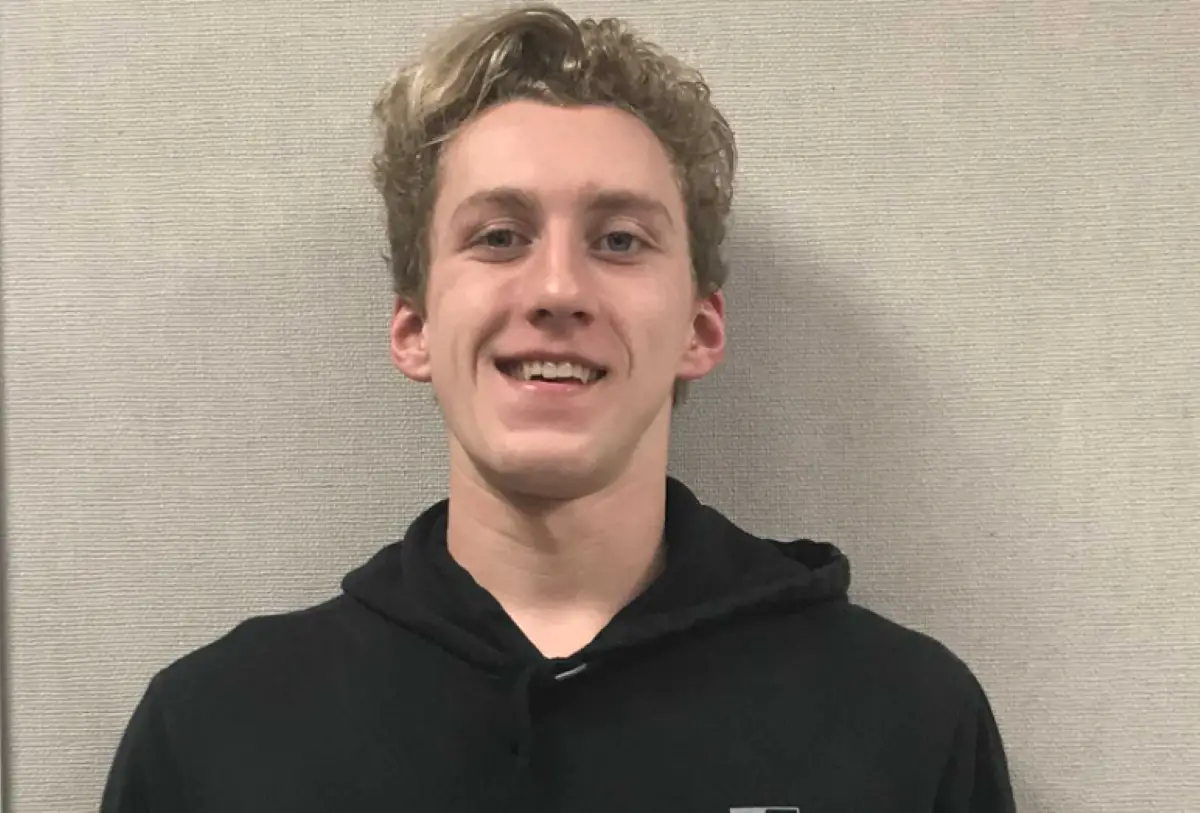 LEWISBURG, Pa. — Clearfield junior Luke Mikesell won his second state title in Wednesday's first day of the PIAA Class 2A Swimming and Diving Championships at Bucknell University.
(Photo of Luke Mikesell. Submitted photo. Photo by Emily Shipley) 
PIAA swimming and diving results
Mikesell not only won the 200-yard freestyle, but he broke the meet record with a time of 1:38.31. The previous mark was set back in 2008 (1:38.35) by Shady Side Academy's Trevor Scheid.
It's the second state title for Mikesell, who defends his 500 freestyle crown today. He was second in last year's 200 freestyle final to Bishop McDevitt's Josiah Lauver, who finished second to Mikesell this year.
Earlier Wednesday, Mikesell teamed up with Isaac Swanson, Noah Nordan and Elliott Thorp to finish third in the 200 medley relay (1:37.5). Mikesell and Swanson were the returning legs from last year's third-place medley relay.
It's the ninth top-three medal finish for Mikesell who also swam a leg on last year's runner-up 400 freestyle relay. As a freshman, he was third in the 500 freeestyle, and swam legs on the third-place medley and 400 relays.
It's the seventh state title for the Clearfield swimming program. Last year, Mikesell, Chase Bietz (100 breaststroke) and Paige Mikesell (100 butterfly) won titles.
John Lytle won the program's first three titles, swimming to gold-medal finishes in 2005 (100 freestyle) and 2006 (50 and 100 freestyles).