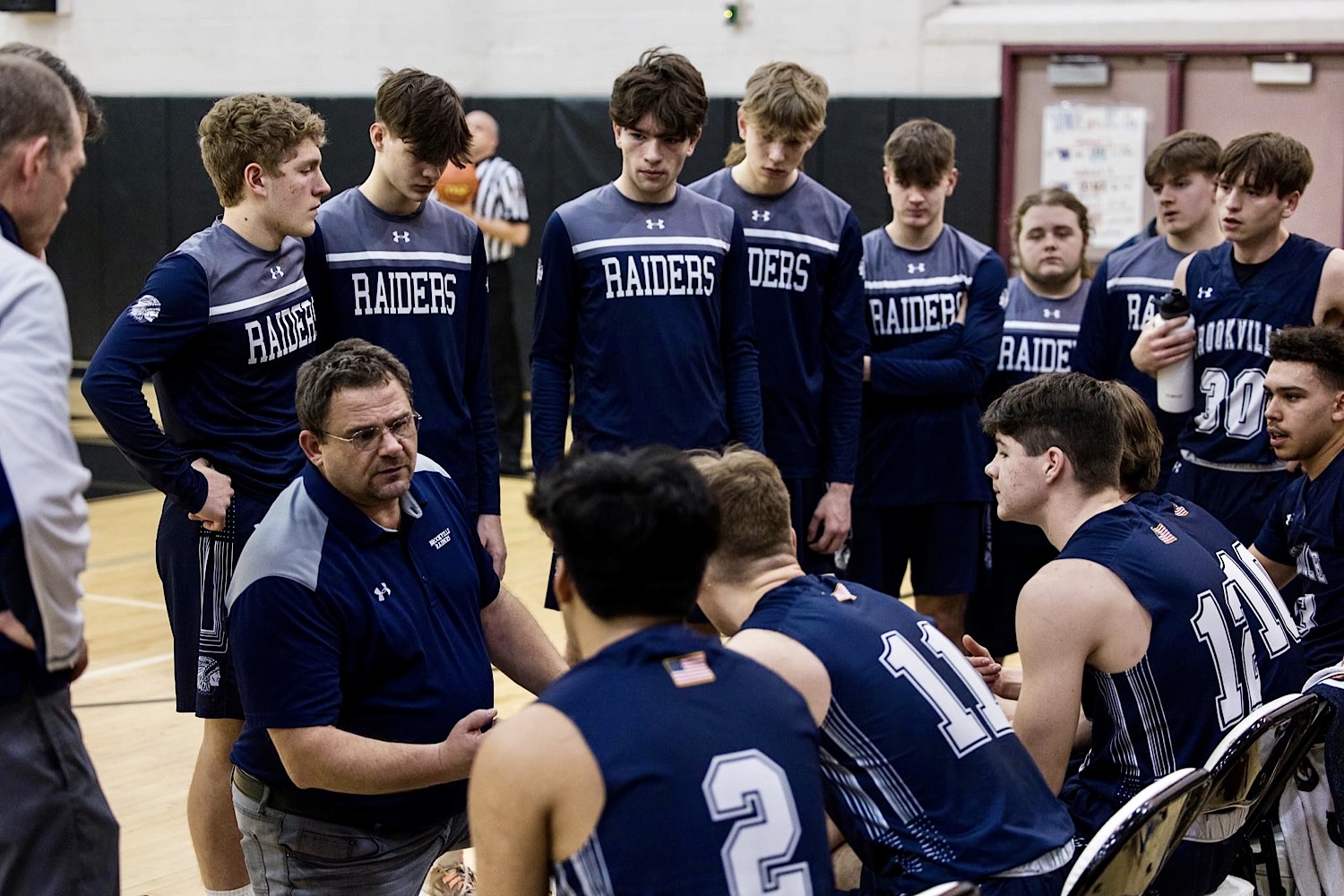 BROOKVILLE, Pa. (EYT/D9) — Clayton Cook hit a deep 3-pointer at the buzzer in overtime to lift the Brookville boys basketball team to a dramatic 46-43 win over Seton LaSalle.
Ian March had given Seton LaSalle a 43-41 lead in overtime before Brookville tied it and Cook hit the game-winner.
The Rebels led 32-28 after three quarters, but the Raiders moved ahead 41-38 with 1:43 remaining in regulation. Seton LaSalle forced overtime with a 3-pointer by Connor Spratt, who finished with 22 points.
Brookville (23-2) will take on Neshannock on Wednesday at a site and time to be determined.
ALIQUIPPA 65, KARNS CITY 33
Micah Rupp scored 12 points, eight rebounds and four blocked shots, but the Gremlins couldn't rally from a big early deficit in this first-round PIAA Class 2A playoff loss.
Karns City managed to get a huge early Quips lead down to 41-20 with a run at the start of the second half, but Aliquippa raced away again.
Qa'lil Goode scored 18 points and Donovan Walker added 17 for Aliquippa, which led 16-4 after the first quarter and 34-11 at the half.
Shane Peters added eight points and six rebounds and Taite Beighley added eight points for the Gremlins.
OTTO-ELDRED 66, GREENSBURG CENTRAL CATHOLIC 54
Landon Francis scored 22 points as the Terrors pulled away in the fourth quarter to advance in the PIAA Class 2A playoffs.
Ray'Shene Cousins added 15 points, Austin Cousins 11 and Braxton Caldwell 10 to lead balanced Otto-Eldred, which won its first-ever state playoff game.
Tyree Turned led GCC with 24 points.
Otto-Eldred led 25-24 at the half, but Greensburg Central Catholic turned the tables in the third, taking a 44-43 advantage into the fourth.
Manning Splain buried two 3-pointers to stake the Terrors to a 14-point lead late.
Otto-Eldred will play Serra Catholic on Wednesday at a site and time to be determined.
CAMERON COUNTY 50, PORTAGE 28
In a game postponed from Friday because of weather, the Red Raiders led 19-10 at the half and then used a 17-2 run in the third to jump ahead 36-12 on the way to a first-round, Class A victory.
Josh Smith scored 15 points and Camdyn Allison 14 to lead Cameron County, which will play Union-New Castle on Wednesday at a site and time to be determined.
GIRLS BASKETBALL
Kate Sheeler poured in 30 points as Otto-Eldred rolled to a 57-30 win over Monessen in the first round of the PIAA Class A playoffs.
Monessen, making a nearly four-hour journey to Duke Center for the game, sputtered out of the gate, falling behind 10-1 after the first and 27-12 at the half.
Sheeler and Anna Merry combined to score all 27 of the Terrors' points in the opening two quarters.
Merry finished with 17.
Otto-Eldred will play Bishop Guilfoyle on Wednesday at a site and time to be determined.
ELK COUNTY CATHOLIC 50, NORTHERN BEDFORD 27
Sami Straub scored 14 points as the Crusaders moved on in the Class A playoffs.
Tori Newton pitched in 13 points and Lucy Klawuhn 12 for ECC.
The Crusaders will play Union-New Castle on Wednesday at a site and time to be determined.
DuBOIS CENTRAL CATHOLIC 64, JAMESTOWN 21
Marina Hanes scored 16 points and Faith Jacob added 15 as the Cardinals had no trouble dispatching Jamestown in a Class A first-round game.
The Cardinals will play Williamsburg on Wednesday at a site and time to be determined.
BERLIN BROTHERSVALLEY 46, NORTH CLARION 22
Grace Sechler scored 15 points as the Mountaineers opened the game with an 8-0 lead and cruised.
North Clarion was down 35-10 at the half.
Jenny Countryman added 12 for Berlin.
Lauren Lutz scored nine points and Maria Bauer added seven points for North Clarion.
KNOCH 53, PUNXSUTAWNEY 44
Nina Shaw scored 18 points as the Knights knocked off the Chucks in the Class 4A playoffs.
Cece Kosecki added 12 and Hattie McGraw nine for Knoch.