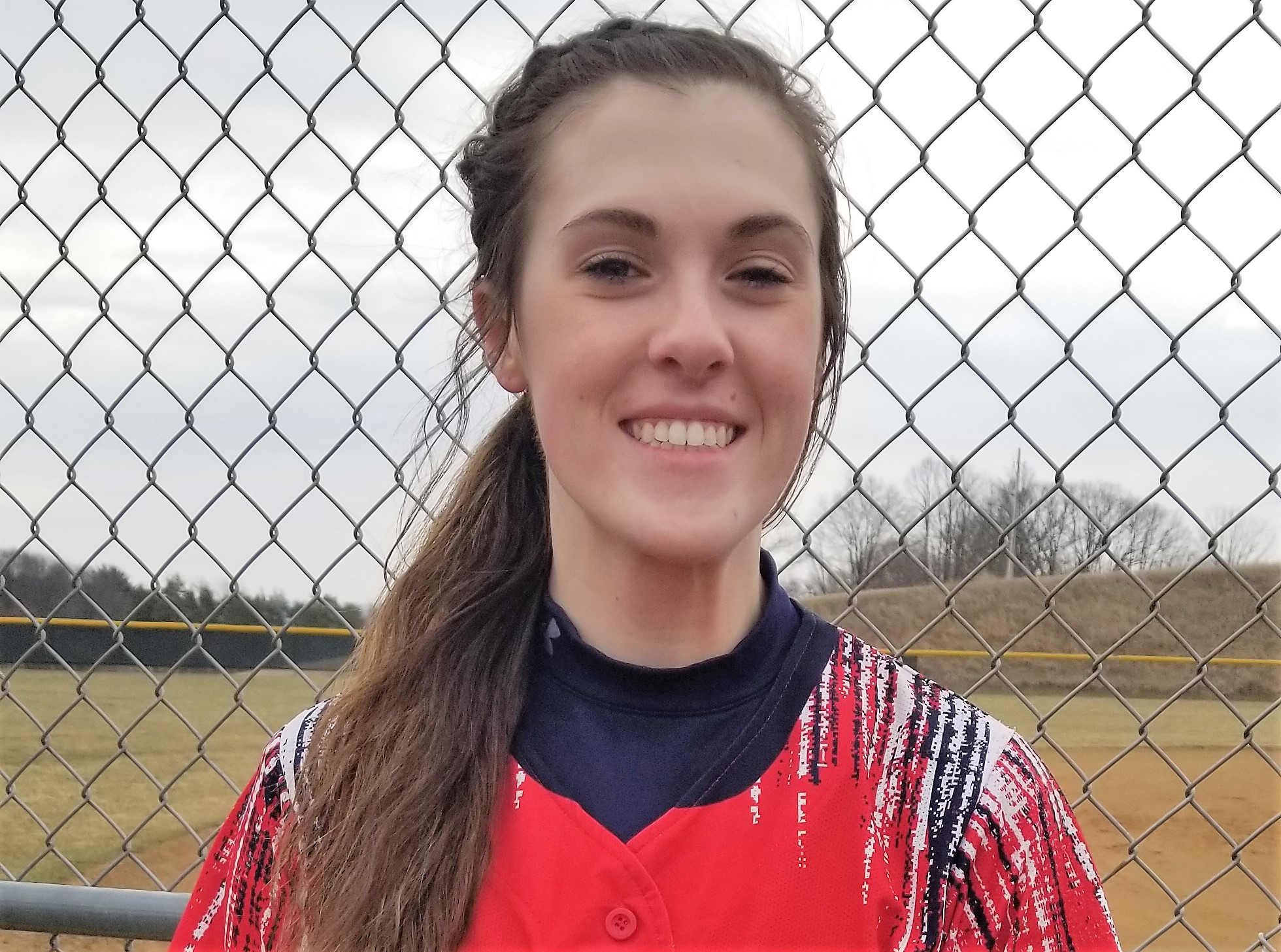 By Jon Fleck
LORETTO, Pa. – The DuBois Central Catholic bid for a third straight berth in the PIAA 1A final four came up a bit short.
The Lady Cardinals started strong with three runs in the top of first and held a 3-1 advantage going into the bottom of the sixth. That's when Claysburg-Kimmel rallied for four runs and went on to a 5-4 win in the state quarterfinals Thursday at Saint Francis University.
After Claysburg starter Olivia Bushore walked six of the first nine batters she faced, the Lady Bulldogs went to Madison Knisely, who eked out of a second-inning jam and held DCC to just one run the rest of the way.
"We were way ahead of the speed of the pitching," DCC manager George Heigel said. "(Bushore) had trouble throwing strikes, but she threw a little harder than the next girl. That whole change in pitch speed clearly had an impact on our hitting. When you've got a pitcher that throw strikes at a speed a little less then you're used to, sometimes it's hard to slow your bat speed down and wait on it. We talked about visualizing pushing the ball to the right side, and finally, about the third time through the order, we started doing that. But at that point, it was a little late."
After Ashley Wruble and Shay Gulvas walked to lead off the game, Carley Semancik knocked in Wruble with an RBI-single. Maia Cogley's sac fly later in the inning scored Gulvas, and Semancik scored on a wild pitch for the early 3-0 lead.
Just as Bushore walked Jordan Kosko to load the bases, however, Mia Meholick was picked off third by C-K catcher Harleigh Cavender to end the inning.
After Bushore walked Madison Nasuti to lead off the second, Knisely gave up a single to Wruble, but the Claysburg pitcher retired the next three batters on a fielder's choice, a strikeout and a comebacker to end the threat.
"It wasn't the mental error of getting picked off base in the first or the very horrendous sixth inning. It was the fact we were up 3-0 and failed to add on that cost us," Heigel said.
After Claysburg got on the scoreboard with back-to-back doubles in the fourth, it was the Lady Bulldogs turn to take advantage of some walks in the sixth.
Wruble, who hadn't given up a free pass through five innings, loaded the bases with three straight walks to start the sixth.
Mikalynn Bauman made it a 3-2 game with a single, and Cavender drove home the tying run with a ground ball to second when Raelynne Grabill beat the throw to the plate. Claysburg added two more runs that scored on a wild pitch and a groundout for a 5-3 advantage.
"That whole inning was a turning point when we decided we wanted to sit back on the changeup, make her throw strikes a little more and stay off that high pitch," C-K coach Mike Barbarini said. "We had four of five batters strike out on that pitch earlier in the game."
Meholick's solo home run with one out in the seventh made it a 5-4 game, but the final two DCC batters grounded out to end the game.
Claysburg advances to the semifinals for a game against District 11 champ Williams Valley Monday at a site and time to be determined. DCC's season ends at 20-3.
"We had 20 wins and made the state playoffs," Heigel said. "We had three losses that we had very good chances at winning. We have a really young core. We start three sophomores and two freshmen. Our pitcher's a junior. We'll be back. We'll start working in the weight room soon. The girls will learn from this. You don't learn from winning all the time. Life lessons are learned when things aren't going well."
CLAYSBURG-KIMMEL 5, DUBOIS CENTRAL CATHOLIC 4
SCORE BY INNINGS
DuBois Central Catholic 300 000 1 – 4
Claysburg-Kimmel 000 104 x – 5
DUBOIS CENTRAL CATHOLIC – 4
Wruble p 3120, Gulvas ss 3100, Semancik rf 4111, Meholick c 3111, Bitner 1b 4010, Miller pr 0000, Cogley 2b 3001, Busatto dp 1000, Kosko cf 1000, Kunselman ph 1000, Nasuti lf 2010, Sabatose 3b 0000. Totals: 25-4-6-3.
CLAYSBURG-KIMMEL – 5
Claar ss 2110, Grabill 2b 2110, Knisely 1b/p 2010, Mikenlee Bauman cr 0200, Mikalynn Bauman cf 3122, Cavender c 3001, Reed 3b 3001, Frye dp 3000, Weyandt lf 2000, Kennedy rf/1b 2000, Bushore p 0000, Hartman rf 0000. Totals: 22-5-5-4.
Errors: DCC 2. 2B: Knisely, Mikalynn Bauman. HR: Meholick.
WP–Knisely.
LP–Wruble