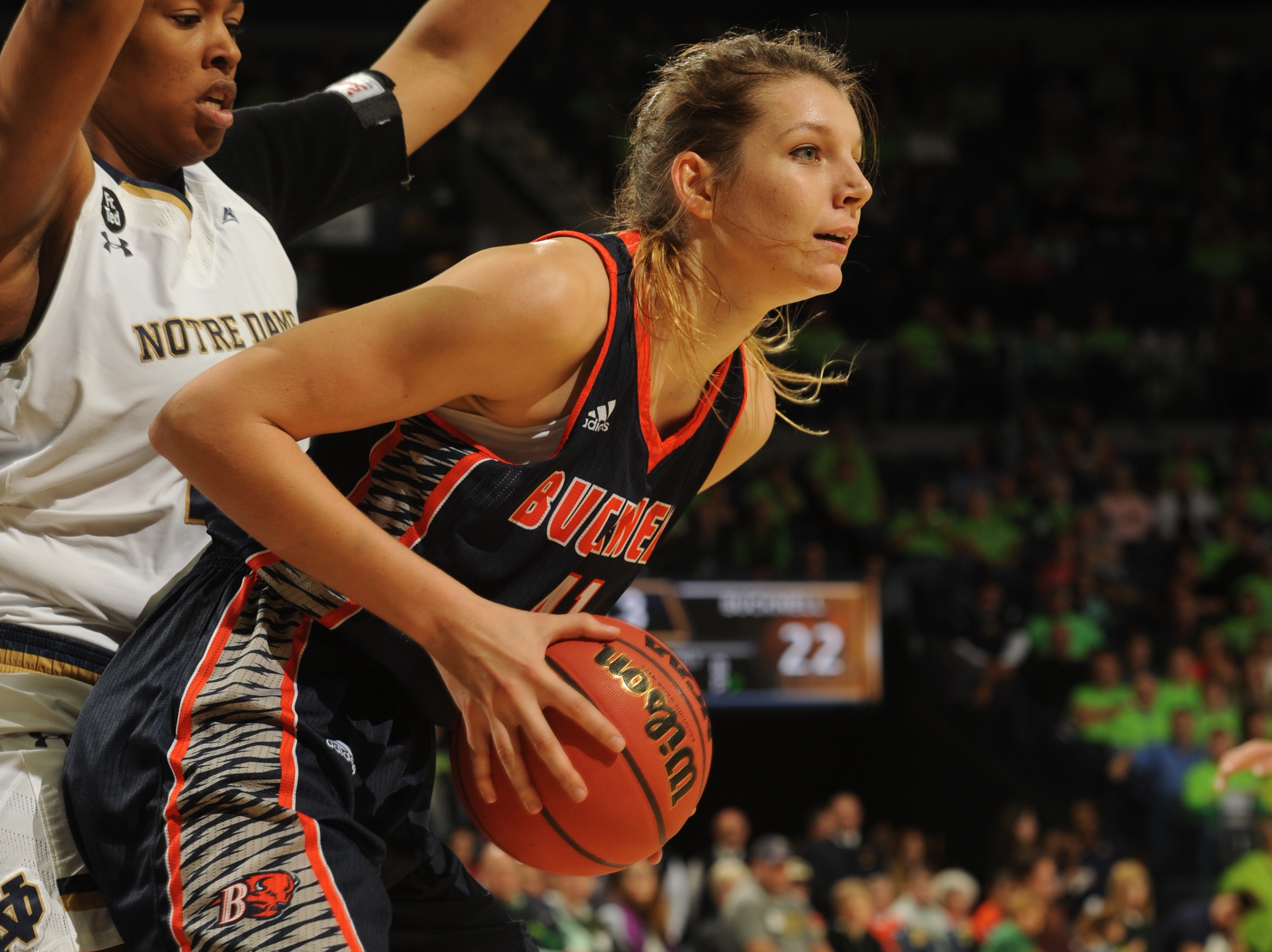 LEWISBURG, Pa. – Recent Bucknell graduate and women's basketball standout Sune Swart, a Cranberry graduate, has signed a contract to play for Sirius Targu Mures, a professional team from Romania that plays in Liga Nationala.
(Cover Photo courtesy of Bucknell Athletics)
"Sune has come a long way in her development and it is exciting to see that it has now led to a professional opportunity," Bucknell head coach Aaron Roussell said. "She is still on the ascent of what she can do on the basketball court, and I am excited to see her develop even further. Our staff and her teammates are so proud of her and are looking forward to following her progress next season."
Liga Nationala is the women's top-tier professional basketball league in Romania. The league was established in 1950 and currently has 12 teams. Sirius Targu Mures was founded in 2007.
Swart, a 6-3 forward, had the best season of her collegiate career while helping lead the Bison to the 2017 Patriot League title. She earned Third Team All-Patriot League honors, averaging 11.4 points and 6.1 rebounds.
Swart was instrumental in Bucknell's league title run. She was named to the All-Tournament Team after averaging 16.5 points, 6.0 rebounds, and 2.5 assists. She went on to score 14 points against No. 3 Maryland in the opening round of the NCAA Tournament. It was the Bison's first appearance in the national tournament in nine years.