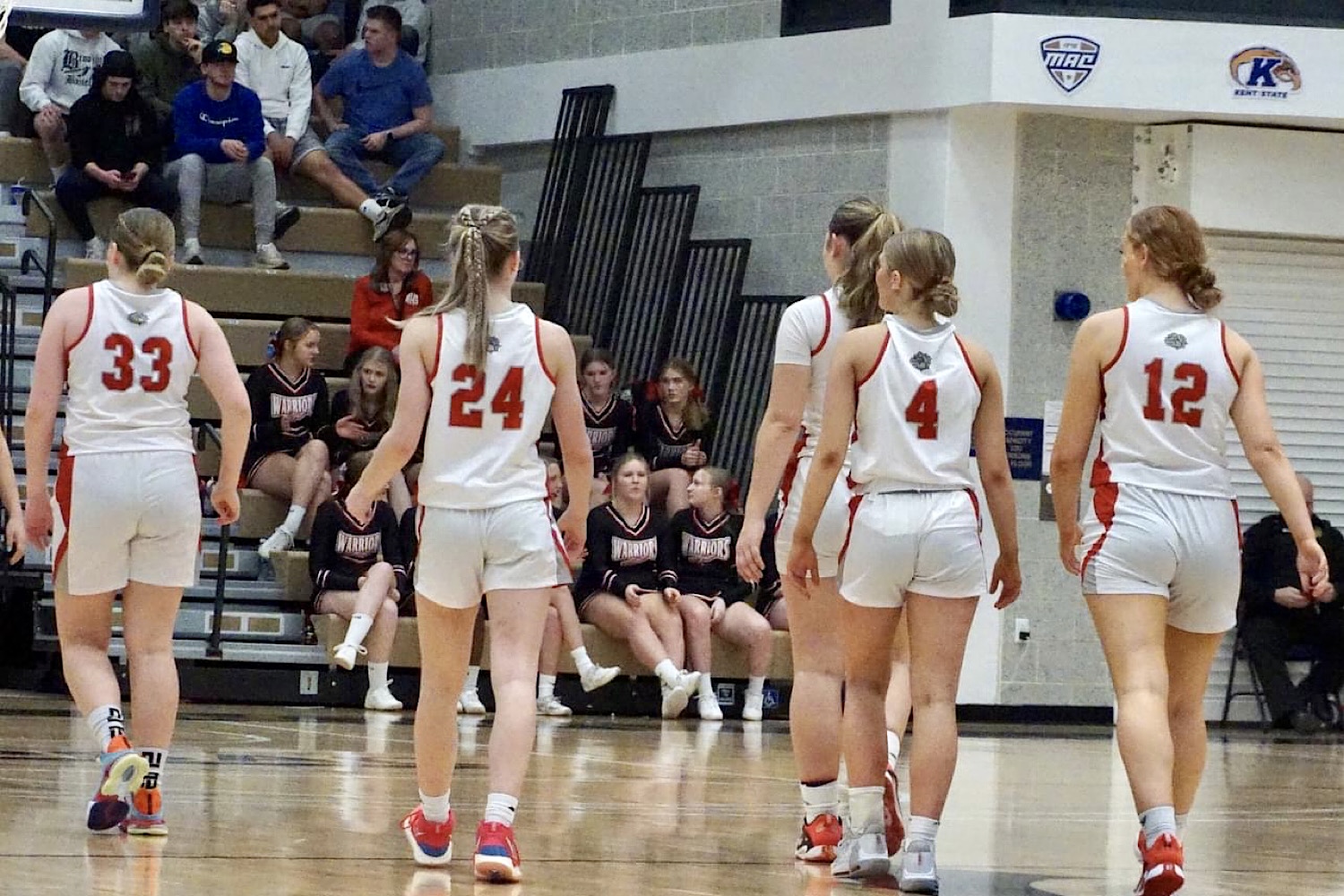 LEECHBURG, Pa. (EYT/D9) — Just a minute into the second half, the Redbank Valley girls basketball team had everything it wanted.
An eight-point lead and momentum.
But at this point of the season, both of those things can be fleeting.
Bishop McCort turned the tables quickly on the Bulldogs, slashing that deficit to one by the waning seconds of the third quarter and then taking the lead on a steal and layup at the quarter buzzer by Gianna Gallucci on the way to a 62-48 win in the second round of the PIAA Class 2A playoffs at Kiski Area High School on Tuesday night.
The Crushers outscored Redbank 34-12 over the final 15 minutes of the game.
"It's everyone's game at any time," said senior Alivia Huffman. "It wasn't ours tonight."

Redbank Valley, Keystone, and Union/A-C Valley sports coverage on Explore and D9Sports.com is brought to you by Heeter Lumber.
Huffman scored 10 points in the first quarter and had 12 midway through the second before picking up her third foul. That forced the senior star to the bench.
Still, Redbank surged ahead, turning a one-point deficit into a 34-28 advantage by the half.
Redbank Valley (26-2) was up eight with the ball and a chance to push the lead to double digits early in the third, but Bishop McCort (16-13) was able to stave that off.
The Bulldogs led by seven at 40-33 with 4:50 remaining in the third and seemed in control.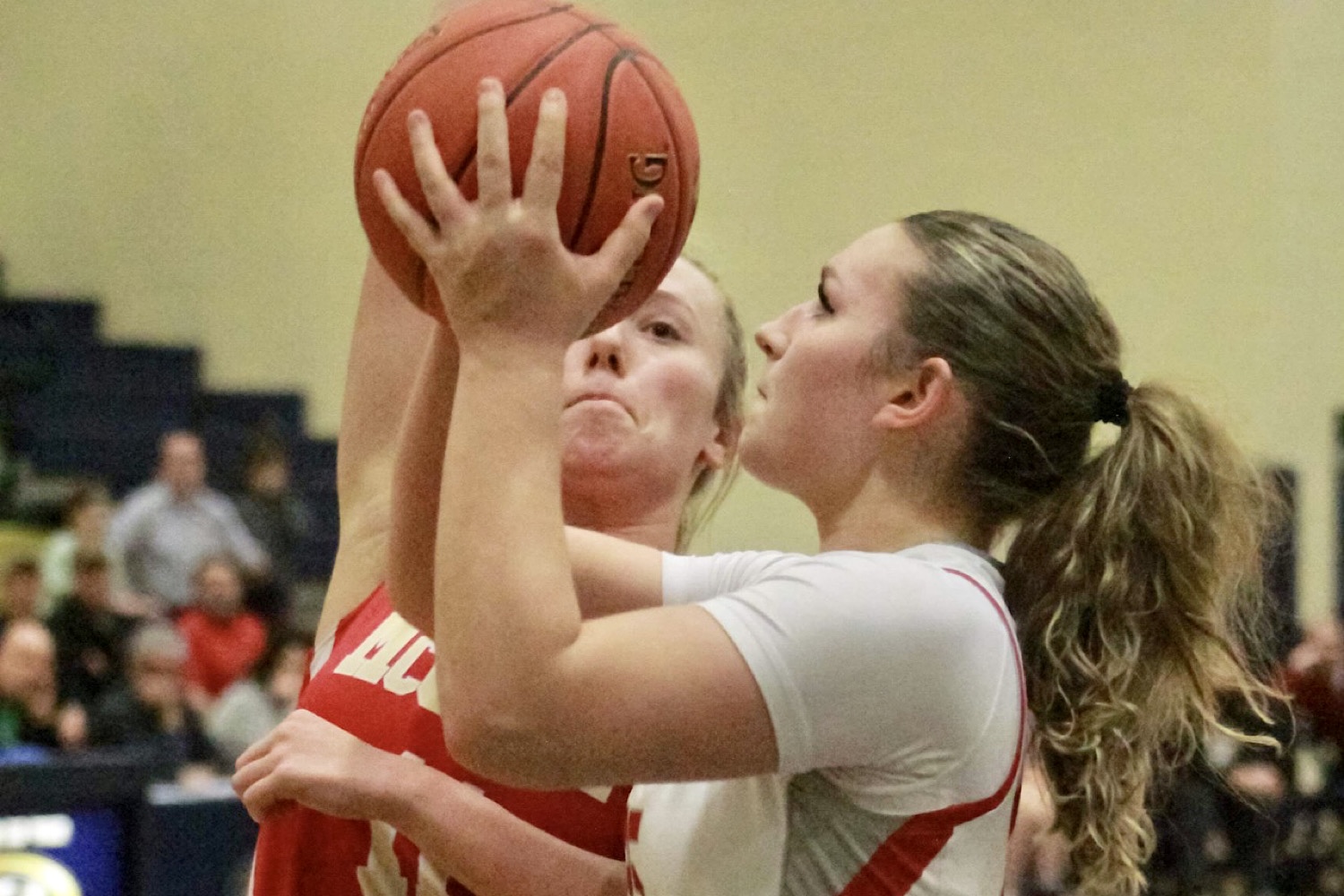 (Alivia Huffman goes up for a shot against Bishop McCort/photo by Madison McFarland)
Bishop McCort had other plans.
The Crushers, well, began crushing Redbank Valley's hopes.
Gallucci, who scored a game-high 30 points, was brilliant in the second half, pouring in 19 points over the final two frames and hitting big shot after big shot.
Bishop McCort's defense also stiffened, forcing difficult shots or no shots at all, turning Redbank Valley over.
The Bulldogs still held leads twice in the fourth quarter at 44-43 and 46-45, but the Crushers closed the final 6:45 on a 17-2 run to end the Bulldogs' season.
"I think we handle adversity well and always give everything we had every game. We just fell short tonight," Huffman said. "I love my team and we all play for each other. I couldn't have been prouder of them."
Cami Beppler pitched in 12 points and Bria Bair nine for Bishop McCort, which will move on to play Kennedy Catholic on Friday in the Class 2A quarterfinals.
Mylee Harmon paced Redbank Valley with 19 points. Huffman was held to 12 while playing most of the second half with four fouls hanging over her head for the Bulldogs, who have had an impressive four-year run.
Redbank Valley under coach Chris Edmonds has posted an 83-21 record and won three District 9 championships in the last four seasons.
"We have so many things to be proud of, individually and as a team," said Huffman, a PennWest California recruit who went over 1,000 career points this season. "For Redbank to make the state playoffs three out of four years that I've been playing is crazy. Having an undefeated conference season, not just one year, but multiple (years), is pretty cool, also."
It was the final game in a Redbank uniform for Huffman, Caylen Rearick, Alyssa Bowser, Brooklyn Edmonds and Ryleigh Evans.
"Just all the memories I have made these past four years, all the championships we have won," Rearick said when thinking about her career. "I'll especially miss our team this year."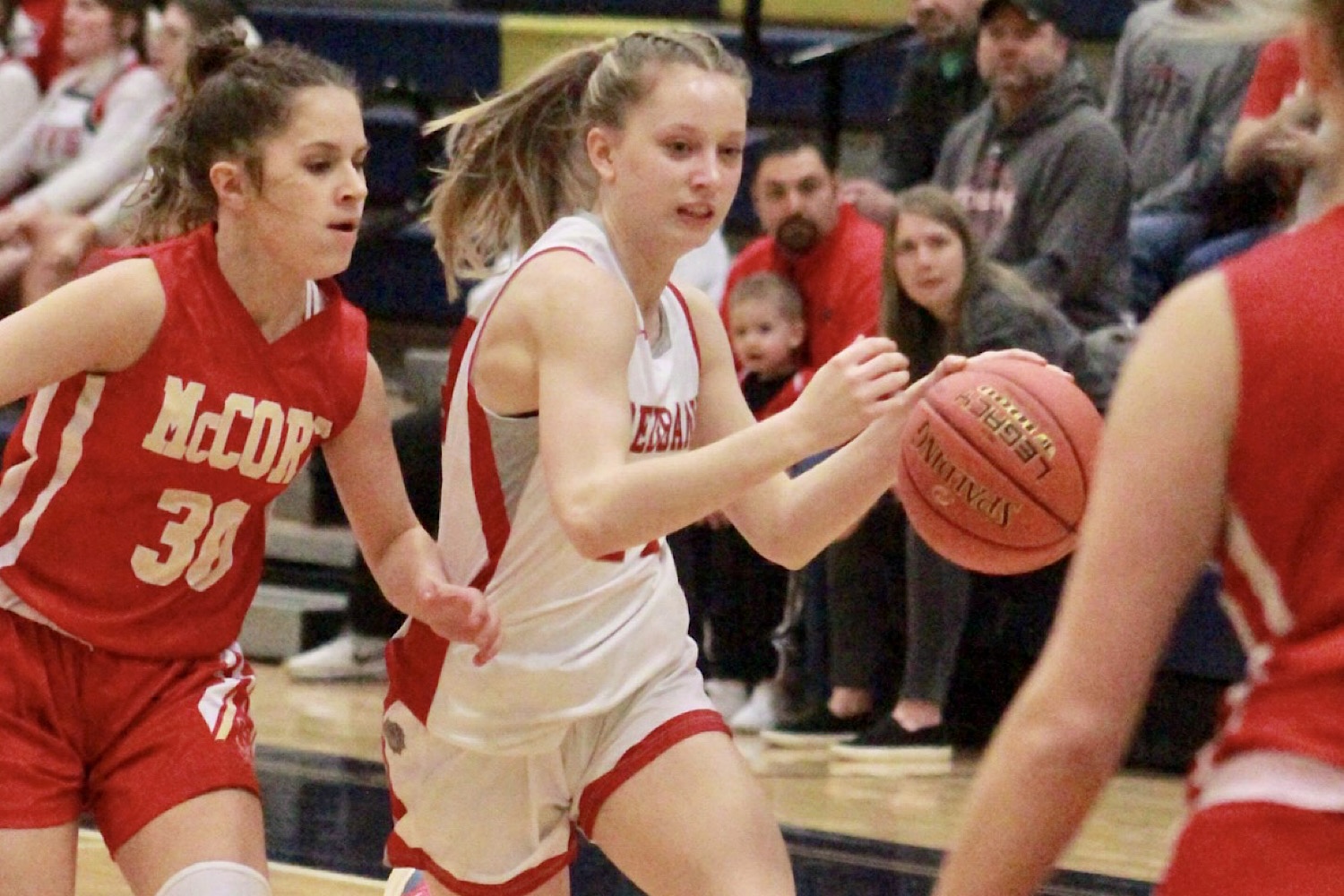 (Mylee Harmon drives to the hoop against Bishop McCort/photo by Madison McFarland)
Harmon, only a sophomore and already creeping up on 1,000 career points, said she will miss this senior class dearly.
"Every one of these seniors were so special to me," Harmon said. "It will not be the same without them, and I will miss all of them so much."
Harmon will miss Huffman in particular.
The two formed quite the formidable 1-2 punch over the past two seasons, especially this campaign. They combined to average 39 points per game.
"A special bond I'll never forget is Alivia and I and the dynamic duo we formed," Harmon said. "You could put us two against anyone and my money is on us. It was so special to me being able to play with these girls."

Redbank Valley, Keystone, and Union/A-C Valley sports coverage on Explore and D9Sports.com is brought to you by Heeter Lumber.