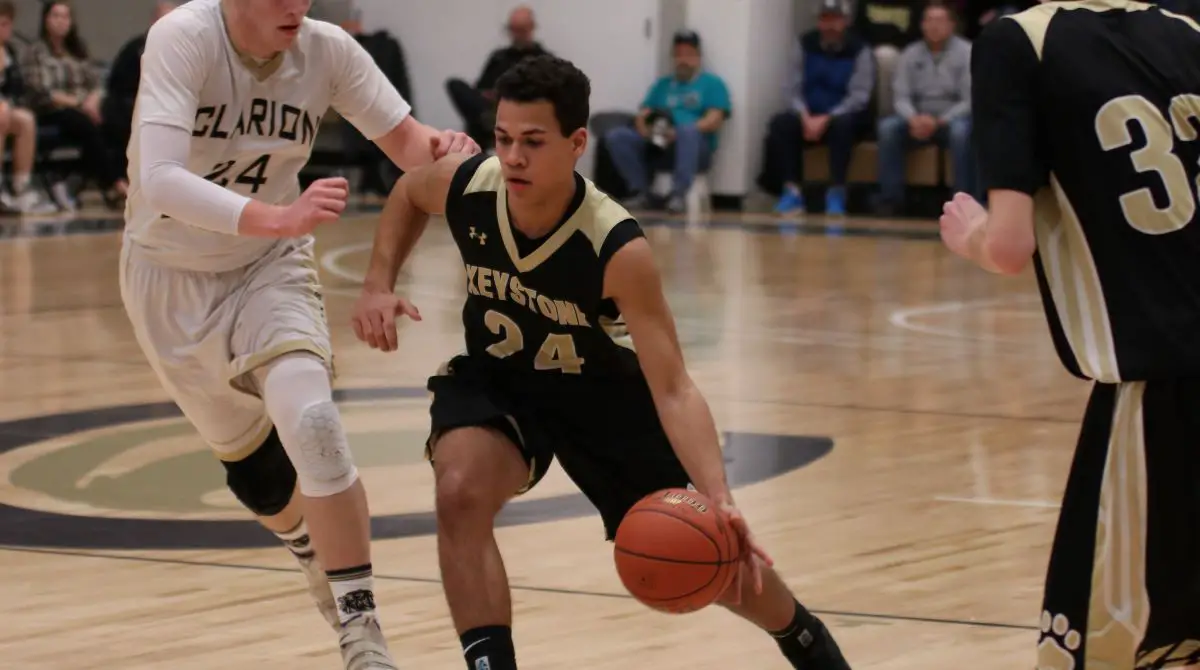 Around the League: Jan 20, 2021. Powered by Eric Shick Insurance.
(Photo by Jared Bakaysa)
Missing your team? Email scores and stats to sports@d9sports.com.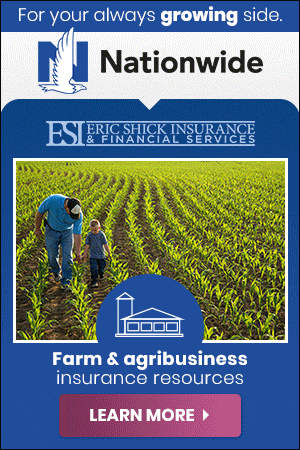 Boys Results
Clarion Area 62, Union 28
Clarion Area put four players into double figures in a 62-28 rout of Union. Cal German led the Bobcats with 15 points and came one assist short of a double-double. Beau Verdill and Hunter Craddock each scored 14 for Clarion. Verdill also had eight rebounds in the victory. Christian Simko's 10 points made him the other Bobcat in double figures.
Eight players scored points for Clarion, including Ezra Brooks, who tallied two points on the night. Caden Rainey led Union with eight points.
Moniteau 61, Venango Catholic 44
Moniteau's strong second half defense powered the Warriors over Venango Catholic 61-44. The Warrior had a 38-32 lead at the break, but the Warriors outscored the Vikings 12-2 in the third quarter and 23-12 in the second half to take home the victory.
Mason Mershimer had a monster game for Moniteau, scoring 17 points and snagging 13 boards. Kyle Pry also had a double-double for the Warriors, scoring 15 points and adding 10 rebounds. Nathan Kelly and Ryan Jewart each hit double figures for Moniteau. Venango Catholic's Jake Liederbach led all scorers with 22 points, while also posting 12 rebounds.
Oil City 53, Redbank Valley 47
Robbie VanWormer's 18 point night helped the Oilers top Redbank Valley 53-47. Despite trailing 33-23 at the half, the Oilers went on a 16-2 third quarter run to seize the lead and hold on for the victory. Isaiah Aeschbacher also had a nice game for Oil City, scoring 10 points. Redbank Valley's Chris Marshall posted 18 points, and Bryson Bain also reached double figures with 12 points for the Bulldogs.
Keystone 60, C-L 54 (OT)
A big three by Logan Sell coupled with some clutch free throws gave Keystone the overtime edge as they beat C-L 60-54. Colin Say and Bret Wingard carried the load for the Panthers, scoring 19 and 18 points respectively. Wingard also had 14 rebounds. Gavin Hogue had a solid performance for Keystone, adding five points and five assists.
C-L's top performance came from Tommy Smith, who scored a team-high 18 points. Hayden Callen added 14 points, and Ryan Klingensmith scored 12 for the Lions in the loss.
Curwensville 69, Moshannon Valley 47
With a hot shooting 40-point night from junior Ty Terry and a overall dedication to defense, the Curwensville boys basketball team picked up it's first win of the season Wednesday night, against Moshannon Valley, 69-47, on the Black Knights' home court. Matt Wassil, Tide head coach, said afterwards, "A couple of things enabled us to win tonight and the first one was Ty's (Terry) terrific shooting and our intensity on defense. We picked up momentum off of Ty, and our defense was engaged all night as we never trailed.
Trevor Lansberry also had double figures for the Tide with 16. Moshannon Valley had two players in double figures as Trey Lyon had 16 while Samuel Howard added 11. The Golden Tide ended the evening with 12 treys.
Read the full recap here.
Clearfield 61, Westmont 48
The back-and-forth contest saw no clear winner through the first two quarters of play, but the Bison emerged from the locker room and put on a clinic that would hold up for the remainder of the contest, securing a 61-48 triumph and their sixth consecutive win.
Read the full recap here.
Girls Results
Brockway 46, DuBois Central Catholic 25
Two huge nights from Danielle Wood and Selena Buttery guided Brockway to a comfortable 46-25 win over DCC. Wood scored 19 points, while Buttery poured in 18 for the Rovers, who stormed out to a 30-14 halftime lead. Buttery also made four threes in the game. The Cardinals struggled offensively, but received solid contributions from Kayley Risser and Faith Jacob, who scored nine and eight points respectively.
Curwensville 48, Moshannon Valley 32
The Curwensville High School girls basketball team picked up it's first win of the season Wednesday night, defeating the visiting Moshannon Valley Damsels 48-32 at Patton Hall in Curwensville. The two Moshannon Valley League (MVL) teams went back and forth in the first half of action with the Lady Tide winning the first eight minutes 16-12 only to see the Damsels rally to take the second frame 10-4 and go into the halftime break up by two, 22-20.
A different story for sure in the second sixteen minutes as Curwensville turned up the heat both on defense and offense to outscore Moshannon Valley 28-10 to secure the MVL victory. Curwensville was paced with a monster night from junior Alyssa Bakaysa who had 20 points, 17 rebounds and nine blocked shots. Skylar Pentz also had double figures for the Lady Tide with 12 tallies. Senior Sydney Bubb of the Damsels was the games high scorer with 25.
Read the full recap here.