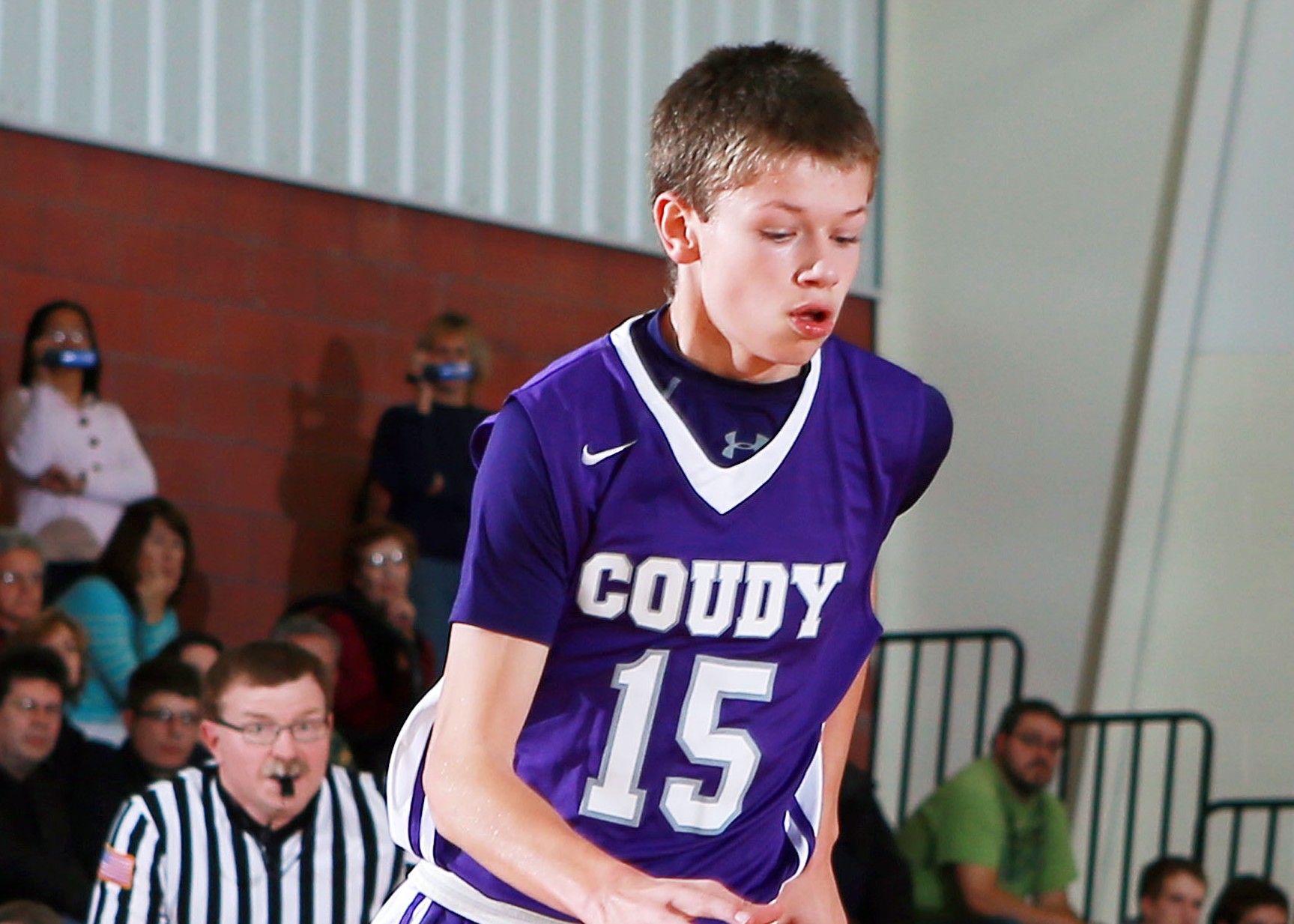 BOYS
COUDERSPORT 85, NORTHERN POTTER 10
ULYSSES, Pa. – Five different Coudersport players reached double figures in the Falcons 85-10 win at Northern Potter Thursday.
Freshman Owen Chambers led Coudy with 18 points, while Darren Keglovits added 16, Jared Green 13 and Zach Layag and Chase Whitman 10 each.
Coudersport led 25-2 at the end of the first quarter and 49-5 at halftime.
Tucker Kosa had seven to lead the way for Northern Potter.
OSWAYO VALLEY 68, GALETON 38
SHINGLEHOUSE, Pa. – Brandon Brabham and Theo Henry had double-doubles to lead Oswayo Valley to 68-38 win over visiting Galeton in North Tier League action Thursday night.
Brabham scored 23 points and collected 10 rebounds while also dishing out three assists and coming up with two steals.
Henry added 11 points and 11 rebounds for the Green Wave, while Ricardo Gross had an all-around solid game as well with 10 points, five rebounds, five assists and six steals.
Mitchell Smith's 12 points paced Galeton, which trailed 36-14 at the half.  
CAMERON COUNTY 62, AUSTIN 40
EMPORIUM, Pa. – Trae Smith led a trio of Cameron County players in double digits with 16 points, as the homestanding Red Raiders knocked of Austin 62-40 Thursday night.
Adam Shaffer and Derek Rieder each added 10 points for Cameron County, which started quickly scoring 23 first-quarter points to lead 23-9 at the end of eight minutes. Smith had 11 of his 16 in the first quarter
Anderson Nicka had another nice game for Austin with a game-high 23 points and 10 rebounds.
DUBOIS 53, ALTOONA 47
DUBOIS, Pa. – Zach Sloan poured in a career-high 26 points to lead DuBois to a 53-47 win over Altoona in non-conference action Thursday night in DuBois.
Sloan hit a 30-foot buzzer-beater at the end of the first half to give the Beavers a 21-19 halftime lead. He scored 11 points in the opening 16 minutes, then added 15 in the second half to help DuBois hold off Altoona.
Nick LaBrasca added nine points for the Beavers with Dante Dawson and John Oberlin each scoring eight. Dawson also had a team-high eight rebounds with LaBrasca, Sloan and Oberlin each collecting six board apiece.
It was DuBois' first win over Altoona since the 2012 postseason.
Watch sloan beat the first-half buzzer
JOHNSONBURG 66, SMETHPORT 34
JOHNSONBURG, Pa. – Behind 18 points from Kacey Raubenstrauch, Johnsonburg dispatched of visiting Smethport, 66-34, in non-league action Thursday.
Kevin Benson added 17 points with a pair of dunks for the Rams.
GIRLS
PUNXSUTAWNEY 70, BROOKVILLE 27
PUNXSUTAWNEY, Pa. – Sophomore Leah Miller scored 13 points and grabbed 15 rebounds to lead Punxsutawney to a 70-27 win over visiting Brookville in D9 League action Thursday night.
Kylee Lingenfelter led the Lady Chucks with 14 points, Alli Lunger added 13 and Hope Bridge 11.
Brooke Shattenberg had eight and Hali Olson seven points to pace Brookville, which trailed by just four, 18-14, at the end of the first quarter but got outscored 40-9 over the next two quarters including 26-7 in the second frame.  
GALETON 38, OSWAYO VALLEY 31
GALETON, Pa. – Olivia Pagano scored a game-high 13 points and added 12 rebounds to lead Galeton to a 38-31 win over visiting Oswayo Valley in North Tier League play Thursday.
Ashley Cizek chipped in 10 points and 15 rebounds for the Lady Panthers.
Brianna Siebert led Oswayo with 12 points, and Abby Matthews added 10.
Galeton trailed 19-15 at halftime but outscored the Green Wave 17-4 in the third quarter.
NORTHERN POTTER 45, JASPER-TROUPSBURG (NY) 29
JASPER, N.Y. – Behind a game-high 20 points from Gracie Hamilton, Northern Potter crossed state lines and beat Jasper-Troupsburg (NY) 45-29 Thursday night in Jasper, N.Y.
Demi Youse and Becca Morgan each chipped in six points for the Lady Panthers.