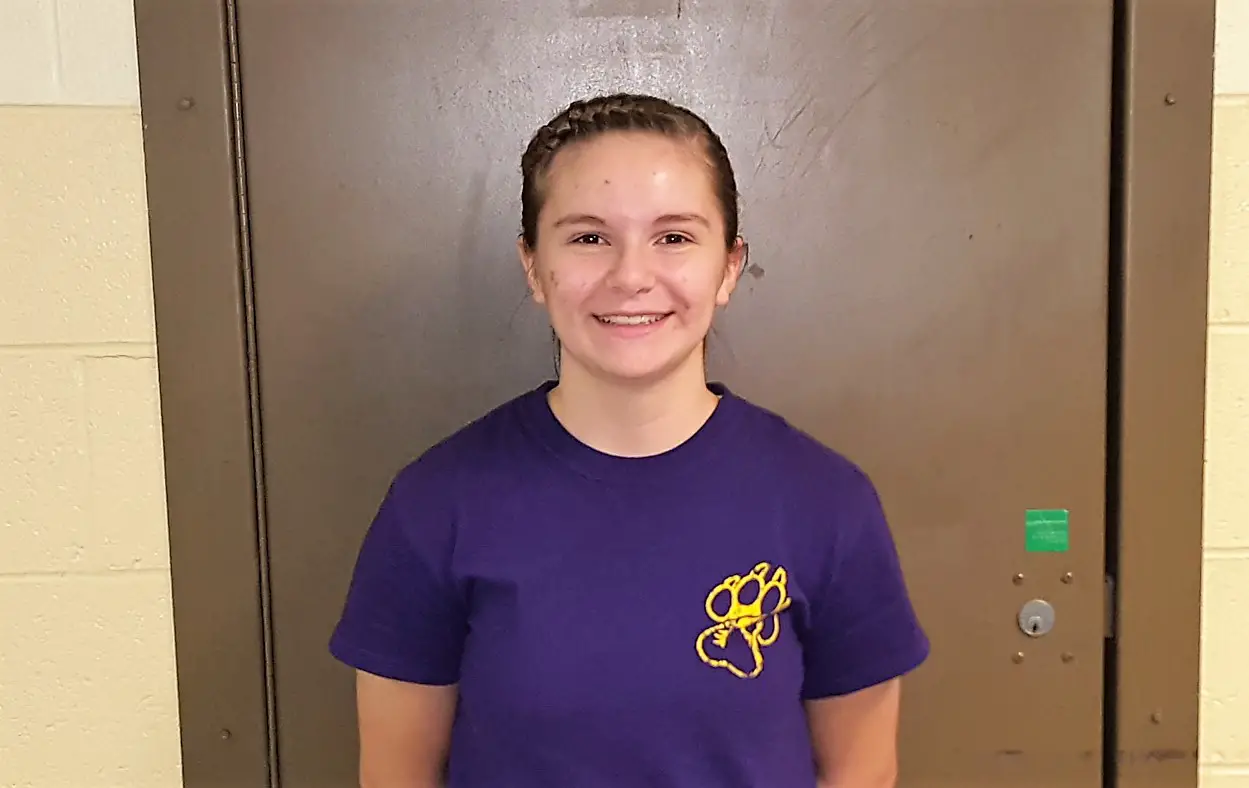 Dec. 22 girls' basketball recap.
(Cover Photo of North Clarion's Lindsay Zacherl)
NORTH CLARION 49, KEYSTONE 47
FRILLS CORNERS, Pa. – Lindsay Zacherl's layup as time expired at the end of the second overtime kept North Clarion unbeaten with a 49-47 win over visiting Keystone.
Zacherl took a feed from Tori Obenrader and got nothing but net in notching her only basket of the game.
Watch the game-winning shot.
Michaela Higgins had tied the game at 47 when she hit the back end of a two-shot foul with 19.3 seconds to play, and North Clarion, which also beat Keystone in double overtime last year, got the ball back when Taylor Geer was called for a travel with 8.4 seconds to go.
Obenrader, who finished with 24 points and 21 rebounds, then drew four Keystone defenders to her before dishing to the wide open Zacherl for the game winner.
Higgins had a chance to win the game at the end of regulation when she was fouled after getting a steal with 2.6 seconds left and the game knotted at 36. But she missed the free throw and the game went to overtime.
In the first overtime, Geer, who finished with 24 points and 11 rebounds, had a chance to win the game at the buzzer, but her layup was short.
Kaci Weaver added 13 points for Keystone, while Ally Carll, Cassie Wagner and Higgins each had six for North Clarion with freshman Abby Gatesman adding five points and eight rebounds.
GALETON 66, OSWAYO VALLEY 43
SHINGLEHOUSE, Pa. – Cortney Parsell and Makaya Shadle combined to score 42 points to lead visiting Galeton to a 66-43 win over Oswayo Valley in North Tier League action.
Parsell netted a game-high 22 points with Shadle adding 20 points.
Shayla Bickel paced Oswayo Valley with 14 points with Abby Matthews adding eight points and 10 rebounds.
OTTO-ELDRED 54, SMETHPORT 43
DUKE CENTER, Pa. – Ali Cousins and Camryn Thomas teamed up to lead Otto-Eldred to a 54-43 North Tier League victory over visiting Smethport.
Cousins had a game-high 18 points to go with three steals, while Thomas put up a double-double with 17 points, 11 rebounds and three steals.
Abbey Woodard led Otto-Eldred with 13 points, eight rebounds and four steals with Kate Treat adding 10 points.
CAMERON COUNTY 70, AUSTIN 17
EMPORIUM, Pa. – Madison Harrier and Madi Guisto each outscored Austin by themself, as Cameron County rolled past visiting Austin, 70-17, in North Tier League action.
Harrier led all scorers with 26 points with Guisto adding 21. Alyvia McKimm chipped in 11 points for the Lady Raiders.
Madison Hooftallen paced Austin with nine points.
NORTHERN POTTER 55, BUCKTAIL 17
ULYSSES, Pa. – Gracie Hamilton scored 15 points and came away with six steals to lead Northern Potter to a 55-17 win over visiting Bucktail.
Jenna Hyde added 10 points with Kalie Cowburn chipping in eight points and 10 rebounds and Becca Morgan eight points and six steals.
ELLICOTTVILLE (NY) 47, PORT ALLEGANY 32
ELLICOTTVILLE, N.Y. – Buffalo recruit Marissa Hamilton scored a game-high 19 points to lead Ellicottville (N.Y.) to a 47-32 win over visiting Port Allegany.
Autumn Buchsenschutz led Port Allegany with 15 points.