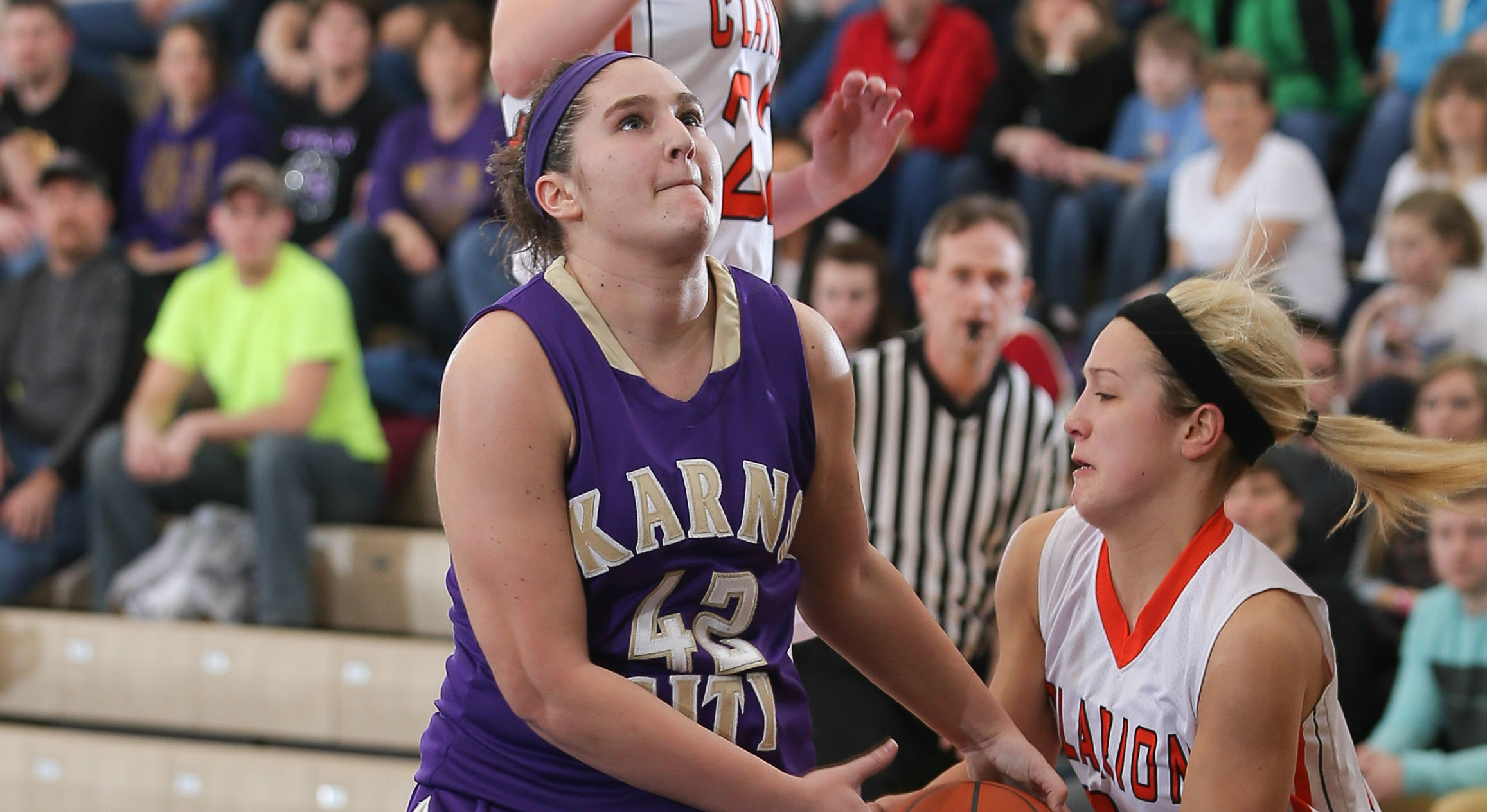 CLARION, Pa. – The District 9 Class AA girls' basketball semifinals Wednesday feature an old-fashion rivalry in one game and two of the districts most dynamic players in the other.
A doubleheader will take place at Clarion High School with third-seeded Curwensville (17-6) taking on second-seeded Redbank Valley (17-6) in a game featuring two of the top three scorers in District 9, and top-seeded and defending champion Karns City (20-3) renewing its rivalry with Butler County neighbor and fourth-seeded Moniteau (15-8).
(3) Curwensville (17-6) vs. (2) Redbank Valley (17-6)  
Curwensville Stats Redbank Valley Stats
When: 6 p.m. Wednesday Feb. 25
Where: Clarion High School
Game Notes: Curwensville's Ciara Strickland, a senior, enters the game as District 9's leading scorer at 22.3 ppg, while Redbank Valley's Brooke Hinderliter, a junior, is third at 20.6 ppg. Both players are 1,000-point scorers and the unquestioned leaders of their teams … The real key could be the No. 2 and No. 3 scorers. For Curwensville that is Hannah Dixon (9.8 ppg) and Christine Limbert (6.9 ppg), while for Redbank Valley it's Becca Dougherty (7.8 ppg) and Kaelyn Gruver (7.3 ppg) It's been a while since both of these teams have appeared in District 9 title game. The Lady Tide last made it in 2007, falling to Karns City, after also losing to Cranberry in 2005, the only two title-game trips in Curwensville girls' basketball history. Redbank Valley's last trip to the championship game was in 2004 when the Lady Bulldogs lost to Karns City for the second straight year. Redbank is seeking its first title since a thrilling 58-52 double overtime win over Karns City in 1998 … Curwensville has won seven straight entering the game including a 44-39 win over Brockway in the quarterfinals Thursday, while Redbank Valley has won three in a row after dropping three straight. Those wins include a 42-31 victory over Kane in the quarterfinals Thursday as well.
(4) Moniteau (15-8) vs. (1) Karns City (20-3)
Moniteau stats Karns City stats
When: 7:30 p.m. Wednesday Feb. 25
Where: Clarion High School
Game Notes: This is the third time these teams will have met this year. Karns City rolled in the first one winning by a ridiculous score of 52-4 at Moniteau Feb. 10 in a game in which the Lady Warriors didn't score a basket until the final two minutes. The rematch Feb. 9 in Karns City was much closer with the Lady Gremlins getting a 47-31 win in  game that was close in the third quarter … Moniteau used the 4-point game against Karns City has sort of a rallying point winning eight in a row after it before dropping its finals three regular-season games before beating Brookville 55-46 in nailbiter in the quarterfinals Thursday … Karns City, which has won nine straight, hasn't played since beating Venango Catholic, 55-53, in the KSAC title game Feb. 13 … The Lady Gremlins have played their last three games without leading scorer LeeAnn Gibson, 13.4 ppg, who has been out with a hand injury. The first game she missed was the second win over Moniteau. But without Gibson, freshman Emily Hegedus has picked up the slack scoring 42 points in the three games including 36 in the last two. On the year, Hegedus is the team's third-leading scorer at 10.4 ppg. Shanel Preston is second on the team in scoring at 12.7 … Moniteau features a balanced attack as well featuring junior Kristina DeMatties (13.7 ppg) as well as Stephanie McCall (10.3 ppg), Alycia Brehm (7.1 ppg) and Alazia Greaves (7.1 ppg), who doubles as one of the top defensive players in District 9 … Moniteau has lost six straight to Karns City since a 46-29 win Feb. 13, 2012 … Karns City is looking to repeat as champions for the sixth time in school history. The Lady Gremlins won titles in 1999 and 200, 2002, 2003 and 2004 and 2006, 2007 and 2008 … Moniteau, which last its last title-game appearance to Cranberry in 2012, hasn't won a title since upsetting Karns City, 50-44, in 2001, which is the only title for the Lady Warriors.