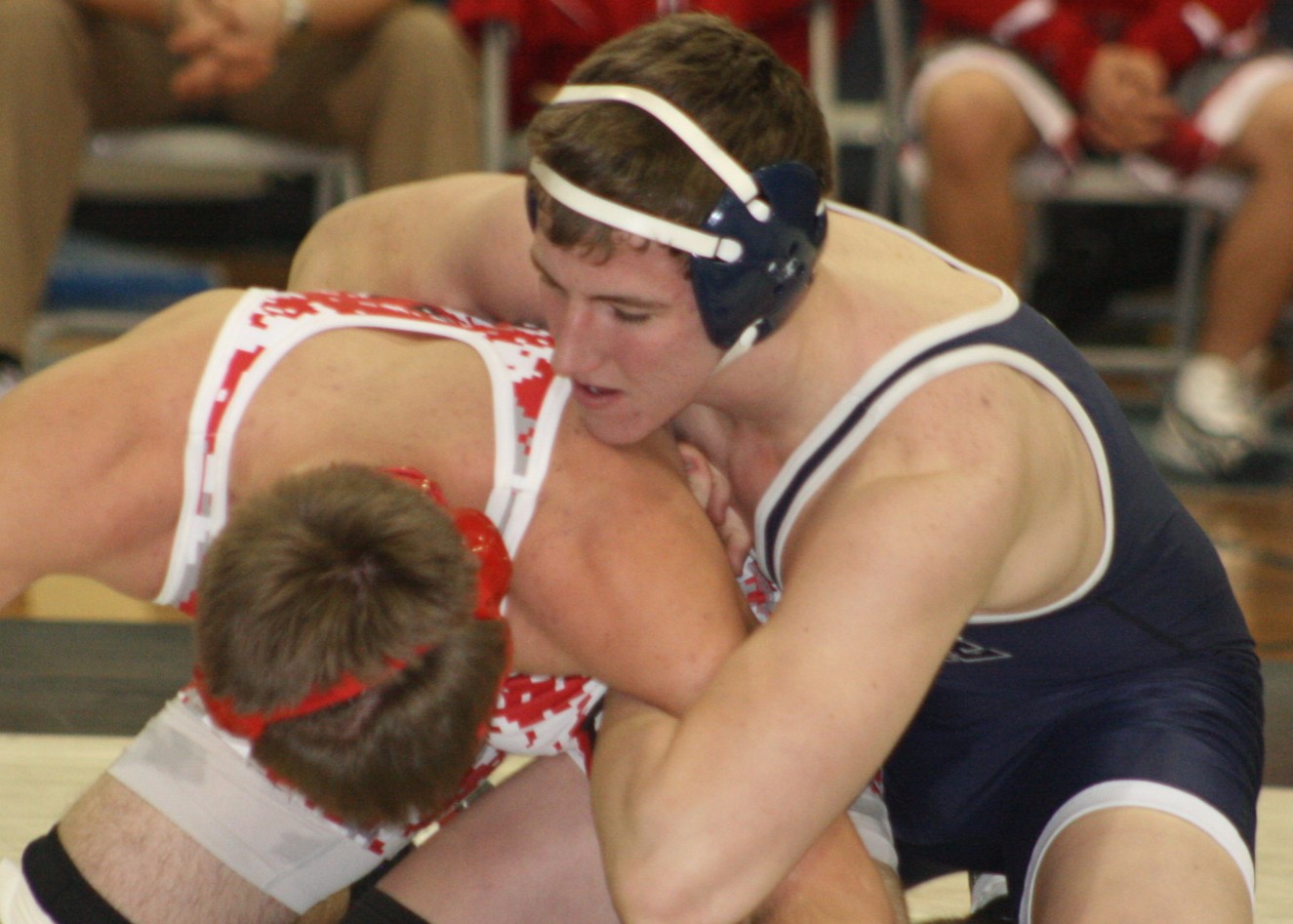 THIS WEEKEND — Some D9 teams are mixing it up this weekend in what's the last regular-season weekend of tournaments. It'll be a big field at the annual Fred Bell Memorial Tournament in Grove City where six D9 teams are wrestling. Here's a look at the weekend docket:
Sheffield, Kane and Port Allegany at Salamanca (N.Y.) Tournament Punxsutawney at New Oxford Invitational
Curwensville, Cranberry, Coudersport, Clarion, St. Marys, Redbank Valley at Fred Bell Memorial Tournament, Grove City
Johnsonburg, Clearfield, Brockway, Ridgway at Ultimate Warrior Tournament, West Branch H.S.
Smethport at Sharon Duals
Cameron County at Indiana Duals
DuBois at Chartiers Valley Tournament
THE WEEK AHEAD — The Dual Meet Tournament is Saturday in DuBois, but there are some
matchups this week on the regular-season schedule:
Monday
State College at DuBois
Tuesday
Redbank Valley at Clarion
Clearfield at Philipsburg-Osceola
Smethport at Ridgway
Cameron County at Coudersport
Erie East at Keystone – Cancelled
Wednesday
DuBois at Bradford
Oswayo Valley at Port Allegany
Thursday
Cranberry at Redbank Valley
Johnsonburg at Kane
Curwensville at Cameron County
Ridgway at Clarion
Coudersport at Smethport
Marion Center at Punxsutawney
Clearfield at Huntingdon
Friday
Curwensville at Glendale
LOOKING BACK

The Mercer VFW Tournament last weekend drew three District 9 teams among the 20-team field. Coudersport (122 points), Cranberry (116) and Clarion (106.5) finished fourth, sixth and eighth respectively.
That trio combined to send eight wrestlers to the finals to produce a 4-4 record. Four of those finalists met in Coudersport vs. Cranberry matchups at 113 and 160 and the schools split those showdowns as Coudersport's Trevor Olney beat Harrison Keenan for the title at 113 while Cranberry's Paul Zacherl beat Coudersport's Gage Arnold
at 160.
Coudersport also claimed a title at 152 with Nick Ragosta and Cranberry won the heavyweight crown with Tim McCauley.
Other finalists had Cranberry's Josh Hancock finished second at 132 and Clarion's Zach Sintobin at 195.
Complete results can be found here
STATE RANKINGS — The state rankings at www.papowerrankings haven't changed since last week's story, so as a reminder, check here.
Brookville is the lone District 9 team in either the Class AA or AAA state rankings released on Wednesday. The Raiders are followed by Reynolds, Chestnut Ridge, Saucon Valley and Wyalusing Valley to complete the top five.
In Class AAA, the top-ranked team is Bethlehem Catholic from District 11.
STOPPING AT THE COLLEGE RANKS — Former Clearfield standout Nolan Barger is the No. 2-ranked wrestler at 165 pounds in NCAA Division III according to the latest intermatwrestle.com national rankings.
Barger, a junior, became the first Lycoming College wrestler to win a Middle Atlantic Conference title since 2006 last weekend. He improved to 24-0 with a win in a dual meet against Alfred State. For his career, he's 89-20, trailing fellow junior teammate Seth Lansberry by one win. Only four wrestlers have ever won 100 bouts at Lycoming, which started wrestling back in 1956.
Barger was an All-American as a third-place finisher at 165 pounds last year.