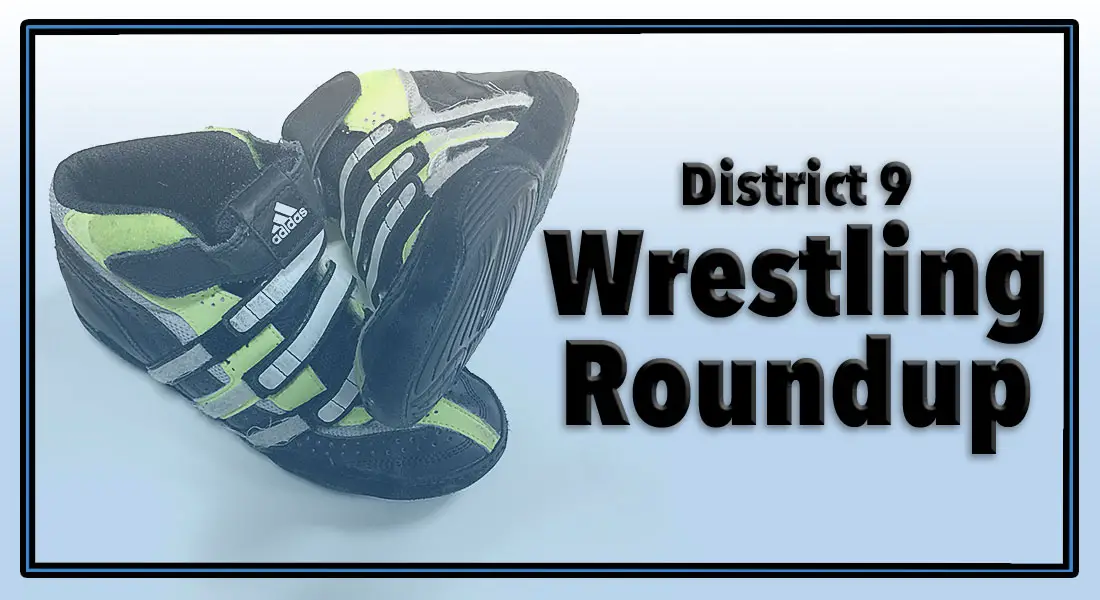 The District 9 wrestling season heads into its final weeks of the regular season, but one postseason segment gets going in two weeks when the dual meet tournaments convene at DuBois Area High School Feb. 6.
The favorites in both Class AA and AAA are Brookville and St. Marys respectively and both teams are seeking their third straight dual title. The question is how many other teams will enter.
In Class AA, the Raiders are the overwhelming favorites to win the district and with a healthy lineup, they could make a run at a state title. But after that, it could be an interesting battle for the No. 2 spot.
Since the district only takes on Class AA team to the PIAA Championships Feb. 11-13 in Hershey,  the runner-up spot will only be for bragging rights. Among the teams that could claim that second-best label are Clarion, Redbank Valley, Brockway and perhaps Ridgway.
The Bobcats are unbeaten, but haven't wrestled a significant dual-meet schedule to date, although they'll travel to Brockway Jan. 28 and then host Redbank Valley the week before the Duals on Feb. 2.
That'll likely straighten the seedings out a bit. Brockway and Redbank Valley haven't wrestled and won't until after the Duals on Feb. 9 in Brockway. Both of those teams have wrestled Ridgway. Brockway beat the Elkers, 40-39, in early December while Redbank Valley just roughed up the Elkers, 54-24, Thursday night.
In Class AAA, it'll likely be a three-team layout with St. Marys, Clearfield and DuBois. The Dutch, who wrestled Brookville hard in a 38-19 loss on Tuesday, have beaten DuBois (38-34) and Clearfield (49-15) while Clearfield beat DuBois (51-20).
The Dutch's lone loss to date was to Brookville while Clearfield's lone loss going into this weekend's Bison Duals was to St. Marys.
State Rankings
Jeff Upson of papowerwrestling.com confirmed Friday that Brookville would indeed be the No. 1 Class AA team in the state and that'll be released Sunday.
Meanwhile, individual state rankings were released in Class AA and AAA. State rankings go as deep as 20 wrestlers. For the complete listings, you can subscribe by going to www.papowerwrestling.com.
District 9 has 16 top 10 wrestlers in Class AA:
106 pounds: No. 6 Keelan Kunselman, Brookville.
120: No. 5 Ryan Carlson, Brockway
126: No. 8 Tanner Altobelli, Redbank Valley
132: No. 1 Taylor Ortz, Brookville; No. 7 Mason Lindenmuth, Brockway
138: No. 7 Adam Shunk, Smethport
145: No. 2 James Duffy, Smethport; No. 10 Cole Aaron, Brookville
152: No. 4 Shae Bloom, Curwensville; No. 9 Caleb Hetrick, Brookville
195: No. 6 Zach Sintobin, Clarion
220: No. 6 Ethan Budd, Port Allegany; No. 7 Tyler Cook, Brookville
HWT: No. 3 Tyler Beal, Keystone; No. 4 Bryce Town, Brookville; No. 9 BryLee Shumaker, Redbank Valley
District 9 has three top 10 wrestlers in Class AAA:
106: No. 5 Tyler Dilley, St. Marys
160: No. 1 Kaleb Young, Punxsutawney
170: No. 10 Luke McGonigal, Clearfield
Looking a little deeper, papowerrankings.com also features regional rankings, which is a glance at how District 9 wrestlers stack up against other regional teams. In Class AA, for example, D9 makes up the Northwest Regional bracket with District 10 with the top four placewinners advancing to the PIAA Championships.
106: Kunselman is the only D9 wrestler in the top nine.
113: Brockway's Mitchell Overbeck and Redbank Valley's Ryan Kube are in the top six, although injured Gavin Park of Brookville was ranked No. 6 in the state earlier this year. He could be back by the dual meet postseason.
120: Brockway's Carlson is No. 2 while Brookville's Kai Sorbin is No. 5.
126: Redbank Valley's Altobelli is No. 3 and the only D9 wrestler in the top eight.
132: Ortz, Lindenmuth and Ridgway's Logan McClain are 1-3-4.
138: Smethport's Shunk is No. 2 with Drew Baumgratz of Ridgway No. 5.
145: Duffy, Aaron and Kane's Aiden Hulings are 1-2-6.
152: Bloom, Hetrick and Port Allegany's Mac Tanner are 2-4-5.
160: Cranberry's Paul Zacherl and Coudersport's Gage Arnold are Nos. 2 and 6.
170: Keystone's Evan Redding, Brookville's Xavier Molnar and Port Allegany's Josiah Ramadhan are Nos. 3-5-6.
182: Brookville's Noah Cieleski and Brockway's Mike Martino are 4-5.
195: Clarion's Sintobin is No. 2 and the only D9ers in the top seven.
220: Budd and Cook are 2-3.
HWT: Beal, Town, Shumaker and Ridgway's Colton McClain are Nos. 1-2-4-6 regionally.
In Class AAA, District 9 makes up the Northwest Region with Districts 4, 6, 8 and 10.
106: Dilley is No. 1 in the region.
113: DuBois' Dalton Woodrow is No. 4
120: DuBois' Kolby Ho is No. 2
126: St. Marys' Alec Bittler is No. 6
145: Punxsutawney's Eli Lambiotte is No. 6
152: DuBois' Carson Hanna and St. Marys' Kyle Pecht are Nos. 6-7.
160: Punxsutawney's Young is No. 1
170: Clearfield's McGonigal is No. 3
182: St. Marys' Christian Steffan is No. 1
195: Clearfield's Travis Ogden and DuBois' Dave Henninger are Nos. 4-7.
220: St. Marys' Daniel Salinas is No. 5.
Postseason Calendar
Feb. 6: Dual Meet Championships, DuBois Area High School
Feb. 11-13: PIAA Dual Meet Championships, Hershey
Feb. 26-27: District 9 Individual Tournament, Clearfield H.S.
March 4-5: Class AA Northwest Regional, Sharon H.S.
March 4-5: Class AAA Northwest Regional, Altoona H.S.
March 10-12: PIAA Championships