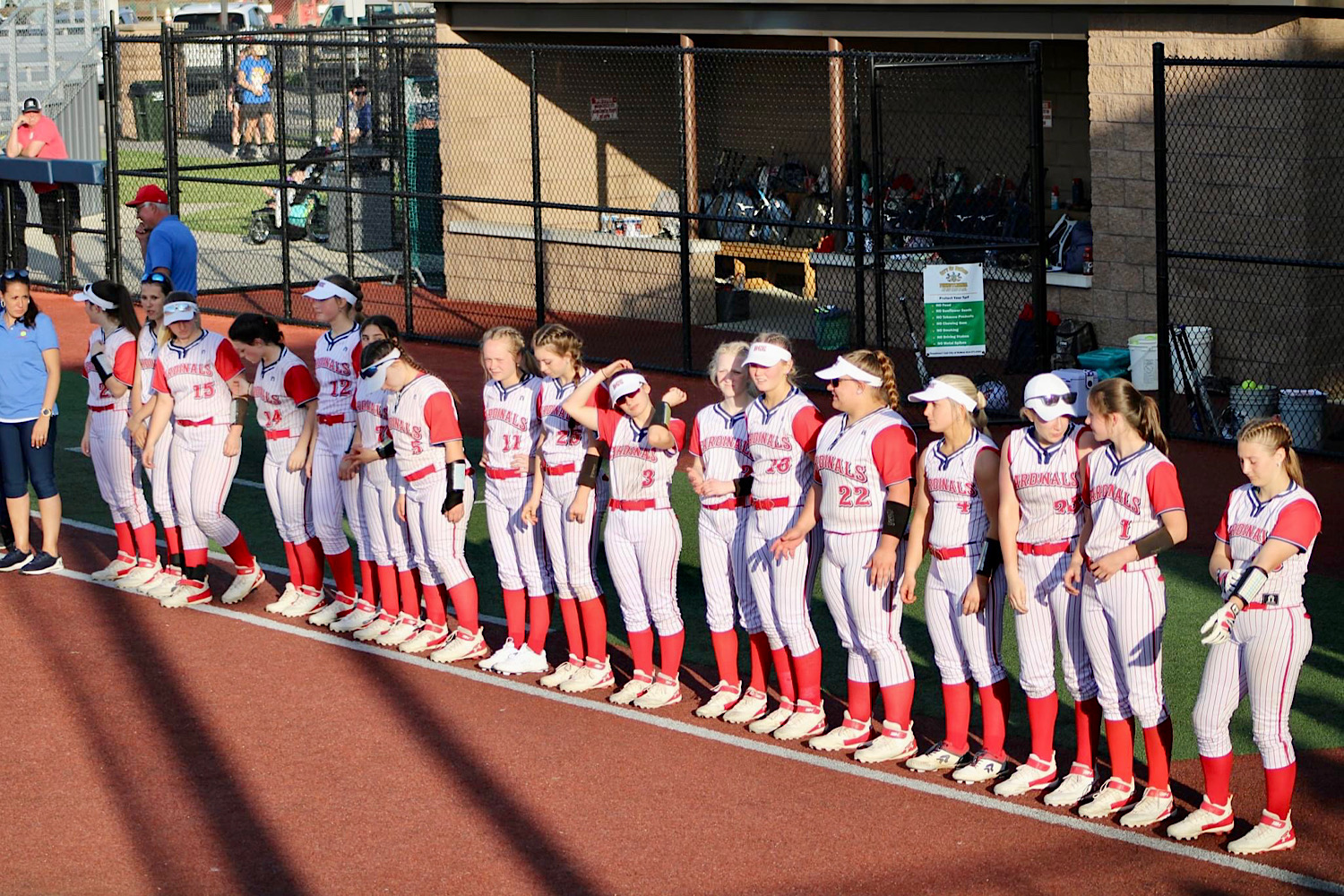 CLARION, Pa. (EYT/D9) — Last year, the DuBois Central Catholic softball team came painfully close to winning a PIAA championship.
The Cardinals road to redemption begins with the District 9 playoffs, which are set to begin next week.
DCC earned the No. 1 seed in Class A. Curwensville grabbed the top seed in 2A. In 3A, Punxsutawney is the lone team and will enter the subregional bracket. In 4A, No. 2 Clearfield, the defending state champs, will take on No. 1 St. Marys on Memorial Day for the D9 crown at Heindl Field. And in 5A Brashear will play DuBois at 4 p.m. on Monday at Heindl Field to see who moves on.
There are six teams in the Class A bracket.
The top two seeds, DCC and Otto-Eldred, received byes.
No. 3 Elk County Catholic will host No. 6 Redbank Valley on Monday. No. 4 A-C Valley/Union will host Forest at 4 p.m. Monday at West Freedom.
DCC will play either A-C Valley/Union or Forest on Wednesday at a neutral site in the semifinals. Otto-Eldred will take on either ECC or Redbank Valley at a neutral site, also on Wednesday.
The championship game will be played on Memorial Day at Heindl Field at a time to be determined.
In Class 2A, there are seven teams in the bracket.
Top-seed Curwensville received a bye.
No. 2 seed Moniteau will host Brookville at 4 p.m. on Monday; No. 3 Cranberry will host No. 6 Keystone, also at 4 p.m. on Monday; No. 4 Johnsonburg will host No. 5 Karns City at 4:30 p.m. on Monday.
Curwensville will get either Karns City or Johnsonburg in the semifinal on Wednesday a neutral site. The Brookville/Moniteau winner will take on the Keystone/Cranberry winner in the other semifinal on Wednesday, also a neutral site.
The title game will be played at Heindl Field in DuBois on Memorial Day at a time to be determined.
See complete brackets here.