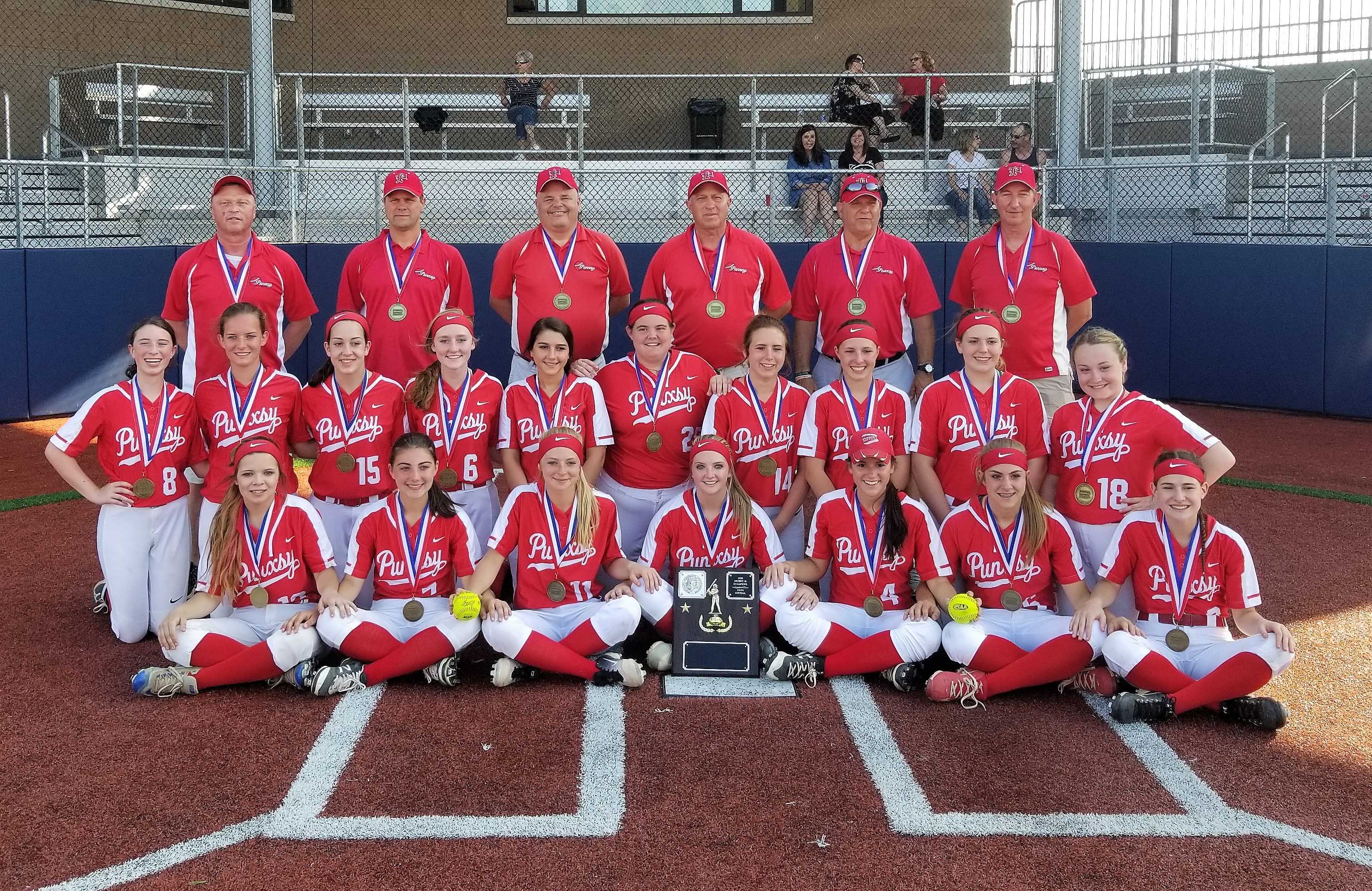 UNIVERSITY PARK, Pa. – The Punxsutawney softball team will play for the PIAA Class 4A title at 1:30 p.m. Friday at the Nittany Lion Softball Park on the campus of Penn State University against District 11 champion Bethlehem Catholic.
Here are the essentials you need to know about the game:
GAME INFORMATION
Game Time: 1:30 p.m.
Location: Nittany Lion Softball Park in State College, Pa. (Google Map Directions from Punxsutawney High School)
Home Team: Punxsutawney will be the home team and will occupy the first-base dugout
Cost of Admission: $8 for adults, $4 for students (The price of a student ticket includes any K-12 grade student). Pre-kindergarten children are admitted free-of-charge. All seating is General Admission. Tickets are available at the gate or can be purchased online here.
Parking: Parking is available near the field. Follow posted signs for parking.
CONTESTS WEAPONS AND INSPECTION POLICY
Weapons and items that could be used as weapons, including, but not limited to, any knife, cutting instrument, cutting tool, ice pick, nunchaku, firearm, shotgun, rifle, bat, club, and any other tool, instrument, or implement capable of inflicting serious bodily injury, may not be possessed at District and/or Inter-District Championship Contests by persons other than personnel previously authorized by PIAA or by the owner or director of security of the host facility to possess such weapons.
All persons, including, but not limited to, spectators, student-athletes, Coaches, trainers and other Team personnel, Contest officials, and media representatives attending District and Inter-District Championship Contests are subject to inspection for weapons. The inspections may be conducted by persons designated to do so by either PIAA or the host facility and may also include inspection of items including, but not limited to, bags, backpacks, belt bags, coats, and purses.
Any unauthorized person in possession of an object determined by the inspecting personnel to be a weapon shall be prohibited from attending the District and/or Inter-District Championship Contest or, if already in attendance, shall be required to leave the premises. The person may seek admission or readmission upon demonstrating that he or she is no longer in possession of the weapon. Any person refusing inspection shall not be permitted entry to the District and/or Inter-District Championship Contest or, if already having entered, shall be required to leave the premises.
PIAA RULES CONCERNING FAN BEHAVIOR
The presence and/or the use of balloons, whistles, and/or portable listening devices (without earphones) are prohibited. Persons using such items may be removed from the Contest. The use of pom-poms by cheerleaders and small portable listening devices with earphones is permitted. Spectators are prohibited from removing their shirts and/or using body paint while in attendance at District and InterDistrict Championship Contests and may be removed from the Contest for doing so. Principals and Athletic Directors shall inform and publicize these regulations to students. The failure of a school to so inform or publicize will not, however, prevent removal from the Contest for violations of this policy.
The Principal, Athletic Director, Coaches, team physician, team trainer, players in uniform, managers, ball
holders, and statisticians are the only persons permitted in the team box.
POSTGAME POLICY REGARDING SPECTATORS ENTERING THE COMPETITION SURFACE
PIAA member schools are responsible for the treatment of all visitors and officials attending contests conducted by their school. Access to competition areas should be limited to participating student-athletes, coaches, officials, and game personnel. For the safety of participants and spectators alike, at no time before, during or after a contest should spectators be permitted to enter the competition area prior to the teams and contest officials leaving the competition area.