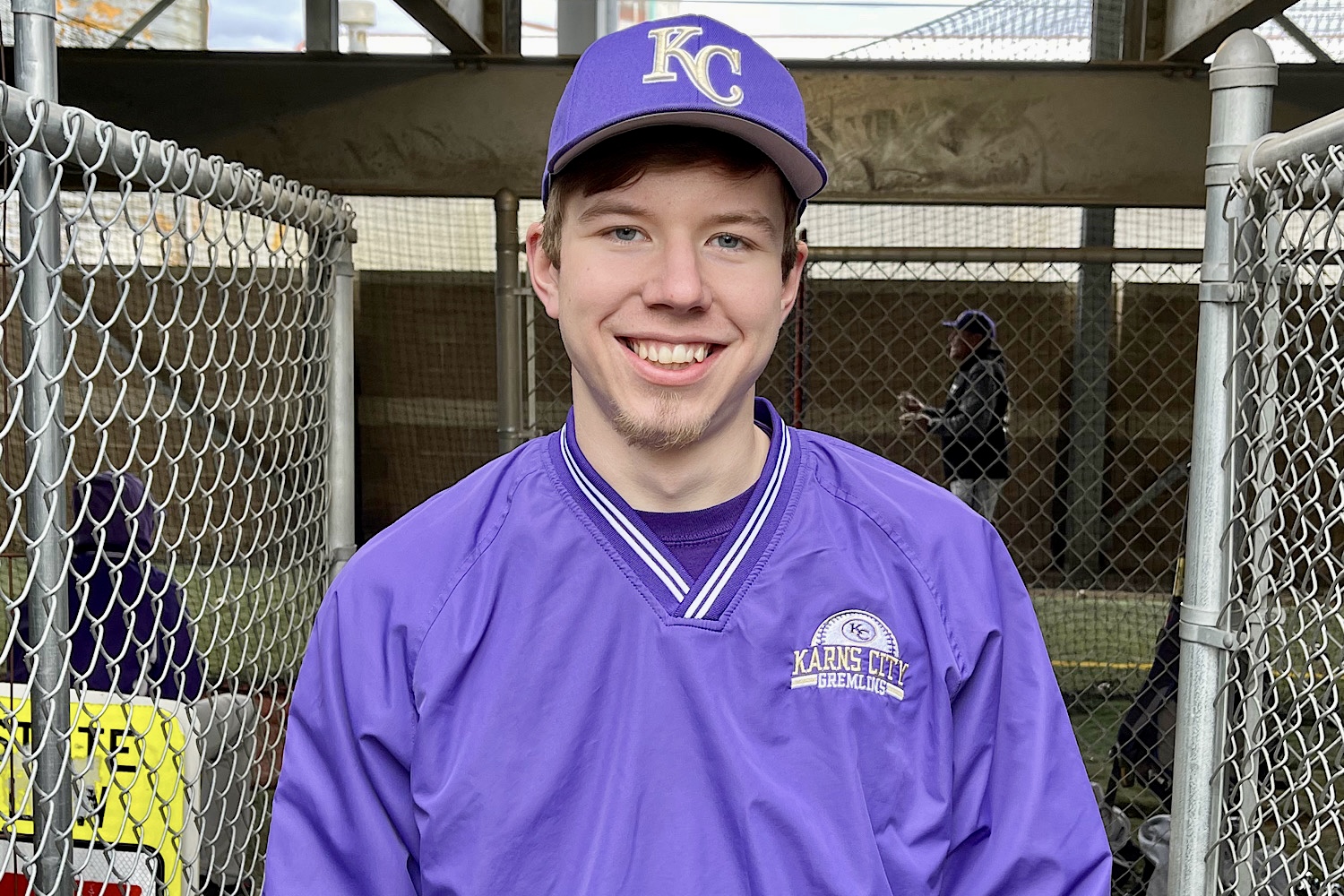 KARNS CITY, Pa. (EYT/D9) — Michael Neff has been working on his uncle's farm since he was 12.
It can be hard labor.
It has taught the senior first baseman and pitcher on the Karns City baseball team a lot about life.
"It's taught me mostly about patience," Neff said. "You have to have patience if something isn't going right, and that applies to baseball. You have to have patience if something isn't going right on the field. Patience is the key — don't fuss over the little things. Don't let it bother you and get over it. Move on to the next page."
That's a good attitude for a baseball player to possess. A short memory can make for a long career.
The sport can be humbling, even to the best, and Neff emerged last season as a junior as one of the best all-around players in District 9 and the Keystone Shortway Athletic Conference.
At the plate, he shook off a slow start and batted .390 with four doubles, a triple and 15 RBI in 71 plate appearances. On the mound, the left-hander pitched in eight games, making five starts, and posted a 3.25 ERA in 32⅓ innings.
In the field, he is one of the smoothest first basemen and can pick throws out of the dirt — or turf — with the best of them.
Neff was a first-team, all-KSAC selection last year.
"He's a hard-working kid," said Karns City baseball coach Josh "Sluggo" Smith. "He works on a family farm, but he always made time to get into the cage, the weight room workouts."
Neff isn't satisfied.
Not even close.
"I want to do better," he said. "My batting average really wasn't that good last year. I need to be more confident in myself at the plate. I just noticed myself trying to hit the ball the other way, trying to push it rather than pulling it and really attacking it.
"I want to do better pitching, too, just throw more strikes and hit my spots better."
Neff spent a lot of time in the offseason working on those skills.
Smith feels like he is poised to have an even better season as a senior.
What he brings off the field is just as important to Smith.
"His leadership is top-notch," Smith said. "He does the job where he keeps people accountable. He's a coach's dream. He's just a great kid and is just an overall great player."
Neff said he feels like he and his teammates have a distinct advantage for two reasons: an indoor batting cage and coaches who throw BP instead of relying on a pitching machine.
And the coaches don't hold back.
"Our coaches throw to us and they throw to different spots, throw curveballs and fastballs and changeups, stuff like that," Neff said. "That gets us prepared for situations in a game a lot better than a pitching machine like other teams have."
Smith said he and his assistant coaches —Dave McElroy, Troy Zediker and Marc Christie and former professional pitcher Jason Farren — take that seriously.
"From the day I took over as the head coach, I got rid of the pitching machine," Smith said. "My coaches are great. Jason Farren played minor league professional baseball. Marc was a pitcher in college. Our other coaches throw. They have to ice their arms after practice because we challenge the kids."
Neff appreciates that challenge.
"With how many coaches we have, it's like a we have a starting rotation of coaches," Neff said, smiling. "It's really helped me focus on driving the ball from gap to gap."
On the mound, Neff got the ball in the season-opener on Monday and tossed five strong innings against Oil City, striking out six.
He's tried to increase his velocity, but Neff does the job by changing speeds and just knowing how to pitch.
"He's not a guy who is going to throw 98 miles per hour or throw a sweeping slider to kids," Smith said. "But he knows how to pitch to people with movement. The kids is just fun to watch. He's just one of the greatest kids I've ever coaches. Hands down."
This is one in a series of articles highlighting some of the best returning baseball and softball players in District 9 in 2023.